On Film, Countering Anti-West, Anti-Jewish Hate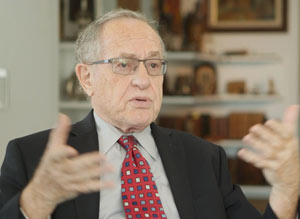 Nothing less than a clash of civilizations is the topic of documentary filmmaker Gloria Z. Greenfield's latest film. The Fight of Our Lives: Defeating the Ideological War examines the anti-West sentiments penetrating modern-day society, politics and academia that threaten to infiltrate and undermine Western civilization.
Greenfield is the founder of Doc Emet Productions, a nonprofit that produces and disseminates—through screenings in the United States, Canada, the United Kingdom and Israel—educational films that bolster Jewish identity and nationhood. In The Fight of Our Lives, she specifically addresses "lethal Jew hatred that includes the call to destroy the Jewish state." In the United States, Greenfield says, "Jew-hating individuals and movements are becoming more emboldened, leading, for instance, to the slaughter of Jews at the Tree of Life synagogue in Pittsburgh."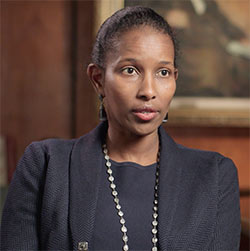 "This is not about left or right or partisanship," stresses Greenfield. "The destruction of our freedom and democracy, the very foundation we stand on is a critical issue we need to grapple with as Jews, Americans and Westerners."
Through interviews with key experts—among them Professor Alan Dershowitz, journalist Melanie Phillips and Ayaan Hirsi Ali, the Somali-born activist for the rights of Muslim women—the film is divided into seven sections that culminate in a call to action.
Several Hadassah groups have sponsored screenings, including Greater Detroit; Migdal in Long Island, N.Y.; and Esther Valencia Pointe and Valencia Isles Shalom in Boynton Beach, Fla.