Congress Takes Steps to Increase Nonprofit Security Funding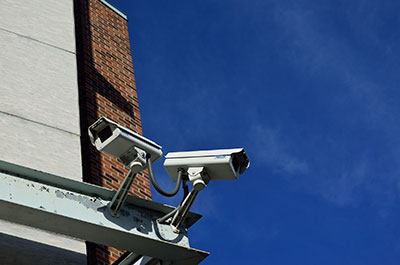 WASHINGTON (JTA) — Two moves in Congress would substantially increase funding for security for nonprofits, a program that has helped harden Jewish institutions against attack.
The U.S. House of Representatives on Monday voted to authorize $75 million in annual funding for the program over the next four years, a raise from the $60 million appropriation in the current year.
Authorizing funds, as opposed to just appropriating them, makes a program a priority for future appropriations, although it does not guarantee funding. Appropriators down the line may ignore past authorizations.
On the other hand, an amount set in an authorization bill does not limit funding, and in a separate move on Tuesday, the powerful House Appropriations Committee approved $90 million in funding for the nonprofit security grant program. That increase was proposed by the committee chairwoman, Rep. Nita Lowey, D-N.Y.
Jewish groups have been the major beneficiaries of the program, using grants to add barriers or install security systems at Jewish community centers, schools and synagogues. Three Jewish groups, in particular — the Orthodox Union, the Jewish Federations of North America and Agudath Israel of America — helped launch the program in 2005 and have led lobbying for its continuance.
More recently, with two deadly attacks on synagogues in the space of one year, there have been calls to increase the funding, and non-Jewish institutions, particularly mosques, have applied for the funds.
Rep. Bill Pascrell, D-N.J., who led the push for the increase in authorized funds, praised its passage by the House.
"Anti-Semitic and anti-Muslim attacks fueled by hateful rhetoric have become far too commonplace in our society," he said in a statement. "While much more can and must be done to halt the rise of right-wing extremism, formal authorization of this grant program is a crucial step."
The Jewish Federations of North America and the Orthodox Union also were pleased with the authorizations.
"We are very grateful for the strong, bipartisan support in the U.S. House of Representatives to keep our houses of worship and schools safe amid record increases in anti-Semitism and bigotry across the United States," said Nathan Diament, the director of O.U.'s Washington office.
William Daroff, the director of Jewish Federations' Washington office, noted a spike in threats to religious institutions, as recorded by the FBI.
"The threat record comports with the strong bipartisan support in the House and Senate to increase Non-Profit Security Program funding in fiscal year 2020," he said.