Less Mess Translates to 'Balagan Be Gone' in Israel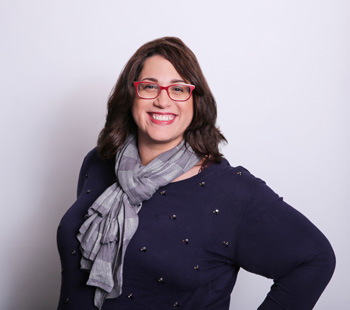 Rebekah Saltzman is more than ready to help you clear out your clutter and get your life in order. Like a reliable best friend, the Haifa-based organizing guru explores the how-to of tidying up on her podcast, Journey to Organization, and via email newsletters, in-person consultations throughout Israel and online courses.
A native of Silver Spring, Md., and a graduate of Parsons School of Design, Saltzman, 37, made aliyah with her husband and three children several years ago. She favors a firm yet empathic approach to conveying the aesthetics of straightening up as well as the, let's face it, oftentimes brutally emotional process of culling. 
"Decluttering is like losing weight," said Saltzman, who named her consulting business, Balagan Be Gone, using the Hebrew word for mess. "Once you get the clutter out, you have to maintain your clutter-free existence."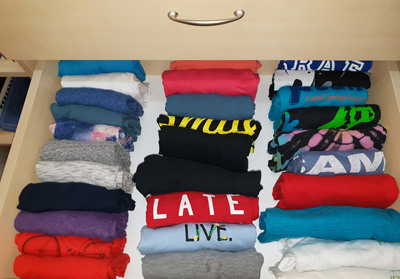 Saltzman is the creator of many downloadable spreadsheets, including "Conquer Your Clutter," a 10-week online coaching course; "The Aliyah Workbook," a guide that provides the low-down on what to bring and what not to bring when moving to Israel; and "The Shabbat Checklist" and "The Jewish Holiday Workbook," which help organize guest lists, menus and favorite recipes.
In her Facebook group Organizing in Israel-Balagan Be Gone—which includes over 2,000 members from around the world—she encourages thoughtful consideration regarding which items to bring into your home to begin with as well as reducing waste. Members share stories of their personal triumphs in tackling clutter as well as soulfully satisfying before-and-after photos of organizing hacks.
Looking for an easy closet organization tip? Group member Susie Mayerfield recently posted this suggestion: Secure closet hangers backwards. After you wear a piece of clothing, replace the hanger in the normal direction. After a year, survey which hangers haven't been turned around and donate those clothes.