Young Jews Are Bringing the Catskills Back to Life
When Kirsten Harlow Foster and her husband, Sims Foster, survey the Brooklynites sipping locally brewed pints at their Livingston Manor farm-to-table tavern, they see more than weekend patrons. The 40-something pair behind The Arnold House and their growing outfit, Foster Supply Hospitality, see the latest iteration of American leisure, Catskills-style, as manifested in an era of green living and roughhewn chic that nods to (or perhaps winks at?) the region's storied heritage.
Modern adventurers "like having a real connection to a place—an authentic experience, not one that's curated," explains Harlow Foster, whose father, a Jew from the Bronx, snuck into shows at the Concord Resort Hotel while working summers there during college. Sims has his own memories of the Concord; his family took him to the then-aging resort for haircuts and ice cream floats during his 1980s childhood.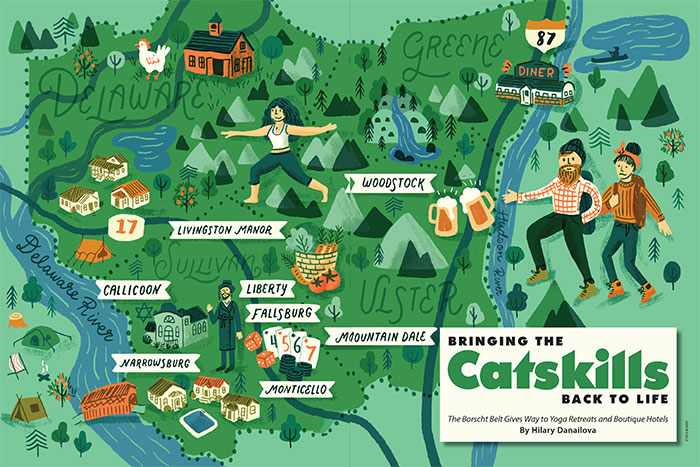 Today, the Fosters leave hand-drawn maps for guests at their four properties, which, in addition to The Arnold House, include The DeBruce, Nine River Road and North Branch Inn. It's territory they know well, as Sims is the fourth generation to grow up in Livingston Manor, where the couple is now raising their two young children amid a culturally rich Jewish milieu. In a big-box, digitized world, historical provenance is its own kind of luxury, Harlow Foster says: "A farmhouse next to a trail—that kind of simplicity is what resonates the most."
---
Read Hilary Danailova's travel report on the region, The Allure of the Catskills for the Jewish Traveler.
---
It was that simple rustic charm that attracted legendary Jewish clothing designer Ralph Lauren to shoot recent advertising campaigns at an 1873 Catskills barn restored by the Brooklyn-based real estate developers Avi and Gabi Adiv and Joshua Roth. L.L. Bean has also shot at the barn, one of nearly a dozen properties the Michigan-born trio has rehabbed for millennials.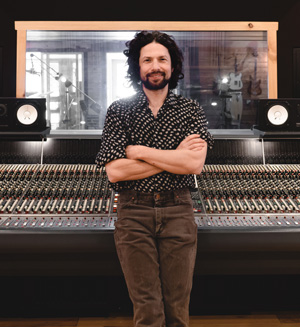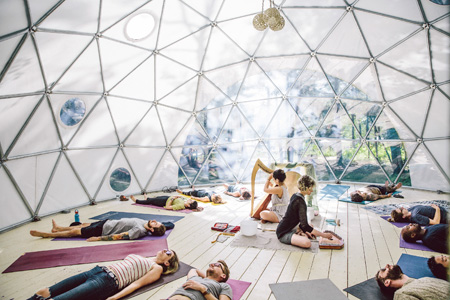 "I don't know anywhere else within 100 miles of Manhattan where you can get houses under $299,000," says Avi Adiv, referring to his Brooklyn clientele's typical weekend-house budget. The Catskills, he adds, are reviving the way Brooklyn neighborhoods did earlier in the century, with young professionals—many of them Jewish—snapping up "undervalued" country homes and remaking the scene in their own image.
Across the entire Catskills region, the revival is the result of multiple market forces as well as the involvement of a new generation of Jews—from the unaffiliated to the ultra-Orthodox—who arrive as tourists, weekend-home buyers and city transplants relocating to the mountains year-round. These rural communities overlap in ways that would be unlikely back in the city, where Jewish options are far more numerous and defined. In the Catskills, non-Orthodox Jews may daven at historic Orthodox shuls; secular Jews drop by kosher bakeries.
Foxtrot at the Concord has given way to farmers markets and the Weekend of Chamber Music series, which brings string quartets to the Eddie Adams Barn in Jeffersonville. On Fridays, New York City denizens head upstate for yoga retreats and meditation at the Outlier Inn in Woodridge, where musician-owner Josh Druckman, 43, raises chickens and hosts recording artists near the onetime site of his grandparents' Jewish summer camp, Kewanee, in Parksville.
The Outlier and similar inns represent a far cry from the lavish postwar resorts for which this region is best known: Grossinger's, the Concord, Kutsher's and more than 500 other properties that defined the so-called Borscht Belt in its Jewish vacation heyday, roughly from the 1920s through the late 1960s. (Although the Borscht Belt was concentrated in Sullivan County, about 100 miles north of Manhattan, the Catskill Mountains also cover Greene, Ulster and Delaware Counties.)
This marked the era of the hospitality arms race, when hotels conducted annual summer exercises in one-upmanship through ever posher facilities, more fabulous amenities and bigger names for guests to drop—from celebrity golf pros to marquee comics like Mel Brooks and Joan Rivers.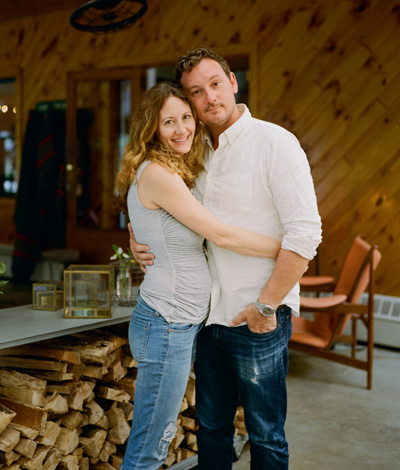 Conventional wisdom has it that the Catskills as we knew it died at some point in the 1970s, or maybe the 1980s, when Grossinger's was sold. But in fact, the current rebirth is only the latest in a reincarnation cycle that dates back at least to the 1800s, when well-to-do New Yorkers discovered the area. In the generations since, arguably no place has better reflected the changing shape of the American vacation as well as the evolution of American Jewish society.
"Everything turns over," reflects Marisa Scheinfeld, a 39-year-old locally born photographer who immortalized the ghostly remnants of mid-20th-century hotels in her 2016 photo book, The Borscht Belt: Revisiting the Remains of America's Jewish Vacationland
. Scheinfeld grew up when the Catskills "weren't cool anymore"; now, her millennial set is rediscovering the charms of turquoise kitchens. "20- and 30-somethings love retro," Scheinfeld observes. "But the reason people are going to the Catskills now is the same reason people went 100 years ago—its proximity to New York City, plus it's beautiful."
That simple rationale has inspired vacationers since the 1824 opening of the Catskill Mountain House, the area's first commercial lodging, which boasted American presidents among its guests. Starting around 1900, a steady trickle of Jews left sweltering urban tenements for crisp mountain air. The newcomers bought land, tried farming, discovered the soil wasn't suitable and rented out rooms to make ends meet.
At the same time, second-generation immigrant Jews were discovering a New World novelty: the country getaway, facilitated by the automobile. Many could now afford to stay at hotels, but money wasn't the problem; anti-Semitism was.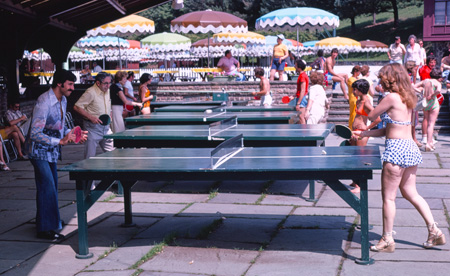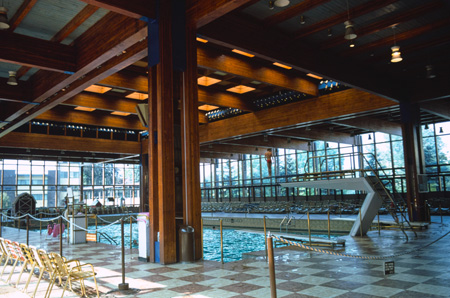 "Jews weren't welcome almost anywhere," says John Conway, the official Sullivan County historian and author of a half-dozen books on the Catskills. On spotting a suspiciously Semitic surname, managers would alert nearby properties by telegram, notes Conway: "They'd say things like, 'These people wouldn't fit in with your clientele.' "
Jews finally got their opening around 1915, when that clientele confronted a prospect scarier than Jewish neighbors—tuberculosis.
"People were dying in the hotels up there," says Stephen M. Silverman, a veteran journalist and the author of The Catskills: Its History and How It Changed America. Hoteliers, desperate to conceal the epidemic, snuck corpses out through back doors, but panic spread anyhow—and a fire sale ensued for real estate in the region. "And guess who moved in? The Jews." Entrepreneurs snapped up cheap properties, giving their Jewish brethren hotels where they were finally welcome.
The Catskills, after all, has always been a land of opportunity, not only for recreation but also for resources—locally mined bluestone- paved streets up and down the Eastern seaboard, for example—and even subterfuge. With thick forests, wide lakes and forbiddingly rocky terrain, "it was a perfect place for 1920s gangsters because you could hide there and you could get rid of bodies," notes Silverman. Jewish gangster Dutch Schultz—né Flegenheimer—famously buried his ill-gotten gains in the frozen hills. "Every spring, people would go up looking for it," says Silverman, but the loot was never found.
Shady goings-on notwithstanding, Jewish vacationers embraced the region. In 1914, Asher Selig Grossinger paid $450 for a chicken farm in Liberty. Drawing on their background as European innkeepers, the Grossingers purchased more land and soon set what would become a New World hospitality standard: jackets at dinner, kosher dining rooms and a smorgasbord of leisure activities as the facility upgraded to a full-scale hotel.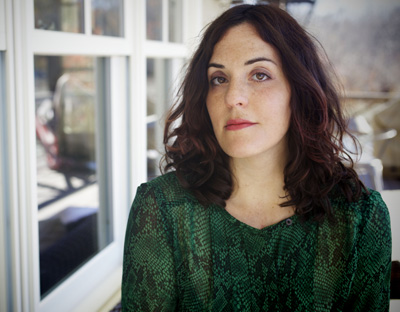 When the George Washington Bridge opened in 1939, it eased the journey north from Manhattan. By the 1940s, the Catskills vacation was an established summer ritual for many Jewish New Yorkers. The resorts were also an incubator for American talent: Jewish icons like Jackie Mason, Billy Crystal and young Jerry Seinfeld—who appeared at Kutsher's in the waning days of the resort—honed their early acts onstage, along with Duke Ellington, Louis Armstrong and others.
"It was Hollywood East," recalls Marc Switko, 53, a Sullivan County-based musician and therapist—he runs Outlier's gong meditation workshops—who grew up in the Jewish Alps. Switko's grandparents were local Jewish farmers; the family later ran small hotels. "It was the entertainment capital of the U.S. There were delicatessens, huge Jewish bakeries. All the hotels were kosher."
During the postwar years, Sullivan County welcomed approximately a half-million Jewish visitors each summer, catering to virtually every budget and social class. The American Jewish summer camp scene also flowered in the area, as leisure trends filtered down to childhood.
Scholars point out the profound, far-reaching influence of Catskills culture on the way Americans vacation today. "When the mafia built Las Vegas hotels, they modeled them after all-inclusive Catskills resorts," explains Silverman. Cruise ships adopted the buffet popular with the resorts' customers, who compensated for hardscrabble childhoods with high-cholesterol abundance. "And Grossinger's is really the original Disney World. It's got a big fence around it, and everything you need is inside the gate."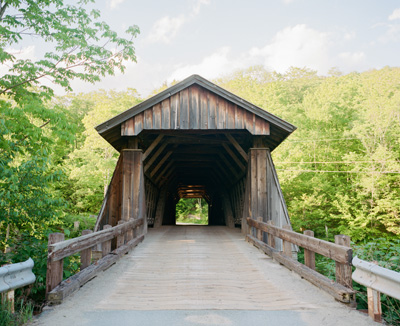 As anyone who's watched the 1987 film Dirty Dancing knows, summers in the Catskills offered intoxicating freedom for teenagers and college-aged students. Those young generations began to develop summer rites—like sneaking into nightclubs.
"We'd climb in over the back fence. I tore many a dress," laughs Anita Novick Lebowitz, now 86, who grew up in Liberty and Monticello, where her father owned a five-and-ten. "I got engaged one July at Brown's Hotel in Loch Sheldrake, between the gefilte fish and the matzah ball soup." The September 1954 wedding took place at the Pines Hotel in Fallsburg, officiated by a rabbi from the Concord. "Half the band was from Grossinger's," she recalled. "It was a quickie wartime wedding. Only in the Catskills could you put together a wedding between Labor Day and Rosh Hashanah."
Hadassah chapters held affairs at the resorts, adding to the summer bustle. "Life in Monticello was exciting," Marlene Post, a past national president of Hadassah, recalls of the postwar years. "In the summer, the town was packed. You made some of your closest friends at those bungalow colonies."
Ah yes, those bungalow colonies. Not everyone opted for the futuristic grandeur of the mega-resorts. Bungalow colonies have long offered a modest, communal alternative, with the same families returning year after year to non-winterized cottages. But Catskills bungalows adopted the resorts' all-inclusive model: swimming, tennis and Saturday night entertainment at "the casino," which referred not to a gambling parlor but to the kind of clubhouse you might find in a Florida retirement complex.
"It's just so easy," says Stephanie Kreiner, 67, a Queens native and the president of one of these few remaining communities, Lansmans Bungalow Colony in Woodbourne, where she has spent the last 37 summers with other Jewish families from New York City. "There's always someone around to take a walk or do something with. We play tennis or cards or mah jongg. I shouldn't say this, but we have a happy hour every day at 4:00!"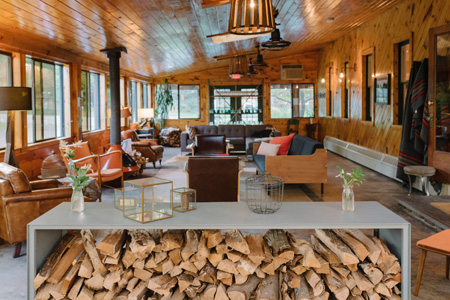 When the founding Lansman family was ready to sell, old-timers bought the 85-unit property and now run it as a co-op, with the average bungalow selling for $35,000. "It's peaceful here. As soon as you get out of your car, you smell that fresh air," Kreiner says.
How and why this halcyon world faded is a matter of debate. Air conditioning was a factor: When New Yorkers were no longer obliged to schlep upstate for cool breezes, beaches came into fashion, and by the 1980s, the Catskills were out; Cape Cod was in. The flaws in the resort model didn't help; local economies never fully developed, given that vacationers could buy everything from haircuts to gasoline to Oriental rugs without leaving the facility. And as more women joined the workforce, not all mothers were able to relocate to the mountains for the summer.
Once that world declined, many of the region's hotels were razed; others were abandoned or reborn as glatt kosher resorts to cater to the Orthodox community, like the Raleigh Hotel in South Fallsburg. The former Kutsher's site is now the $250 million YO1 yoga and wellness retreat built by an Indian financier. The old Concord property reopened last year with two new facilities: Resorts World Catskills, the region's first casino and high-rise, and Kartrite waterpark.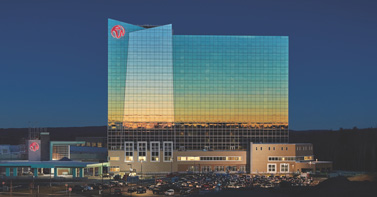 In some ways, the Jewish Catskills has come full circle. Beginning in the 1970s, virgin land and aging bungalow colonies were once again selling cheap, inspiring a new wave of Jewish vacationers—Orthodox and later ultra-Orthodox communities from Brooklyn. Today, many belong to Hasidic sects, and families increasingly choose to live in the region year-round, taking advantage of affordable real estate and plenty of room to grow. Around Fallsburg, the ubiquity of Hebrew lettering along woodsy roadsides may feel as culturally exotic as Yiddish accents did to non-Jewish farmers a hundred years ago.
Yet the area's newest Jewish chapter, fueled by the various Orthodox groups as well as the unaffiliated, feels historically resonant.
"People are enamored with living in the Catskills," says Rabbi Benzion Chanowitz, the Chabad spiritual leader of Landfield Avenue Synagogue in Monticello. That's a big change from 1994, when he answered the ad for a new rabbi to reinvigorate a declining membership whose numbers had dipped into the double digits. Chanowitz has become an evangelist for the mountains, encouraging rent-squeezed city dwellers to consider Catskills living, though his efforts haven't translated into rising membership. However, as vacant storefronts revive with artisan boutiques and kosher meat markets, he says, "I see the seeds of groups that may build infrastructure."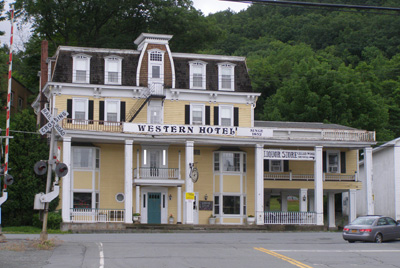 Among the groups of new pioneers are people like Sarah Banks, Foster Supply Hospitality's 31-year-old sales director, who left the city three years ago with her chef-boyfriend and now hosts Shabbat dinners at their house in Callicoon. Banks grew up spending weekends at the now-defunct Fallsview kosher resort, "with this wonderful sense of community you don't find in the city," she recalls. "I was always chasing this dream of going back."
For Banks and her liberally Jewish peers, their religious experiences in the Catskills are still largely DIY. However, she anticipates a flowering of new opportunities as more young Jews relocate to the region year-round. 
"For the 16 years I've been here, Mountain Dale was dead and abandoned," says the Outlier's Josh Druckman, who spent childhood yeshiva breaks camping near his grandparents' land. "Suddenly, there's a hipster coffee place, hipster beauty products, a couple vintage stores." It takes creativity to build a career in an often  frozen rural zone that only comes to life on weekends, he says.
"We are a very eclectic group," Druckman reflects. "But there's something very comfortable about being Jewish in the Catskills. It just feels right." 
Hilary Danailova writes about travel, culture, politics and lifestyle. Read her 
---
For more on the Catskills, read our Q&A with Grossinger's heiress Elaine Grossinger Etess and a roundup of poignant reader memories of summers and honeymoons spent in the mountains. 
---
THE CATSKILLS IN NOVEL FORM
There are already many shelves full of books on the Catskills—from its architecture to its impact on New York City to its summer living. The following works of fiction can be added to the stack:
Floating in the Neversink: A Novel in Stories (Black Rose Writing Trade Paperback Original) by Andrea Simon is a coming-of-age story that begins in the summer of 1955, when 9-year-old Amanda goes with her family to the Catskills for the first of many summers.
Monticello: A Borscht Belt Catskills Tale (Farnsworth and Fitzgerald Press) by Elliot Udell features a mysterious disappearance at its heart and takes place in the mid-1960s, when the Catskills boasted 600 hotels and 10,000 bungalows.
Raining Delusions: A Catskills Novel (Self-published) by photographer-writer Michael Gold is a raunchy introduction to the English-mangling Yiddish characters living in Woodridge (1925 to 1960) through the eyes of Noogie Ernstein.
The Bible of Dirty Jokes (Four Way Books) by Eileen Pollack, who grew up in Liberty, N.Y., is a contemporary mystery that follows Ketzel Weinrach as she seeks her missing brother Potsie, traveling from Borscht Belt hotels to the strip clubs of Las Vegas.