New Memoirs Explore Identity, Family, Food and Faith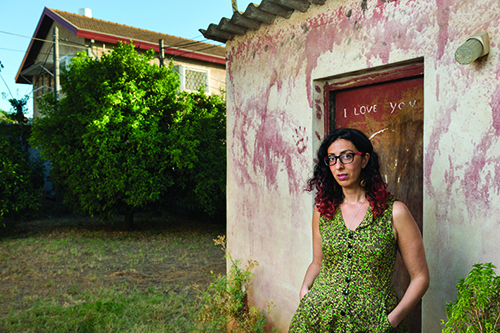 For several years, I taught memoir writing to a group of seniors ranging in age from 70 to 90. They had no shortage of stories to tell, but the challenges lay in remembering and in writing. One woman chose not to write, and instead came to class prepared to hold court and tell her stories. Another recalled her life through the kitchens of every home she had lived in as a military wife. Everyone's favorite writer was a retired actor named Tony, who understood the power of beginnings, middles and ends and how to find the seed of the universal in the particular. The fact that he had spent years in analysis heightened his self-awareness. We all encouraged him to publish his recollections of growing up in Pennsylvania coal country, but he declined.
I often think of Tony when I read memoirs. Like the best memoirists published today, he knew how to shape art out of words and memories.
In publishing cycles, this is a robust time for the genre. Michelle Obama's Becoming, which was published last November, has sold more than 10 million copies and is expected to become the best-selling memoir ever in the United States. Back-to-back, I've read four outstanding memoirs of Jewish—and general—interest, by Boris Fishman, Angela Himsel, Dani Shapiro and Ayelet Tsabari, all elegant writers. While Fishman's work is mostly focused on food, and Himsel's on religion, all the memoirs are ultimately about family: the hard truths, history, heartbreak, secrets, inner lives and the messiness of relationships. In these new works, the authors uphold raw honesty, authenticity and integrity as they craft luminous narratives.
Israeli-born Ayelet Tsabari, 46, has traveled the world, lived in Canada and is now back in Tel Aviv. She began writing about her life in 2006—in English—after discovering the genre of literary nonfiction. Her memoir, The Art of Leaving: A Memoir
(Random House, 329 pp. $26), is a series of linked essays in which she explores her Yemenite background and gives voice to her female ancestors. She also looks back at her childhood, service in the Israel Defense Forces, homes, marriage and the surrounding landscapes and streetscapes. In an interview, Tsabari said that when she began thinking about turning her first few essays into a book, she sensed there was a missing piece to creating a narrative. She discovered what was missing once she became a mother—at age 39, the same age that her mother had her sixth child.
"The whole idea is truth telling, being vulnerable, saying the things you don't want to say," said Tsabari. "That's what makes the reading experience worthwhile for the reader; and for the writer, so much stronger and elevated." She admitted that she used to take many risks in daily life when she was a younger woman and now the risks she takes are in writing. "I had a teacher who told me that to feel fear when writing is a good sign. On the one hand, it's scary, and on the other, it's rewarding, and this is where you want to be."
Tsabari, who won the 2015 Sami Rohr Prize for Jewish Literature for her first work of fiction, The Best Place on Earth, has been writing since she learned the aleph bet, making books out of school notebooks with the encouragement of her father. When she was almost 10, he promised to publish her work, but he died soon after. A lawyer, he left a drawerful of his own poems and other writing. After his death, writing was "the only thing that makes sense at all," she writes in her memoir. Tsabari says she has carried an intense grief with her throughout her life from his early death.
For Boris Fishman, 40, the border between before and after is the moment when he exited the former Soviet Union. He spent the first nine years of his life in Minsk, the capital of Belarus, before emigrating with his family in 1988, arriving first in Vienna, then Italy and eventually America, landing in New York City on Thanksgiving Day of that same year. As an only child and the first to learn English among the three generations of his family to immigrate here, Fishman was soon cast into the role of ambassador and interpreter of all things American.
While the family had struggled as Jews in Belarus, they always had an abundant table. Procuring the food that was often scarce and preparing it was his grandfather's job. Through friendships and bartering, he could make bottles of rare cognac and hard-to-find tangerines appear. Once in New York, his grandfather continued to hustle and barter, restocking the pantry in his Brooklyn apartment daily.
In Savage Feast: Three Generations, Two Continents, and a Dinner Table (a Memoir with Recipes)
(Harper, 348 pp. $27.99), Fishman unfolds his family history, layered with details of the dishes integral to their lives. The memoir includes 25 recipes and the stories behind them, including Solyanka (Braised Cabbage with Shiitake Mushrooms), which was made by his grandmother when their local fruit and vegetable store carried only cabbage, potatoes and beets, with the mushrooms the family picked in the nearby woods. Pan-Fried Pike Perch with Creamy Mashed Potatoes and Cabbage Salad was made when the family vacationed with relatives in Crimea, on the Black Sea coast in Ukraine, then considered the Soviet Riviera. And there are also recipes from Oksana, the Ukrainian home health aide who cared for his grandfather in Brooklyn after his wife's death: Oksana's Liver Pie, Oksana's Borshch and Oksana's Kasha Varnishkes.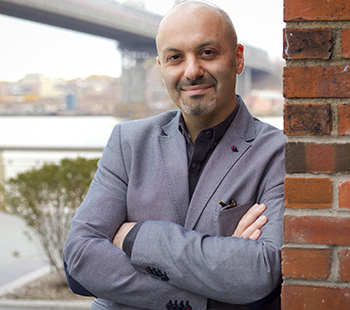 The author of two novels, Fishman, who lives in the New York area, explored the terrain of the Russian immigrant community in South Brooklyn in A Replacement Life. In his memoir, he revisits the neighborhood, revealing how he absorbed the family's displacement and trauma. In an interview, he explained that he tries "to withhold as little as possible about anything," and when describing meals, to capture their richness and intensity with simplicity.
Hilarious at times, Fishman's book lovingly portrays his ever-resourceful grandfather who, in a sense, never left Belarus. In Brooklyn, his grandfather lives in a neighborhood of familiar food, surrounded by others who share his Soviet way of thinking.
Angela Himsel, a convert to Judaism, grew up in a small town in Indiana, the seventh of 11 children. Her parents were devout followers of the Worldwide Church of God, maintaining a doomsday philosophy and strict regulations that included a disregard for doctors and medicine.
In A River Could Be a Tree: A Memoir
(Fig Tree Books, 288 pp. $23.95), Himsel, 57, creates a portrait of her family's rural world and her own questioning inner world, telling her story with Midwestern humility and acquired New York savvy. She writes about her grandparents who farmed nearby and disapproved of her parents' religion; her close connection to her siblings and the adventures they had piling into their old Cadillac to travel to church events; and her devotion to her parents. As she grew older, she became particularly upset with the church's view of women as well as its ban on makeup.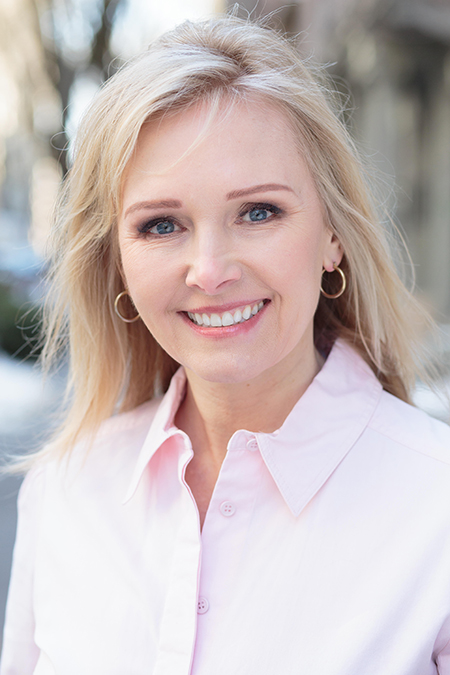 "Would Jesus care about my mascara?" she recalled asking.
The first woman in her family to attend and graduate from college, Himsel describes in her memoir how she convinced her parents to let her study abroad in Jerusalem during her junior year. Expecting to encounter biblical scenes, she instead was drawn to modern Israel, found the Israelis and the American Jews she met engaging, and was increasingly attracted to Judaism. She returned to Indiana before escaping to New York City, where she continued her Jewish studies. She eventually had an Orthodox conversion, married a Jewish man and made her home on the Upper West Side of Manhattan.
Himsel's is the most spiritual of these four memoirs; she truly wrestles with God and theological ideas. Her message, she said in an interview, is that change and reinvention are possible—and also that people with different religious leanings can appreciate and respect one another: Her churchgoing parents and her Jewish in-laws (a rabbi and rebbetzin), who have all since died, got along quite well.
Inheritance: A Memoir of Genealogy, Paternity, and Love
(Knopf, 249 pp. $24.95) is the fifth memoir from Dani Shapiro. (She also has published five novels.) She said that she feels like everything she has written before has led to this book. "It's not that those stories weren't true," the 57-year-old said in an interview. "They all are true. They're just not the whole truth."
About two years ago, Shapiro took an Ancestry.com DNA test and found out that the father who raised her—the man she identified with, loved deeply and continues to mourn after his death in a car crash more than 30 years ago—was not her biological father.
Within 36 hours of finding those results, she was able to track down her biological father on the internet and learned that he is not Jewish. Throughout her life, the blonde writer was told that she didn't look Jewish, and she'd reply, "Story of my life"—not yet knowing the full story. Thoroughly unnerved by this turn of events, Shapiro dug deeper, turning each new clue over and over.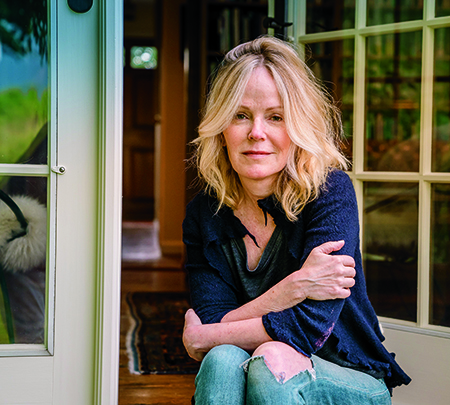 Growing up, she was aware that her parents had an uneasy marriage, and she felt closer to her father and his Orthodox, well-established family. "I knew there were secrets in my house," Shapiro said. "I intuited there was something I didn't understand. I never dreamed that I was the secret."
Inheritance is a meditation on family, ancestry, parenthood, belonging and how new technology can create bioethical and emotional quandaries. Shapiro, who lives in Litchfield County, Conn., with her family, said that she doesn't view a memoir as the sweep of a life, but rather as the telling of a specific story, of what she knew when she wrote it.
All of these memoirs are essentially love stories, generously told. For readers, there may be sparks of recognition, since good memoirs have the power, as Boris Fishman noted, "to connect people with disparate lives."
Sandee Brawarsky, an award-winning journalist and editor, is the culture editor of the New York Jewish Week.