Hadassah Foundation Is Turning Empowerment Into Power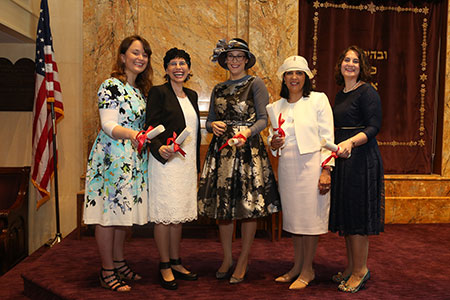 The empowerment of women and girls is a noble, worthwhile goal, and one that the Hadassah Foundation has worked toward—both in Israel and the United States—since its creation in 1998. But in the wake of the #MeToo movement, what if the objectives of empowerment lead to a more fundamental concept—power itself?
"When we are empowered, we have the self-esteem to make consequential decisions and the skills to alter society," said Stephanie Blumenkranz, director of the Hadassah Foundation. "The next step, what we do with that empowerment, is equally important. We have to take action and speak up, turning empowerment into power."
In the two years since women publicly began sharing their stories of workplace abuse, assault and harassment, discourse has centered around the dearth of women in positions of leadership. The foundation is now seeking to meet that challenge through its grantmaking.
"We are in a unique moment in time where public attention is focused on those barriers that continue to inhibit the advancement of women to positions of power," said Sue Beller, Hadassah Foundation chair. "The foundation recently shifted its focus to supporting innovative organizations that are breaking down these barriers."
The 2019 grants, ranging from $40,000 to $70,000 spread over two years, include:
American Grantees
Yeshivat Maharat (new grantee): Grant money will enhance the Executive Ordination Track, a part-time, advanced program for experienced female leaders and educators at the only Orthodox rabbinical school in North America to ordain women.
Jewish Women International: Funds will underwrite a pilot project in Washington, D.C., that seeks to help women advance to the highest positions of Jewish communal organizations.
Jewish Women's Archive and jGirls Magazine: Funds will go to the creation of a joint JWA/jGirls Alumnae Network. JWA plays a leading role in encouraging young female writers; women will now have the opportunity to partner with the teens involved with two-year-old online jGirls Magazine.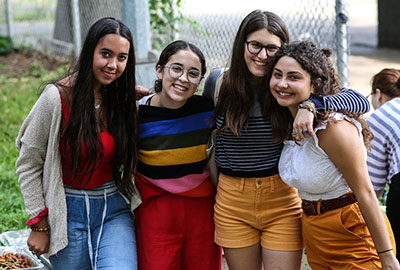 ISRAELI Grantees
SHIN–The Israeli Movement for Equal Representation of Women (new grantee): The grant will support programs that bring together over 250 Jewish and Arab high school girls in discussions and projects to increase their knowledge of women's rights.
Adva Center: Funding supports the training of 75 mayoral advisers for gender equality, covering about one-third of Israel's municipalities.
Center for Women's Justice: Funds underwrite public education for hundreds of thousands of Israelis, especially focusing on the role of the state rabbinate in Jewish marriage and promoting solutions to the refusal of a Jewish divorce (get), which keeps women in marital captivity. (Read our interview with Susan Weiss, founder and executive director of the center, here.)
Israel Women's Network: Funds will be used to raise public awareness of and advocate for the elimination of gender segregation and the exclusion of women from certain positions in the Israel Defense Forces, workforce, educational system and civil service arena. 
Itach Maaki: The funded program is aimed at better integrating women from diverse populations into the Israeli government, with an emphasis on the male-dominated field of peace and security diplomacy.
Jewish Women's Funding Network Collaborative Grant: Twenty-five foundations in North America are funding the National Coalition for Direct Employment, an Israeli non-governmental organization seeking to improve the working conditions and rights of contracted workers—a term that encompasses freelancers, hourly workers and other non-staff employees.