'Lady in the Lake,' a Murder Mystery in 1960s Baltimore
Lady in the Lake: A Novel
By Laura Lippman (William Morrow, 340 pp. $26.99)
Lady in the Lake recounts the experiences of two women in mid-1960s Baltimore, both hoping to find their way in a patriarchal society. There are stark differences between them, however: One is white and Jewish; the other is black—and dead.
The latter is Cleo Sherwood, the titular Lady of the Lake, whose decomposed body was found months after it was dumped in a park fountain. The former is Madeline "Maddie" Schwartz, who led investigators to the scene of a different crime and is now determined to solve the disappearance of Cleo, too.
For Maddie, being a wife and mother of a teenage son is not enough. "I needed something for myself," she explains after leaving her husband. With time on her hands, she volunteers to search for Tessie Fine, a young girl gone missing—and finds her body in an area of Baltimore that law enforcement has overlooked. A subsequent interview with a local newspaper columnist earns Maddie a moment in the spotlight.
When a suspect in Tessie's murder is arrested, Maddie writes to him in jail, introducing herself as the person who found the body he left behind, enclosing a photo of herself and encouraging a correspondence. She uses his replies to land a job at a local paper, assisting the help desk columnist.
A reader complaint that Maddie processes, about a malfunctioning traffic light, leads repair crews to Cleo's body, which mirrors the real-life unsolved murder of Shirley Parker in 1969 in Baltimore, who at the time was given the moniker of Lady in the Lake.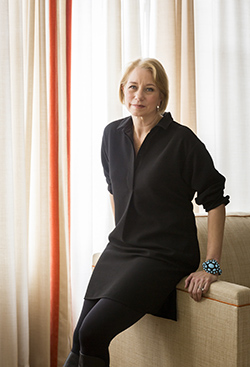 Maddie continues to follow leads, visiting the bar where Cleo worked, her parents, who are caring for her two sons—even confronting the wealthy married businessman-cum-political candidate who was Cleo's lover.
Meanwhile, Cleo speaks, a disembodied voice seemingly from the grave, beseeching Maddie to let things lie. It's more than a bit disconcerting to have Maddie's story regularly interrupted to hear from a dead person. And it's not just the victim who interrupts the narrative.
Readers also hear from Cleo's 9-year-old son; a pervert who groped Maddie in a theater; and many other minor characters. It's mystifying why an author of Laura Lippman's caliber included these voices, which sometimes hinder forward momentum, though they never bring the plot to a halt.
Slowly, we learn more and more about Cleo and Maddie and their struggles in the face of adversity. And when the story reaches its exciting and unexpected denouement, we know we are in the hands of a master storyteller who clearly sympathizes with her protagonists.
Curt Schleier, a freelance writer, teaches business writing to corporate executives.