Author Pam Jenoff On Spies, WWII and Strong Women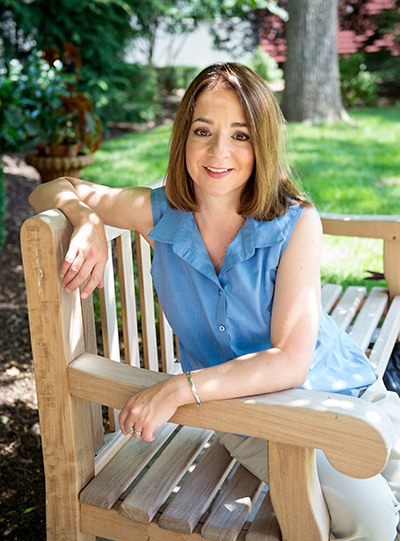 Pam Jenoff, 69, is the prolific author of more than 10 novels. A professor of law at Rutgers University with a master's in history from the University of Cambridge, her latest novel, The Lost Girls of Paris, is a cloak-and-dagger thriller that explores the motives of a select group of women trained for subversion and sabotage.
Jenoff lives outside Philadelphia with her husband and three children. This interview has been edited for brevity and clarity.
Several of your novels are set during the years of World War II. What makes that period interesting for you as a writer?
My interest in the World War II era is born from the years that I spent in Krakow. Working with Holocaust survivors and hearing about their experiences compelled me to write about the period. I consider them love stories to the people who lived through that most difficult of times.
Also, as a writer, I want to put readers in the shoes of my protagonist, so they can ask, "What would I have done?" The war, with its dire circumstances and stark choices, is just really fertile ground for storytelling.
How did you come to work in Krakow?
I worked as a special assistant to the Secretary of the Army, then moved to the State Department. I was assigned to the U.S. Consulate in Krakow, where I was instrumental in the restitution of Jewish property.
---
Read our review of Pam Jenoff's thriller The Lost Girls of Paris.
---
How does this book fit into the burgeoning role of women in public life today? 
All my books involve strong women. But it was the film producer who optioned The Lost Girls of Paris who first remarked that this was really a book for the #MeToo movement, when women are finding their power and voice in all areas of life. I didn't set out to write it with that at the forefront of my mind, but I'm glad it has resonance.
What made Eleanor Trigg so intriguing to you?
The character of Eleanor is fictitious, but she was inspired by a real-life woman named Vera Atkins. Eleanor, like Vera, is of East European Jewish descent. She is very much an outsider both with the men at the agency and with the female agents she recruits. She plays a very enigmatic role. I found her story online. Googling the agency Special Operations Executive led to Vera Atkins.
Stewart Kampel was a longtime editor at The New York Times.