Jennifer Weiner and 'Big Summer' to Launch One Book, One Hadassah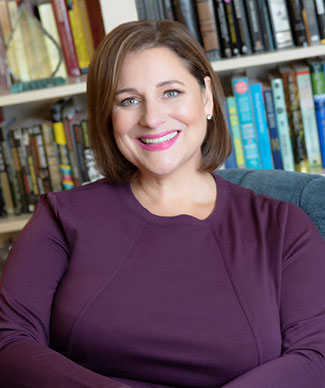 Wednesday, June 10, 2020, 7:30 PM EDT
Join us as best-selling author and opinion writer Jennifer Weiner launches the reading initiative One Book, One Hadassah in a live online discussion of her new novel, Big Summer
, one of the most anticipated reads of the season.
An exploration of the lasting impact of female friendship and jealousies as well as an inside look into living in the social media spotlight, Big Summer
blends Weiner's distinct humor and insight with the struggles of self-acceptance. With nods toward Jewish culture and luscious descriptions of food, the novel follows twenty-something plus-sized Instagram influencer Daphne Berg as she navigates romance and mystery over one momentous summer weekend in Cape Cod.
Register here for the June 10 event at 7:30 p.m. Weiner will discuss with Hadassah Magazine Executive Editor Lisa Hostein her book, the importance of female friends, the pros and cons of social media—all from her very Jewish perspective.
And before you join in over Zoom, read our Q&A with Weiner—also the author of Mrs. Everything and Good in Bed—in which she opens up about being a Jewish mom and what it's been like being in lockdown with her two teenagers. Also available are our discussion prompts for Big Summer, which will help guide your book club in meaningful conversations about the novel.
Hadassah Magazine's One Book, One Hadassah reading initiative will bring together book lovers from across the Hadassah community and beyond, presenting enticing reads with a Jewish connection. Look for new picks every other month as well as author interviews, book reviews and discussion guides for local book events. You'll find it all at hadassahmagazine.org/books.