'House on Endless Waters' Looks at Amsterdam's Jewish Past
House on Endless Waters
By Emuna Elon. Translated by Anthony Berris and Linda Yechiel (Atria Books, 309 pp.)
In quicksilver prose threaded throughout with subtle biblical references, Israeli author Emuna Elon tells the intriguing and suspenseful story of Yoel Blum, a distinguished Israeli novelist plunged into a search for his own elusive past.
Against the wishes of his late mother, Sonia, a Holocaust survivor who warned him never to visit the city of his birth, Yoel is persuaded to go to Amsterdam to promote the Dutch publication of his third novel. While touring the city's Jewish Historical Museum with his Jerusalem-born wife, Bat-Ami, he comes across a picture of the city's prewar Jewish community and recognizes his parents: His mother, a young woman holding a golden-haired infant in her arms, and his father, who died in the Holocaust, holding his older sister. However, Yoel, dark haired and with a dark complexion, is absent from the image. Bewildered by his mother's silence and reclusiveness and her refusal to speak of the past, the identity of the infant in his mother's embrace is a perplexing mystery that he knows he must solve if he is to achieve a true understanding of himself.
On his return to Israel, Yoel gets the answers to his questions from his kibbutznik sister, Nettie, but Elon hides them from her readers. Instead, she brings Yoel back to Amsterdam on an odyssey of discovery, vesting his every encounter with insight.
In the city of endless waters, "where everything is beautiful," Yoel, the novelist, becomes a detective, weaving a tapestry of clues that recreates his mother's tragic past.
---
Read our interview with the award-winning novelist in Israeli Author Emuna Elon On Family, Writing and 'Shtisel'
---
During the dark days of the Nazi occupation, all that beauty swiftly turned ugly, as Amsterdam's glittering waters darkened into canals of complicity and shame. Yoel records his mother's story, writing of the arrest and disappearance of her young physician husband, the betrayal of the friends who submit to collaboration and the manipulations of the Jewish council. Nevertheless, Sonia heroically attempted to provide for her small daughter and toddler son, haunted always by terror and hunger. Through diligent research, abetted by his novelist's imaginative prowess, the city of Amsterdam emerges as a canvas for panoramic scenes of his family's painful past.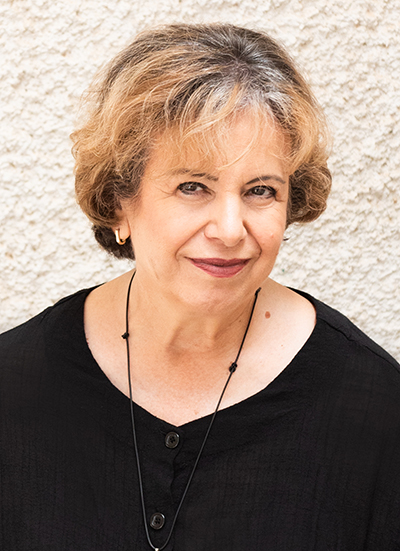 Visiting the playground whose gates were closed to Sonia and her children, Yoel imagines them watching happy mothers, children balanced on their bicycles, even as Sonia was forbidden from owning or riding a bicycle because she was Jewish, a cruel absurdity in a city turned cruel and absurd. In the peaceful brightness of present-day Amsterdam, he peers into the windows of the houses that neighbored Sonia's dark past.
Finally, he imagines her agonized decision to surrender her children to the Dutch underground so that they might survive, two among 2,500 "Jewish children, most of them from Amsterdam," hidden with Christian families.
Yoel makes the requisite visit to Anne Frank's attic hiding place, and Elon offers observations about the locale that has become an international Holocaust landmark. Who, she demands to know, was responsible for the fate of Anne Frank? The answer, of course, leads us back to the very same government that would not allow Sonia to ride a bicycle.
Ultimately, Yoel comes to understand Sonia's choices, and that understanding vests his life with new meaning. The emotional release he experiences also allows him to reconnect to his grandson as "they gather each other in an embrace of unconditional love." Fittingly, that embrace takes place in an Amsterdam synagogue as Yoel ascends to the Torah and lays claim to his identity.
Gloria Goldreich's newest book, The Paris Children, will be published in September.