OPINION: Time to Choose—Joe Biden or Donald Trump?
Editor's note: The views expressed in these opinion pieces are those of the authors alone and not of Hadassah, which is a nonpartisan organization that does not endorse candidates or engage in partisan activities. Recognizing the importance of the upcoming election, Hadassah Magazine is presenting these pieces because we believe our readers deserve to hear views about the candidates from female Jewish leaders. 
---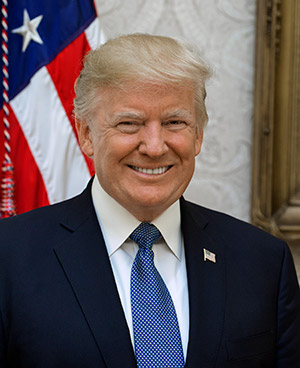 WHY I'M SUPPORTING DONALD TRUMP
By Lauri B. Regan
Donald Trump is the most pro-Israel president America has ever had, taking unprecedented measures that help Israel and Jews everywhere survive in an increasingly dangerous world. He is also one of the most patriotic presidents in recent memory.
Trump recognized Jerusalem as Israel's capital, moving the United States Embassy there, and recognized Israel's sovereignty over the strategically important Golan Heights. He ignored the anti-Israel United Nations resolution 2334, which passed with the unprecedented, tacit approval of the Obama administration, and proposed a peace plan that would permit Israel to extend its laws to some Jewish communities in Judea and Samaria. He discontinued funding for the Hamas-supported United Nations Relief and Works Agency and closed the Palestinian Liberation Organization office in Washington.
Trump withdrew from the Obama-led Iran nuclear deal that would have enabled the world's largest state-sponsor of terrorism to eventually obtain nuclear weapons. He slowed Iran's hegemonic ambitions, including reimposing crippling sanctions. Trump understands that Israel is the United States' most strategic, valuable asset in the region, playing a vital role in America's national security—and that of world Jewry.
Trump signed the Taylor Force Act, which prohibits certain American aid to the Palestinian Authority unless that governing body stops  rewarding Palestinian terrorists for killing innocent Americans and Israelis. He also signed an executive order extending civil rights laws to protect Jewish students from rampant anti-Semitism on college campuses.
Given extensive efforts across the globe—including BDS, the boycott, divestment and sanctions movement—to destroy the Jewish homeland, Trump's significant initiatives must remain in place. Yet, all of these groundbreaking policies can easily be reversed by a less-friendly administration. In a world of growing anti-Semitism—as witnessed among the founding leadership of the national Women's March, within the Black Lives Matter movement, on college campuses and even within a wing of the Democratic Party—American Jews must prioritize protecting themselves, not the social issues that traditionally sway their votes. With a new movement by some to either defund Israel or restrict the use of United States aid, American Jews have an obligation to protect our families and frontline Israeli brethren by electing Trump, a true friend, to a second term.
Despite media distortions, Trump has never supported white supremacists. Indeed, in the aftermath of the 2017 Charlottesville rallies, he stated that "the KKK, neo-Nazis, white supremacists, and other hate groups…are repugnant to everything we hold dear as Americans." And in conjunction with his executive order addressing anti-Semitism on campus, he said, "The vile, hate-filled poison of anti-Semitism must be condemned and confronted everywhere and anywhere it appears."
Trump loves his country and wishes to move it forward with pro-growth economic policies and opportunities for all Americans, including strengthened trade agreements, deregulation, tax reform and increased employment, along with a strong foreign policy, including on China and Iran. He has already rebuilt our economy once. We need his free-market policies to do so again, not socialist and welfare-state policies that have failed the world over.
We also need law and order and a president who supports our military and police. Jews desperately need local police forces to protect them in their synagogues and on the streets. Trump will not tolerate the tearing down of businesses—or of history. He is fighting for America's greatness—not its transformation—while facing an unending, un-American "resistance" movement.
While some voters dislike Trump's personality, his pro-America policies are essential for our future. Trump made America great again. As the left attempts to destroy it, transform it and socialize it, let's keep America great—and Jews safe. Vote for Donald Trump. 
Lauri B. Regan, a retired finance attorney, is the New York chapter president and board member of the Endowment for Middle East Truth and treasurer of Scholars for Peace in the Middle East. She also served on the board of the National Women's Committee of the Republican Jewish Coalition. The views expressed here are her own, not of the organizations with which she is affiliated.
---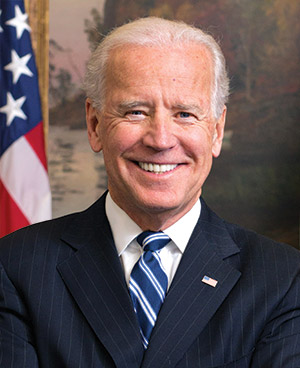 WHY I'M SUPPORTING JOE BIDEN
By Susan Stern
At this moment of profound struggle, when Americans are stretched and strained by unemployment, isolation, loss of loved ones and hunger, I am one of many who has mustered the will and the passion to come out fiercely in support of Joe Biden for president. I am privileged to lead Jewish Women for Joe, bringing together a diverse nationwide network of women mobilizing to GOTV (Get Out the Vote) and connecting Biden supporters around the country.
We are all united by the common cause of restoring decency and competence to the White House and our country. Where there is callousness, we seek compassion. Where there is mismanagement, we seek efficiency. Where there is dishonesty, we seek clean government. Most of all, we seek to replace a politics of nihilism and self-service with one of progress and public service.
Jewish women are passionate about our children and grandchildren being able to realize their full potential. We're energized to extend the promise of America to every family and child. We need a leader who cares about what we care about, who aligns with our Jewish values. Joe Biden is that leader. He has a vision for how every American can access affordable health care, be safe from gun violence, navigate the challenges of climate change and protect a woman's right to choose. He has the confidence to surround himself with experts to find solutions to our most pressing problems, from racial justice to foreign policy.
As Jews, we feel acutely the menace of anti-Semitism and white supremacy—and its murderous potential—which has grown more ominous during the last few years. Charlottesville, Pittsburgh, Poway, Jersey City—the list is far too long. Biden understands that, in fact, there were not "very fine people on both sides" in Charlottesville; he launched his campaign emphasizing his resolve to fight extremism and boost security funding to Jewish communal institutions.
I saw firsthand his profound commitment to our community in 2013, when he announced that at his initiative, for the first time, the administration he served would spend millions to help needy Holocaust survivors. The funds ensure a survivor in the Bronx or Boston or elsewhere can get the wheelchair or ride to the doctor he or she needs. That is the type of compassionate, problem-solving leader we need today.
On Israel, there is no greater champion than Biden, whose relationship goes back to Golda Meir, who told him Israelis are able to overcome nonstop existential threats because "they have no other place to go." Biden has said numerous times over the years: "If there were not an Israel, the United States would have to invent an Israel to protect our interests in the region."
As vice president, Biden played a critical role in securing American funding for the Iron Dome anti-missile system that successfully protects Israelis from Gaza rocket fire. He also helped develop the 10-year Memorandum of Understanding with Israel, an agreement signed in 2016 that provides $38 billion in direct military aid to Israel. He remains a firm supporter of the two-state solution and stands strongly against BDS, the boycott, divestment and sanctions movement against Israel.
These are hard times in our country as coronavirus bears down on us, the scars of racial injustice have been ripped open, protests abound, a deep recession has set in and the Supreme Court vacillates on women's choice and church-state separation. Biden is the person we need to lead us at this moment in history. He has lived a life of service to this country, all the while being a devoted family man.
For a country in need of healing, Biden is a man who has experienced unfathomable loss but has emerged with deep empathy, and that is his strength. This is why we need Joe Biden to be our next president of the United States. 
Susan Stern is a past chair of UJA-Federation of New York, a former vice chair of the Jewish Federations of North America and former chair of the President's Advisory Council on Faith-Based and Neighborhood Partnerships. She is the founder of the group Jewish Women for Joe. The views expressed here are hers alone.
---
The views expressed in these pieces are those of the authors alone and not of Hadassah, which is a nonpartisan organization that does not endorse candidates or engage in partisan activities. Recognizing the importance of the upcoming election, Hadassah Magazine is presenting these pieces because we believe our readers deserve to hear views about the candidates from female Jewish leaders.