One Book, One Hadassah Winter Pick: 'The Yellow Bird Sings'
Wednesday, December 16 at 7:00 PM EST
"The girl is forbidden from making a sound, so the yellow bird sing. He sings whatever the girl composes in her head: high pitched trills of piccolo; low-throated growls of contrabassoon…. Music helps the flowers bloom." –The Yellow Bird Sings
This December, Hadassah Magazine's One Book, One Hadassah national book club choice is The Yellow Bird Sings, a suspenseful and gripping novel set in 1940s Poland about the power of music and the bonds between a mother and her musical-prodigy daughter.
Join Hadassah Magazine Executive Editor Lisa Hostein and the Engagement Division of Hadassah for a live online discussion with author Jennifer Rosner about her book, stories of hidden children during the Holocaust and the healing power of music as well as other topics. Register here for the event.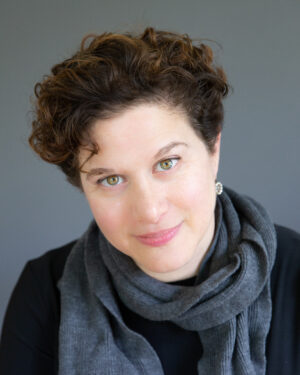 Jennifer Rosner is the author of If A Tree Falls: A Family's Quest to Hear and Be Heard, a memoir about raising her deaf daughters in a hearing, speaking world. Her children's book, The Mitten String, won a Sydney Taylor Notable book award. On many 'best of' Historical Fiction reading lists, The Yellow Bird Sings is her debut novel and received a starred review in the Library Journal.
---
Click here to read Hadassah Magazine's review of The Yellow Bird Sings.
---
Hadassah Magazine's One Book, One Hadassah reading initiative, in conjunction with the Engagement Division of Hadassah, brings together book lovers from across the Hadassah community and beyond, presenting enticing reads with a Jewish connection. Look for new picks every other month as well as author interviews, book reviews and discussion guides for local book events. You'll find it all at hadassahmagazine.org/books.