Author Talk: A Q&A With Cynthia Ozick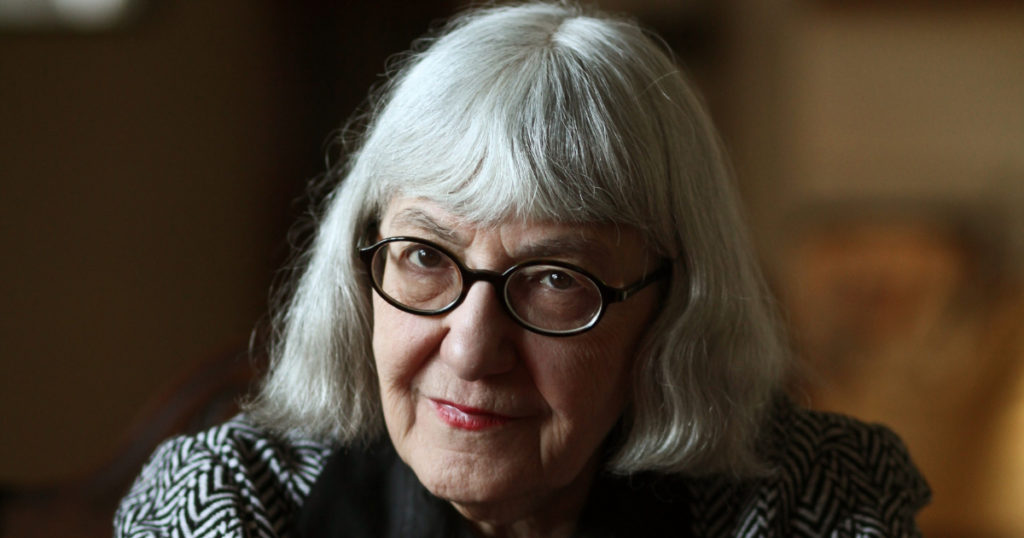 Multi-award-winning novelist, essayist and playwright Cynthia Ozick is the author of 25 books. Antiquities, her latest, is the first she has published in several years and is set close to her longtime home in Westchester County, not far from her childhood neighborhood in the Bronx. Hadassah Magazine speaks with the novelist, who turns 93 in April, about her new novella, writing during a pandemic and where she looks for literary inspiration during these difficult times. This interview has been edited for brevity and clarity.
Can you describe the inspiration for Antiquities?
My discovery of an obscure incident in Jewish history, though not obscure to archaeologists and Jewish scholars. In 500 BCE, in Egypt, on Elephantine Island on the Nile, there was, amazingly, a second Jewish temple. Despite Deuteronomy's dictum that any place of worship other than the Temple in Jerusalem is disallowed, it not only co-existed with the temple in Jerusalem, there was also an abundance of communication between the two. Papyri letters went back and forth—some of which can be seen today in the Brooklyn Museum.
Was Lloyd Wilkinson Petrie a character you've carried with you for some time? 
No, he came out of the blue, wholly unexpectedly. Little by little, I began to know him—but he hardly knows himself.
You once wrote, "Life is that which, pressingly, persistently, unfailingly, imperially, interrupts." What has life and writing been like for you during the pandemic?
Life, in its meaning here, is a darkened word; it omits the welcome interruptions of gladness. But otherwise and mainly: Politics interrupts. Calamities, both the unforeseen and the foreseeable, interrupt. Hurts and doubts and regrets and remorse interrupt. Deaths frantically interrupt. And yet, secretly ingrained in a writer's desire, the pandemic hasn't intruded or overly intervened. Public and private frights and dreads move on, even as the Central Thing remains steadily and scandalously central: getting to the computer to eke out, in the intervals between calamities, the next sentence, and then the next and the next.
In what way do Jewish texts inform your writing?
If by "text" you mean true Jewish learning, a rich and formal Jewish education, essentially none. I began reading Jewish history at 17, when I first fell passionately into Heinrich Graetz's History of the Jews. And I was not without influences. A grandmother who read to me from the Tseno Ureno [a Yiddish text that mixes passages from the Bible with Midrash and Aggadah], what marvelous stories! A father who did have a thorough talmudic grounding, and an uncle, a Hebrew poet who won the Bialik Prize. And, of course, shul.
What are you reading (and rereading) these days?
An indulgence: the literary pleasures of Anthony Trollope—The Warden, though set in the world of English parishes, will tell you a whole lot about shul politics!; Adam Bede, by George Eliot. A huge new biography of Philip ("I am not a Jewish writer") Roth by Blake Bailey. For the third time (but not the last), David Nirenberg's Anti-Judaism: The Western Tradition, a history that decodes the viscera of civilizations. Blaming the Jews: Politics and Delusion (Studies in Antisemitism), by the British philosopher Bernard Harrison, a masterful overview. My Quarrel with Hersh Rasseyner, in a new translation by Ruth Wisse.
---
READ MORE: A Review of Cynthia Ozick's Antiquities