Shtisel Returns to Our TVs and Our Hearts
Some mild spoilers ahead.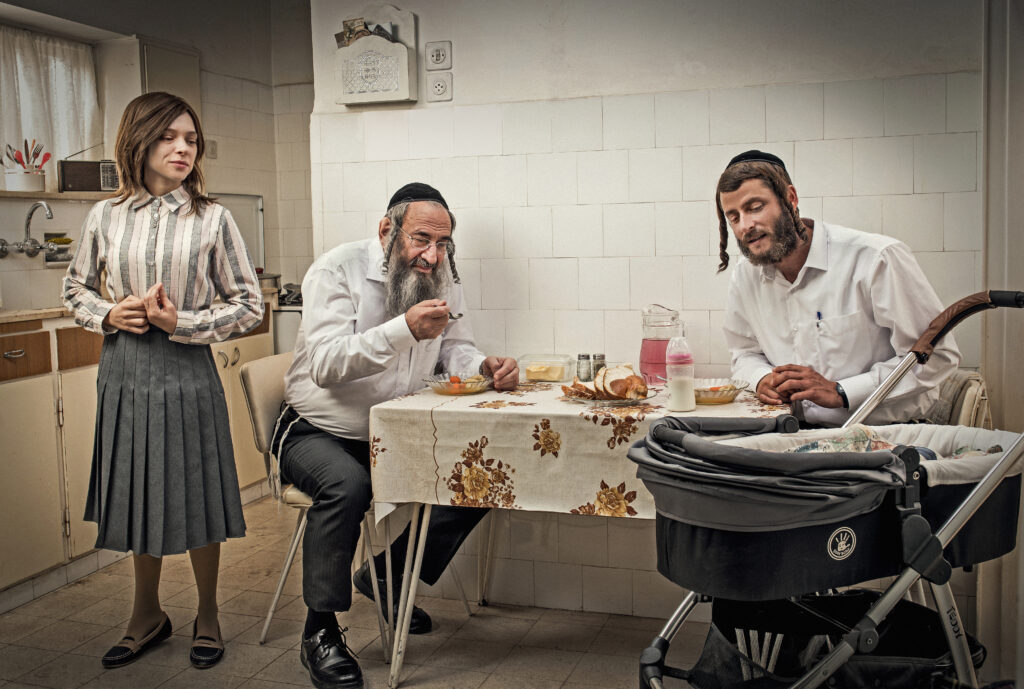 At long last, the third season of Shtisel drops on Netflix today, and with it, we are reunited with the characters we all love to binge-watch.
Four years have passed for the Shtisel family since we last saw them. Nevertheless, it is easy to pick up where we all left off, in the small Geula apartments, in the boys' yeshiva and in the art galleries of Jerusalem. With its quiet humor and universal appeal, Shtisel once again reminds us that, even as we watch the struggles and victories of a family of haredim, a group foreign to many viewers, we are really just watching the unfolding drama of a family that is not so different from our own.
Grief plays a prominent role in the season three opener, and remains as an undercurrent throughout the episodes, not unlike in the previous seasons: Season one followed in the aftermath of the death of matriarch Devorah, and season two, the death of grandmother Malka. And yet, there is happiness, too. Kiva, played by Michael Aloni (don't miss him in When Heroes Fly or Our Boys), has married his cousin, Libbi, and they now have a daughter of their own. Shulem, played by Dov Glickman, is head of the boys' yeshiva and continues to find himself in situations worthy of an American sitcom (including courting a wealthy widow in the hope that she can help him establish a new yeshiva). Ruchami, still married to  yeshiva bochur Hanina, is working as a secretary for her grandfather's yeshiva. Her parents, Giti and Lipa, are running a small restaurant, and we get to know some new characters as they look for a shidduch for their son, Yossele.
"This season was made possible thanks to the love and support we received from fans and viewers throughout the world," Shtisel producer Dikla Barkai said in a news release. "We are thrilled to be able to bring the Shtisel family to the warm embrace of global audiences in time for Passover."
For those who are deep in the midst of Passover cleaning and cooking, the timing of the American premiere of the third season might seem odd, even cruel. But all of us probably deserve a break from Passover prep, so don't feel any guilt about sitting down and binging it before Shabbat!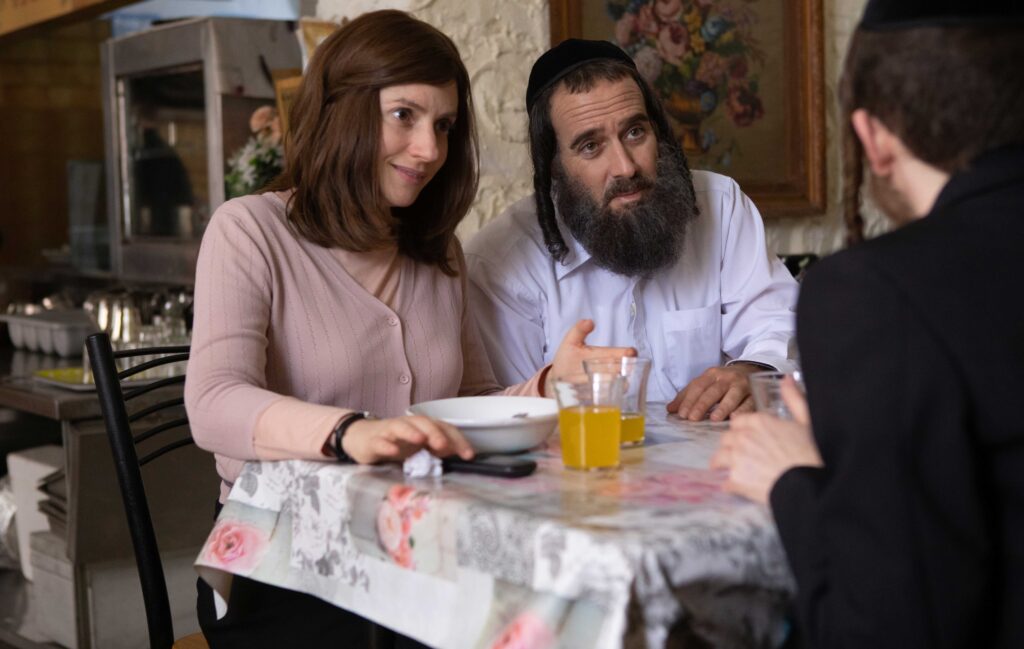 While there has always been so much to love about this show – the stories are compelling, the cinematography is breathtaking and the writing and acting are phenomenal – the strength of its female characters has always set it apart. Ruchami, played by the now world-famous Shira Haas is struggling with infertility, and her resilience and self-awareness remain integral to her character. Giti, played by Ophir Award winner Neta Riskin, remains stoic in the face of every obstacle. (In one memorable scene, her son returns from a first date and declares that he is in love. "In love?" Giti asks. "Where did you even learn that word?") As always, it is the women who hold together the Shtisel family. And in that way, it seems almost apropos to be airing before Passover, a holiday in which so many strong women play a role.
We might just invite the Shtisel family, especially the women, to our seder this year.