A Favorite Childhood Book Comes to the Big Screen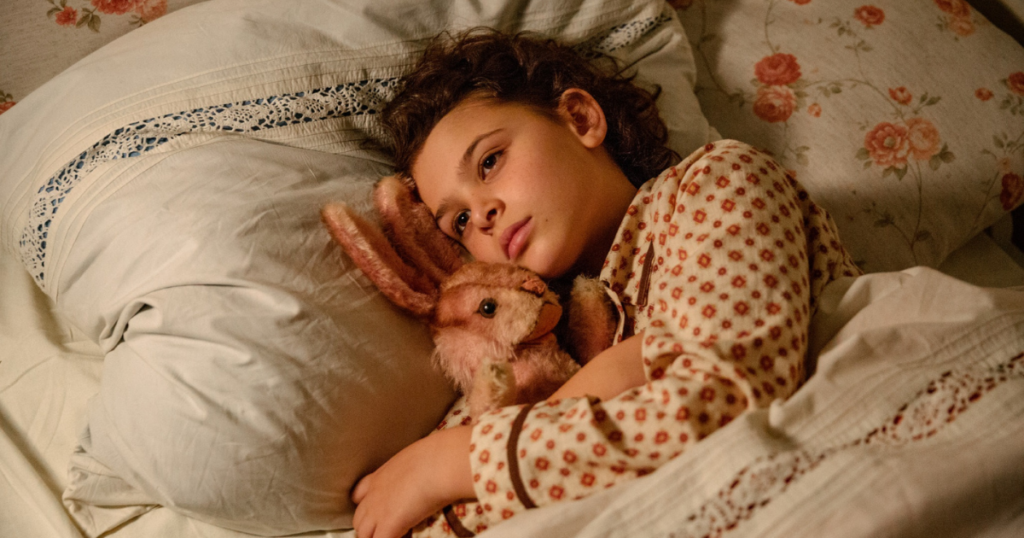 When Hitler Stole Pink Rabbit, in select theaters beginning May 12, is a magnificent family film, alternately heartwarming and heartbreaking, and perhaps the perfect one to see with kids and grandkids on your first outing to the movie theater after a year of lockdown.
Based on a semi-autobiographical 1971 children's book by Judith Kerr, the first in a trilogy, and directed by Academy Award-winning director Caroline Link, Pink Rabbit is the story of the upper-middle-class Kemper family, who flees Germany in 1933.
Hitler has just formed a coalition government, and the Kempers feel threatened. Not only are they Jewish but the father, Arthur, a journalist and arts reporter, is a prominent critic of the Nazi party. When a friend warns of his imminent arrest, he leaves the country for Switzerland, followed shortly by his wife, Dorothea, and two children, Max and Anna. As they contend with antisemitism and rapidly depleting finances, the Kempers are uprooted again and again, starting their lives anew in different locales after each move.
At its most basic, Pink Rabbit is an emotional and wonderfully entertaining film, at once sad, suspenseful and hopeful. But what makes the film extraordinary is that it is all told from the perspective of 9-year-old Anna (a brilliant Riva Krymalowski). She can't understand her new life as a refugee: Why is she forced to leave her cherished pink bunny behind? Why does her family have to move all the time, learn a new language, make and then quickly leave friends?
"The book has meant a lot to me since I was a young girl," Link wrote in an email, noting how Kerr was able to write about the Nazi persecution while retaining a sense of optimism and familial love. "Through Anna's eyes, a younger audience can experience what it means to be forced to flee from your home country…and how difficult it can be to find a new place."
Many of the themes covered in the film might be puzzling for children, including that the Kempers were Jewish but considered themselves Germans first. Indeed, they are shown celebrating Christmas, which Arthur considers a German holiday. And why, despite their acculturation and accomplishments, they are nevertheless the targets of hate. These issues and others make the film a suitable vehicle for discussion and explanation.
Spoiler alert (though a mild one considering the popularity of the original book): The movie has a happy ending. And so did members of the real-life family it is based on. Judith became a world-famous author and her brother, Michael, was the first immigrant appointed to London's High Court in 800 years.