Michael Oren: Novelist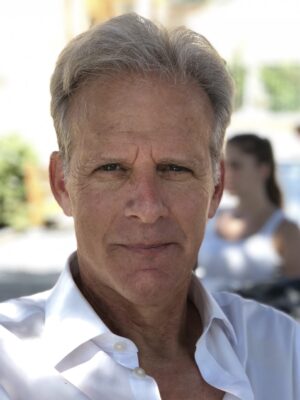 The Night Archer and Other Stories and
To All Who Call in Truth
By Michael Oren (both published by Wicked Son)
Michael Oren is a disturbingly good writer. Literally. The Night Archer and Other Stories, published last year, is a collection of more than 50 short stories that evoke the stylings of O. Henry. Each is compulsively readable and comes with a surprise, usually dark, ending.
To All Who Call in Truth is Oren's most recent work of fiction, and his second novel. While not as engrossing as the stories in The Night Archer, the book is still a compelling read.
If Oren's name is familiar, it is likely because the American-born Israeli politician was Israel's ambassador to the United States between 2009 and 2013. He's also a historian of note whose previously published nonfiction has won numerous awards. The Night Archer likely will earn him more accolades.
Consider the story "Made to Order," a perfect illustration of the mind games Oren plays. Marci and Roman are each other's bashert. Marci is the planner in the relationship, creating structure out of Roman's aimlessness and shaping him into the man she wants in her life. "Roman needed Marci," Oren writes, "not only to tell him what to wear but how to interact with the world."
When she receives a fatal diagnosis whose specifics Oren does not disclose to readers, Marci worries more about her husband than herself: "Poor boy," she says. "How will you survive?"
Indeed, he immediately purchases a burial plot next to hers so that "I'll always be there, right at your side."
"Good," she says on her deathbed. "I'll hold you to that."
After her passing, he feels predictably lost. Whether Roman is able to create a life without Marci, and how her elaborate control of her husband's life extends beyond the grave, lie at the heart of this story.
A number, but not all, of the tales explore Jewish themes. In "Afikomen," a bored 11-year-old searching for the hidden piece of matzah during the seder instead finds his father's old cache of girlie magazines. In "The Reenactor," a Christian spends his days dressed in fake Hasidic garb, slurping chicken soup and yelling Yiddish catchphrases at the L'Chaim Restaurant and Lounge so tourists in the unnamed Eastern European town can have an "authentic" Jewish experience in a place whose Jews have all been killed.
Virtually all of Oren's stories left me breathless as they effortlessly zigged and zagged to unexpected denouements. Although his transition from short story to novel did not go as smoothly, it still engaged me.
At the center of To All Who Call in Truth is Sandy Cooper, a high school guidance counselor and football coach in Appleton, Wis. Back when he was in high school, Sandy was a star quarterback, but a hard tackle left him with a bum leg and shattered dreams. Instead of fame and glory, he settled for his local sweetheart and an unfulfilled life. He and his wife, Esta, have lost their only child to Tay-Sachs disease, and Sandy has a troubled relationship with his own father, damaged by his dad's lack of sympathy after the football injury.
Sandy's life becomes more complicated when he begins an affair with Liz Warhaftig, mother of Arthur, a troubled student. Liz is a dark force; she murdered her abusive husband using an antique Samurai sword he acquired as a Japanese POW—and which she still displays in her house. At her trial, Liz claimed to have committed the act in defense of her son. The killing was deemed a justifiable homicide, and Liz was cleared of all wrongdoing.
As the widow more firmly ensnares him, Sandy's marriage and life slowly disintegrate. The downward spiral is both fascinating and haunting to witness, but random side plots and inconsistencies interrupt. For example, Sandy allows Howard Weintraub, an overweight, acne-ridden schlub bullied by his schoolmates, to join the football team as center—a position that is far beyond Howard's abilities.
Why? That never becomes clear.
These and other unresolved puzzles break the book's flow. Still, it's a tribute to Oren that Sandy's story kept dragging me back in to a satisfying and, yes, surprising reveal.
---
Magazine Discussion Group Featuring Michael Oren!
---
Curt Schleier, a freelance writer, teaches business writing to corporate executives.