Lior Raz's Next Hit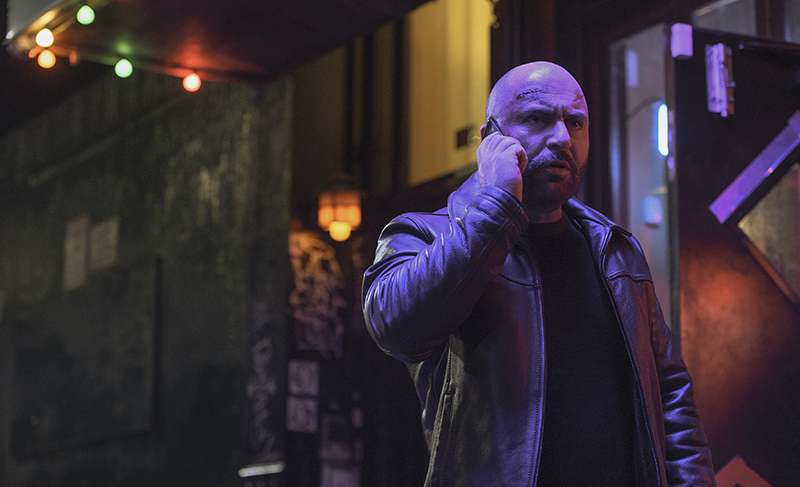 The story behind the creation of Hit & Run, the Israeli-American action series that debuts on Netflix on August 12—and according to Entertainment Weekly, one of the summer's "must-watch" series—is almost as interesting as the show itself.
"Avi and I were sitting in Tel Aviv somewhere and we started to talk," actor, writer and producer Lior Raz said via Zoom from Israel. Raz is known to international audiences as the star of Fauda, the hit series about an undercover Israel Defenses Force unit. Avi is Avi Issacharoff, who, with Raz, created Fauda based on their experiences in the army. The two were again brainstorming, hoping to come up with the Next Big Thing.
"Someone brought up the idea of a man whose wife dies in a very mysterious way," Raz continued. "I don't want to give away spoilers, but the man sets out to find out two things: who killed her and why she was married to him."
Because Raz and Issacharoff decided to set most of the action in New York City, the pair decided to reach out to American writers Nicole Yorkin and Dawn Prestwich, best known for their work on the hit AMC series The Killing.
It was an intense collaboration. Yorkin recalled how the four of them "joked many times about what happens when two strong, stubborn Israeli men partner with two strong, stubborn American women.
"I think I can say without hesitation," she added, "that Hit & Run is the baby they all have."
In the series, Israeli tour guide Segev Azulay (played by Raz) is a happily married man living in Tel Aviv. His American-born wife, Danielle Wexler (Kaelen Ohm), is a ballerina with the Batsheva Dance Company. She's about to leave Israel to audition with a major American ballet company when she is struck by a car and killed.
Was it an accident? Grief-stricken, Segev investigates, ultimately traveling to New York City. With the help of his cousin Tali Shapira (Moran Rosenblatt), an Israeli-born police detective living in New York, he begins to unravel the mysteries surrounding his wife and her death.
There are surprising, yet believable, plot twists that we won't give away. What can be said is that the role of tough-yet-loving husband Segev fits Raz perfectly. "We wrote it for someone else," he noted. "But the people at Netflix asked me to do it."
Probably the most difficult part of the experience, Raz said, was managing the time difference, as he juggled working in both Israel—writing season four of Fauda—and in America on Hit & Run. And he and his wife, Meital Barda, recently had their third child, "born six months ago," he said with pride.
The intersection of Israel and the States was key to the series. Asked if the series would have been different had it been set entire in the United States, Yorkin said, "This series wouldn't be what it was without the infusion of our time spent filming in Israel. The Israeli actors in our show, from Lior to Moran Rosenblatt, Gal Toren, Lior Ashkenazi and Aviv Alush help make Hit & Run the unique American-Israeli hybrid it is."
Meanwhile, it's Friday morning on the East Coast of the United States; Friday evening in Israel. An exhausted Raz ends the conversation in a way that few celebrity interviews conclude: "Shabbat Shalom."