Interview With Noa Tishby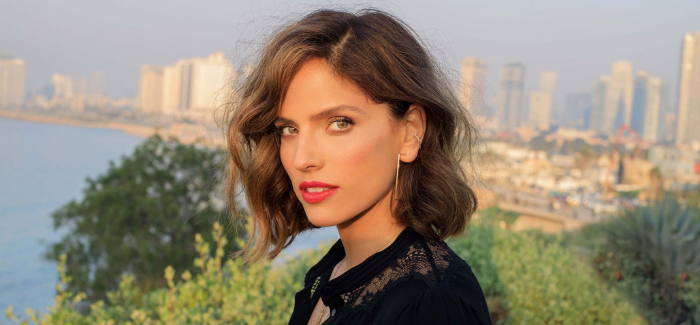 Noa Tishby became famous in Israel when starring in the late-1990s soap opera Ramat Aviv Gimmel, named for the high-priced Tel Aviv suburb where the show was set. But it was for her producing, not her acting, that Tishby made a name for herself in Hollywood. She exported the hit Israeli television show In Treatment (BeTipul) to HBO, which brought it to American audiences in 2008. She still serves as a producer on the series.
Now Tishby, who lives in Los Angeles with her young son, is becoming famous as an outspoken advocate for Israel. Her recent book, Israel: A Simple Guide to the Most Misunderstood Country on Earth, has led to speeches in front of influential Jewish groups. Tishby describes herself as liberal, albeit with strong positions on Israeli security and defense. She's also active on social media, where she takes on A-list celebrities like model Bella Hadid, who has accused Israel of "ethnic cleansing" to her 46 million Instagram followers and has participated in protests calling for "Palestine to be free." Tishby is an invited featured speaker for Hadassah's "The Power of Purpose" virtual conference on January 9. This interview has been edited for brevity and clarity.
---
How effective is your Israel advocacy? How do you measure the book's impact?
I don't know the answer yet, that is the honest truth. The book is going into its seventh printing. I know that it has reached people who have been converted [to a new point of view]. I'm getting a lot of mail from people telling me this. People who were on the fence or who didn't know anything about Israel. A 29-year-old German woman living in Berlin who read the book after it was recommended on the television show The View wrote, "I didn't know much about Israel. Thank you so much for making it clear." That makes me very happy and proud.
Out of 10 people, two will never be swayed. Eight are either pro-Israel or anti-antisemitism. A lot of people are on the fence. Time will tell if it makes a difference in turning around the conversation and popular opinion.
How has writing the book changed you?
I've been very active in pro-Israel activism for over a decade. [In 2011, Tishby created Act for Israel, focused on combating anti-Israel social media trolls. In 2014, she co-founded Reality Israel, bringing Jewish and non-Jewish leaders from different fields to Israel.] But it was always a side project. The minute I sat down to write the book, I realized that everything I've worked through and learned for 25 years was culminating in this project. It wasn't some actress-producer doing a novelty project. It's a very natural merger of my private passion with a public one. I don't know yet how it will change me.
You are the rare ardent Israel proponent who will also at times publicly criticize aspects of Israeli society. Is it difficult to get that nuance across in the media?
During the war in May [between Hamas in Gaza and Israel], I was on Fox News, The View on ABC and Ben Shapiro's podcast, but I was never on CNN or MSNBC. Unfortunately, left-wing and mainstream media did not want to talk to me. The bias against Israel in mainstream media is real. I hope that changes.
Any book-related projects in the works? 
A couple are in the works involving television and the book. I'm doing my best to expand the book's reach. We [pro-Israel people] have been talking to ourselves for far too long. For now, I'm focused only on activism. I have new agents and told them, "Don't send me to auditions." This is it. The book and the message and everything I'm working on in terms of production. There is nothing more important to do with my life than this.
---
Debra Nussbaum Cohen, author of Celebrating Your New Jewish Daughter: Creating Jewish Ways to Welcome Baby Girls into the Covenant, is a journalist in New York City.