The Power of Purpose: Women Effecting Change
For too many generations, women's voices have been muted, their accomplishments downplayed, their personal development stymied. Today, we're living through a sea change, with women increasingly hailed for their contributions—to the economy, social and humanistic development and leadership of nations and communities.
On January 9, 2022, Hadassah will convene "The Power of Purpose," a major national conference that will virtually bring together women of all ages and from all parts of the country for a day of inspiration and empowerment. Some of the biggest names in America and Israel—women known for making the greatest impact on social justice, women's health, advocacy, innovation and more—will speak about their personal challenges, their successes and their own inspiration for taking action. Through these women, and together, we will engage our minds, our voices, our bodies and our souls.
It is fitting that Hadassah would convene this extraordinary event, the first to address women's empowerment through the lens of Zionism, advocacy and women's health. Rooted in Henrietta Szold's visionary goals and purposes, Hadassah, for more than a century, has given women the tools they needed to rise to their greatest potential in health care, in advocacy, in community leadership. Each of the featured speakers strives to help others. Coming from diverse backgrounds and places, they all have gone above and beyond to improve our world.
The women profiled here (and in a Q&A with Israeli actress and producer Noa Tishby) comprise just a handful of the inspiring individuals being featured at the conference. Please join them—along with hundreds of like-minded women—for a gathering that at its core reflects the purpose of Hadassah and will help lay the groundwork for future Hadassah programming and action.
---
Tamar Manasseh
Tackling Gun Violence by Building Community
By Rachel Pomerance Berl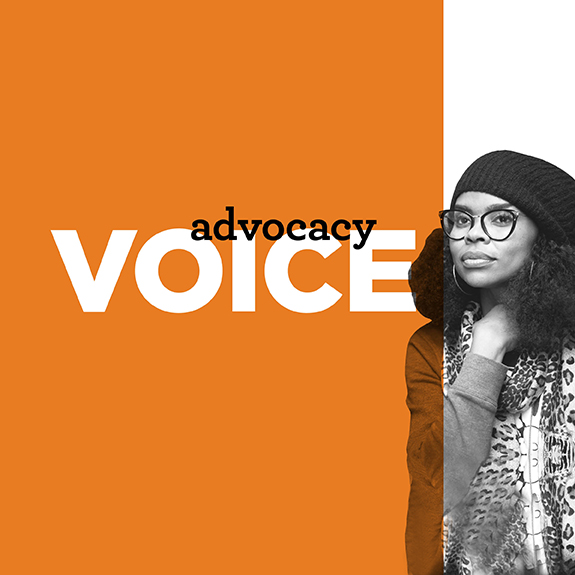 Tamar Manasseh likened her plight to that of the Israelite mothers in the Exodus story, desperate to save their sons from Pharaoh's deadly decree. But in her version, she was trying to shield her two sons, young Black men, from gang violence on the South Side of Chicago.
"You're waiting on them to come and take your firstborn," Manasseh, a newly minted rabbi, says in a phone interview, stressing the helplessness that besets Black mothers living in the area. "You love your kids. You try to give them the best life that you can…and they still die."
But Manasseh, 43, refused to accept that outcome. Girded by the concept of tikkun olam and prompted by the 2015 murder of a mother who was killed while trying to break up a street fight, Manasseh pulled up a chair on a central corner in Englewood, one of Chicago's most dangerous neighborhoods, to observe and try to stop gun violence. And MASK, Mothers/Men Against Senseless Killings, was born.
What began six years ago as a neighborhood watch and cookout—Manasseh and her friends dressed in bright pink shirts and barbecued—has morphed into a veritable community center, supplanting much of the violence with the restorative power of hope, love and resources for the deeply poverty-stricken area. MASK now offers neighbors a school, a food and diaper pantry, vaccinations and holiday celebrations, including Jewish ones. On Yom Kippur, community members lit 600 yahrzeit candles in memory of the 600 Chicagoans killed by gun violence in the past year.
Although Manasseh's sons are now 23 and 25, and one of them teaches at MASK's school, you can still find her every evening on the block, where daily cookouts draw 150 neighbors of all ages. "No one wants to shoot somebody when [there are] 10 women sitting out on a corner barbecuing," Manasseh says. "That's a cause for pause."
"To save my kids, I had to understand what really was causing the violence," she adds. "If it means I have to sit on a corner every day for the next 50 years, that's what I'll do.… I can't lose my kids. I'm not strong enough."
Manasseh, who grew up in Englewood and attended Akiba-Schechter Jewish Day School in Hyde Park, also on Chicago's South Side, recently became the first woman to receive rabbinic ordination from the International Israelite Board of Rabbis, a Black Jewish organization led by Rabbi Capers C. Funnye Jr. of Chicago's Beth Shalom B'nai Zaken Ethiopian Hebrew Congregation.
But she isn't looking for a pulpit. "The community needs me," she says. "The streets need me."
To address widespread truancy in the neighborhood, Manasseh built a community school from shipping containers and recruited volunteers to teach whoever showed up.  "No one wants to cross five or six gang boundaries to go to an underperforming school," she says. "If you won't go to school, I'll bring school to you. I'll drop it right here on the corner of your block."
Funded by donations, the MASK school serves between 10 to 20 kids—the numbers fluctuate—from pre-K through high school and operated even while other schools were closed due to Covid, providing adult supervision for kids whose parents were essential workers. Manasseh plans to offer GED and vocational training as well.
Manasseh maintains that her work isn't heroic but simply stems from love for her children, a love that now encompasses all the children of the community.
"Everybody can do something, and everybody should do something," she says. "We all have a part to do in repairing the world and we all have to help. It's a big job."
---
Rachel Fish
Scholar-Warrior Combats 'Jew Hatred' With Nuance
By Rahel Musleah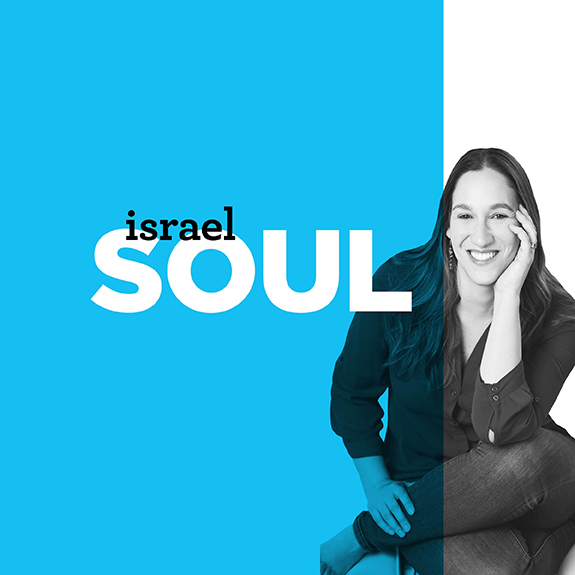 Growing up in Johnson City, Tenn., in a community of only 60 Jewish families, Rachel Fish confronted challenges from prayer in school to bacon for breakfast at sleepovers.
Her father, who moved his family from Texas to Tennessee to pioneer pediatrics in the region, would always say, " 'Well, what are you going to do about it?' " Fish recalls. "At a very young age, my three siblings and I learned what it meant to be different and the need to help others understand those differences in a positive way. We were able to identify who we were and what it meant to us—and that gave us real purpose."
Today, as a self-described scholar and warrior, Fish, 42, has paired her two loves—teaching and activism—by carving out a career as an historian focused on Israel, Zionism and Middle Eastern studies. She uses her scholarship to address "Jew hatred" in all its forms, including anti-Zionism. She advises Jewish communities of all kinds, from synagogues to Hillels, and organizations like the Anti-Defamation League, on how to reclaim a discourse on Israel that is nuanced and complex yet accessible.
Until the end of April, Fish was the executive director of the Foundation to Combat Anti-Semitism, launched in 2019 to reach young people through social media. Her new initiative, Boundless Israel, will work with a variety of stakeholders—Jewish educators, lay leaders, young adults and more—to provide the "content, context and confidence to navigate the complexities of the Israel conversation without being constrained by typical frameworks," she says.
"Teaching is my oxygen," declares Fish, speaking over Zoom from her study in Waltham, Mass., wearing a T-shirt from Camp Ramah in Palmer, Mass., which she attended for 10 years and where she met her now husband, Dave Cutler, a writer and marketing professional. They have four children.
"I also love creating out-of-the- box approaches to raise awareness and sensitivity," she says. "Being a 'healthy disrupter' doing interventions is my operating system."
One early example came when she was a master's student in contemporary Jewish and Islamic thought at Harvard Divinity School. A $2.5 million gift by Sheik Zayed bin Sultan Al Nahyan, then president of the United Arab Emirates, to endow a chair in Islamic studies caught her attention. When she discovered that he backed a think tank that sponsored antisemitic and anti-Zionist speakers, she led a campaign for the return of the funds. The sheik withdrew his gift in 2004, four years after it was bestowed.
Give Fish five minutes, and she will break down the thorny transformation of antisemitism from religious to racialized hatred to the kind of anti-Zionism that spread from the Soviet Union to the Arab world and the United Nations. Today, she says, anti-Zionism is coming largely from left-of-center groups, especially on college campuses, instead, as it used to spread, from right-of-center Christian theology—and that has not been addressed by most Jewish organizations. "The discourse has moved into mainstream politics, media and social justice conversations."
Earlier in her career, she served as senior adviser and resident scholar of Jewish/Israel philanthropy at the Singer Foundation and as executive director for Brandeis University's Schusterman Center for Israel Studies. Her doctoral dissertation from Brandeis examined the idea of binationalism—one state for two peoples—and other alternative visions for constructing the State of Israel. The Israeli-Palestinian conflict today is more a situation of conflict management of the status quo than resolution, she asserts.
"I'm blessed to be an historian," she says. "I don't have to give a prognosis for the future."
---
Joy Bauer
Encouraging Healthy Living for Everyone
By Rahel Musleah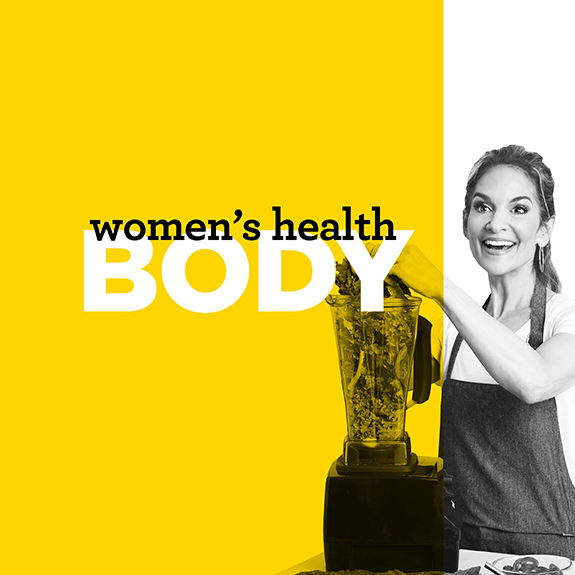 Before Joy Bauer crashed on a dismount from the balance beam at the age of 19, she was a competitive gymnast on an athletic scholarship at James Madison University in Virginia with an eye toward medical school. Though she recovered fully after multiple surgeries, she turned her focus to health and fitness with a different bent: nutrition.
Bauer didn't foresee then how high she'd climb back. Today, at 58, she is the nutrition and healthy lifestyle expert for NBC's TODAY show, and she hosts her own Amazon Live show, Health, Happiness, Joy. She is the author of 14 books, including her latest, Joy Bauer's Superfood! 150 Recipes for Eternal Youth, and the recipient of numerous awards. As she states on her website, "Life is hard. Food should be easy."
"It's purely coincidental that my name is Joy," Bauer says, "but I do try to approach everything with a positive outlook."
Fresh from a walk in a sleeveless navy T-shirt and shorts, her Cavachon pooch, Gatsby, at her bare feet, Bauer, even through Zoom, revels in her new home in West Harrison, N.Y., complete with her dream kitchen designed from scratch. She's been filming her shows during the Covid pandemic there, with her business manager and husband, Ian, behind the camera. They bought the property last year when the pandemic wrecked their plans to move to Manhattan after they had already sold their home in nearby Rye Brook.
Their new house is just minutes from Bauer's close-knit family, including her parents and siblings, with whom they often get together for musical jams (with Bauer on keyboard) and meals, often taste-testing the recipes she whips up. They also gather for Jewish holidays, celebrating with family traditions like a find-the-afikomen obstacle course and DIY services.
"I'm a mad scientist in the kitchen," says Bauer, who first discovered her love of baking when she was in kindergarten. "To be able to create recipes that satisfy our cravings yet also nourish our bodies—to me that's the jackpot. My purpose is to empower people to make small lifestyle changes with big payoffs," something as simple as taking a 15-minute walk after dinner.
Her melt-in-the-mouth, slow-cooker brisket with roasted carrots and onions is inspired by her grandmother, Martha Rother, who was president of her local Hadassah chapter in Bricktown, N.J. Bauer is also a life member. She has put her own spin on latkes, with varieties from sweet potato and quinoa to half-potato, half-cauliflower. And she promises Tex-Mex Matzah Balls by Passover. (All recipes can be found on her website and on Instagram.)
Her leap to fame was unexpected. After obtaining a master's degree in nutrition at New York University, she worked as nutrition director at the pediatric cardiology department at Mount Sinai Medical Center; designed and supervised research in eating disorders and weight management for what was previously Columbia Presbyterian Medical Center; taught anatomy, physiology and sports nutrition at New York University; and founded and headed a private nutrition center, which she sold in 2011 to spend more time with her three now adult children.
In 1996, during media rounds for her first book, The Complete Idiot's Guide to Total Nutrition, Bauer snagged a one-time spot on The View. It morphed into an ongoing gig. She was then offered a recurring spot on Live! with Regis and Kelly. In 2006, the TODAY show called.
For her first TODAY segment, a three-minute spot on cholesterol, she prepared "a 15-page encyclopedia of talking points" and managed to cover only a fraction. Since then, she highlights key messages that she says are realistic, manageable and sustainable.
"I'm beyond blessed," she says, "to be in a position to help people change their lives for the better."
---
Marcy Syms
A Trailblazer in Business, Philanthropy and Women's Equality
By Rahel Musleah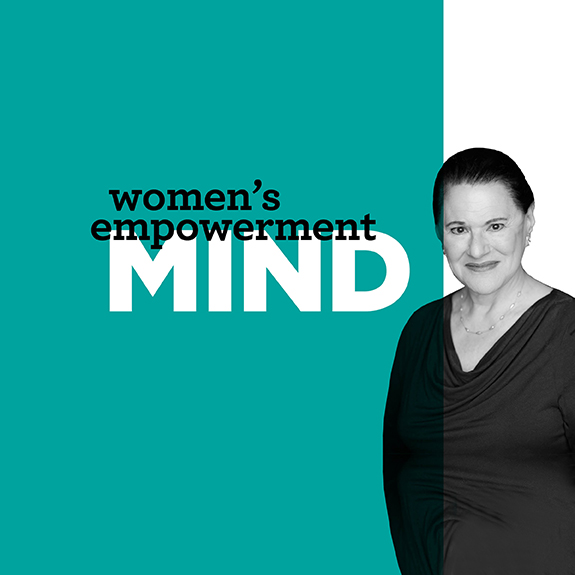 Marcy Syms' determination jumps off the computer screen with a pop as vibrant as her vintage Armani deep-pink blouse. "Nothing in life just happens," she says, quoting Golda Meir. "You have to make it happen."
Syms' unshakeable faith in that mantra both empowered and propelled her forward in the worlds of business, philanthropy and activism. In 1983, at the age of 32, she took the helm of Syms Corp., the family-owned New York-based discount clothing retailer that her father, Sy Syms, founded 25 years earlier. In doing so, she became the youngest woman at the time to serve as president of a company listed on the New York Stock Exchange; 15 years later, she became CEO. She shepherded the company to become a 50-store chain in 16 states until it filed for bankruptcy and closed all its stores in 2011.
Today, Syms, 70, is president of TPD (Toward/Positive/Developments) Group, a management consulting company that provides guidance for family-owned businesses. "I love the idea of starting something, of putting seeds in the ground and seeing how they grow," she says on a Zoom call from her home office in Bedford Hills, N.Y., where she lives with her husband, Bob, and their 24-year-old son.
Syms is also planting seeds for the future of American women. She helped create the ERA Coalition in 2013 with the goal of passing the long-stalled Equal Rights Amendment to the Constitution that would guard against discrimination based on gender. She later chaired the coalition as well as the Fund for Women's Equality, spurring the passage of the amendment in Nevada, Illinois and Virginia, bringing the total number of states that have ratified it to 38, the necessary two-thirds majority. (It still requires legislation in Congress to overcome procedural barriers before it can become law.)
In January 2021, Syms and other board members left the coalition to start the ERA Project at Columbia Law School's Center for Gender and Sexuality Law, a think tank that researches women's equality under the law. "If we accept inequality," Syms says, "we're not the America I believe us to be, and that would really break my heart."
Her belief in women's equality stems partly from two contrasting generational models. She takes inspiration from her grandmother, Clara Glickman, a Romanian immigrant who, as the assistant manager of a shoe store in Philadelphia, was proud that she was financially independent. Syms' mother, Ruth Merns (the family name before her father changed it to Syms), took a different path. She gave up her career as a professional singer—Merns even worked a few Hadassah gigs—to raise her six children and "lost herself" in the process, Syms says.
Syms' place as the oldest child in the family honed her sense of responsibility. She grew up in a diverse Yonkers neighborhood in Westchester County, N.Y. The family moved to a larger home in nearby Bronxville when Syms was in 10th grade.
As the only Jew in her school, she experienced antisemitic bullying. Refusing to let her classmates see her suffer, she embarked on her path to leadership, becoming advertising manager of the school newspaper, president of the chorus and even a cheerleader.
It's been 43 years since she joined her father's company for what was supposed to be a three-month trial. She continues as president of the Sy Syms Foundation, which has awarded over $60 million in grants in science, education, the arts, public television and radio. It also supports the Sy Syms School of Business at Yeshiva University.
"As my bubbe used to say," she notes, "you have to leave the world a better place than when you found it."