A Jewish Hairdresser Spies on Neo-Nazis in 'Ridley Road'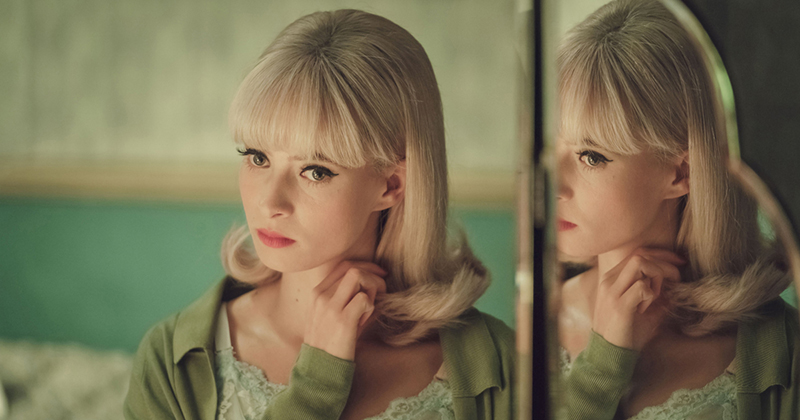 If we've annoyed the right people, we've done a good job," said Nicola Shindler, the award-winning executive producer of the newest addition to the PBS Masterpiece family.
Indeed, by that standard alone, Ridley Road is a must see. The four-part series, which premiered on PBS on May 1 and is available to stream, created a social media storm when it premiered in the United Kingdoms that impacted a number of its actors and even a synagogue that served as a set for the film.
The series stars Agnes O'Casey as Vivian Epstein, a young woman from Manchester who flees south, to London, to escape her overprotective parents—and a marriage they are championing for her.
In London, she works as a hairdresser even as she searches for the real love of her life, Jack (Tom Varey), who had disappeared after he infiltrated neo-Nazis led by Colin Jordan (Rory Kinnear). Influenced by her Uncle Soly (played by Eddie Marsan), a leader of the militant anti-fascist The 62 Group, she also goes undercover to spy on Colin's group.
Vivian works her way into Colin's favor, and bed, and secures valuable information. But her cover is blown, and ultimately Jack and Vivian, after they reunite, come perilously close to danger but escape with a treasure trove of information.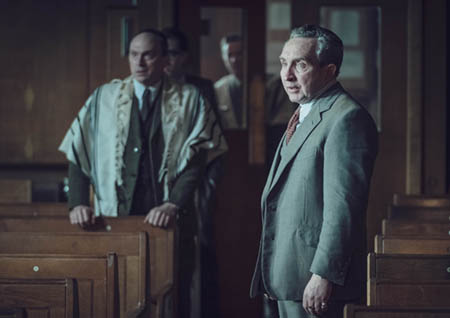 The series is based on a 2014 novel of the same name by Jo Bloom, and while fiction, Bloom's plot is steeped in truth. Colin Jordan was as real as the group he founded, the virulent antisemitic and anti-Black National Socialist Movement. The 62 Group is also genuine. And while Vivian Epstein is a fictional character, there were Jewish women who penetrated the neo-Nazi movement.
Ridley Road is tense and suspenseful. It pays extraordinary attention to detail, recreating the sights and sounds of 1960s London. And above all, it is timely. Just how timely can be gauged, as Shindler noted in a Zoom interview from England, by the people it ticked off.
Antisemitic trolls sprang into action almost as soon as the show aired in the United Kingdom last October. Their chief target was Marsan, who has played Jews in the past but is himself not Jewish. One commenter tweeted that he would never "watch the shite with your Apartheid loving bake in it."
Marsan tweeted in response to the attacks: "F**k me. This is relentless. All I did was play a Jew. I dread to think what would have happened if I was actually Jewish."
Marsan was not the only target of the attacks. His castmate, Tracy-Ann Oberman, who is Jewish and plays Solly's wife, Nancy, also received her share of online harassment. (Both had been openly critical of former Labour leader Jeremy Corbyn's handling of antisemitism allegations in the party.)
Then, in October, after the show aired, an antisemitic group hijacked a virtual service conducted by the Manchester Reform Synagogue, sharing racist symbols and shouting antisemitic epithets. The synagogue had been used as a set in the filming.
Sadly, the reaction didn't surprise Shindler, who grew up in a liberal Jewish home in north Manchester, "because that's the world we live in, and I know that happens. I don't think that should scare you from working on a project you think is important, because you think people are going to attack you. In fact, it made me determined to do more."
One actress also determined to do more is the star of Ridley Road, Agnes O'Casey. Her real last name is Kenig; She took O'Casey as a stage name to honor her great grandfather, Irish playwright Sean O'Casey. Her paternal grandfather, actor Laurence Kenig, who passed away before she was born, was Jewish, she said in a Zoom interview from England.
"When I got the role, [my dad and I] talked about it. It was a nice way to connect with my dad about my Jewish ancestry," said O'Casey. "My dad's quite introverted," but, she explained, helping her prepare for her role allowed him to share his family history. He "brought out loads of stuff from his past going all the way back to Russia and Ukraine.
"It was a lot to unpack," she added. "There was quite a lot of pain on that side of my family."
On the plus side, through her discussions with her father, she said, she located new relatives. "It was lovely to find out about family that's still around. I've never been to New York, but it turns out I have cousins there I never knew about."
O'Casey spoke to Jewish colleagues, including Oberman, about playing a Jewish character for her first television role. She also approached Jewish screenwriter Sarah Solemani. "I spoke to Sarah's rabbi," said O'Casey, and together the pair "thought this story was similar to the story of Esther."
O'Casey added that she was "horrified" by the online harassment and negative tweets directed at Marsan and Oberman. The reaction, she said, "validated that this show was so very important to make."
---
Curt Schleier, a freelance writer, teaches business writing to corporate executives.