Readers React to Our Rabbis Coverage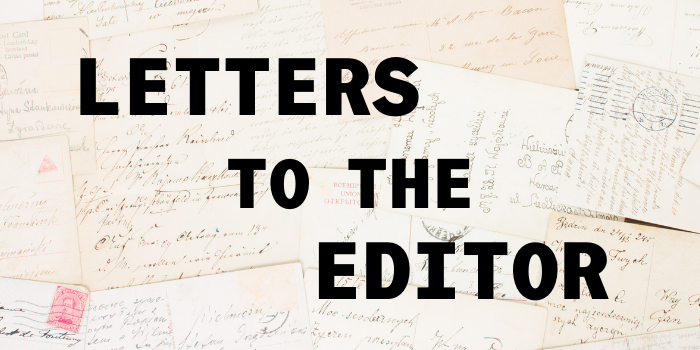 No Return to Vienna
I'm writing about "Vienna, a Diverse Jewish Mosaic" in the March/April 2022 issue. I was born in Austria, a country that sent me, two months short of my 12th birthday, to the Riga ghetto and, later, on marches to Poland. Liberated three and a half years later, I returned with my mother to postwar Vienna, where most Austrians claimed that there had never been a Nazi. In that climate, my mother and I preferred to immigrate to the United States to join my uncle in New Haven, Conn. Our Austrian passports allowed us to exit but stipulated that we could not return. Why would I want to reclaim citizenship of a country that protected me so little? It would be like spitting on the graves of 75 percent of my murdered family, including my father.
Edith Dreyfuss
Cherry Hill, N.J
Honoring Early Pioneers
In "The Would-Be Rabbis" in the March/April issue, Rabbi Andrea L. Weiss writes that instead of celebrating the 50th anniversary of the ordination of the first female rabbi, had "history unfolded a bit differently, we might be marking the 100th anniversary of women in the rabbinate."
Indeed, this summer will be the centennial of when the Central Conference of American Rabbis (CCAR), the Reform rabbinical organization, voted to support women's ordination. At its 1922 conference, the CCAR issued a responsum on the subject and led a discussion before a three-woman committee, one of whose members was my aunt, Anna Baron.
At that meeting, according to a CCAR report, my aunt said, "I am connected with Jewish work in New York City, and I know that since the Jewish woman has entered this work it has intensified the value of Jewish education. I believe that should the Jewish woman enter the rabbinate, she will be able to intensify the religious feeling of our people."
CCAR members voted 56 to 11 to "declare that women cannot justly be denied the privilege of ordination." However, the CCAR itself did not have power to ordain rabbis. That lay with the Hebrew Union College, which disapproved of the ordination of women for another 50 years.
Rachel Baron Heimovics
Maitland, Fla
'A Rabbi Named Sally Priesand'
I enjoyed reading the early history of women in the rabbinate in the March/April special issue. I was part of that history, too.
I first thought of becoming a rabbi in 10th grade in the late 1960s. I would have forgotten the idea had I not written it in my diary. During my second year of college, I read about Rabbi Sally Priesand. Soon after, I found that old diary entry and decided that I still wanted to become a rabbi.
I transferred to Brandeis University for Judaic studies and became more observant. In 1973, I applied to the rabbinical school at the Conservative movement's Jewish Theological Seminary. I wasn't admitted. Instead, I attended the Reform Hebrew Union College-Jewish Institute of Religion and was ordained in 1979. After ordination, I became the associate director of Washington University Hillel in St. Louis.
While still at HUC, I had contacted the Conservative movement's Rabbinical Assembly (RA). They affirmed that I was Conservative in outlook and practice. The RA has a membership committee that evaluates rabbis ordained by other seminaries and recommends them for membership if qualified. They'd never had a female applicant before me when I filed my application with the committee. In March 1983, my application was rejected by fewer than 10 votes short of the required 75 percent.
That October, the JTS faculty voted to admit women to the rabbinical school. I was already the rabbi of a small Conservative synagogue near Albany, N.Y., the first woman to head a Conservative synagogue. Two years later, in July 1985, the RA voted to admit Jan Kaufman (my HUC classmate) and me—two months after Amy Eilberg became the first ordained female Conservative rabbi.
Rabbi Beverly Weintraub Magidson
Albany, N.Y
Almost 50 years ago, I attended a bar mitzvah at Stephen Wise Free Synagogue in Manhattan. The celebrant was the son of friends. He was a nice kid, but he seemed less prepared than the girl at the bimah, who looked young in her simple dress and with her long hair held back by a band. Her Hebrew seemed much better than his, but, we figured, bat mitzvah girls are often more assured than boys.
You can imagine our surprise to learn that the well-prepared young woman was, in fact, a rabbi named Sally Priesand! As a budding feminist then, I was delighted. As an old lady now, I am pleased to see that she is still on the scene, even if she is retired.
Laura Mendley
Bronxville, N.Y
My daughter, Brenda Velasquez Wagner, was in the first bar/bat mitzvah class that Rabbi Sally Priesand oversaw at Monmouth Reform Temple. Both at the time and in retrospect, we did not have a dramatic sense of breaking new ground or giving the rabbi any other role than the traditional one as leader of our congregation. The boldness came from the decision made by the board to hire Priesand. Indeed, for the years we remained at the temple, through the bar mitzvah of our son, Priesand was known for her learned and thought-provoking sermons.
Geraldine Khaner Velasquez, Ed.D.
Holly Springs, N.C.
Correction
The item "Publishing Through a Jewish Lens" in the March/April 2022 issue misstated the heritage of Angela Engel's mother-in-law, who hails from Iran, not Iraq.