One 'Last Summer' in the Catskills?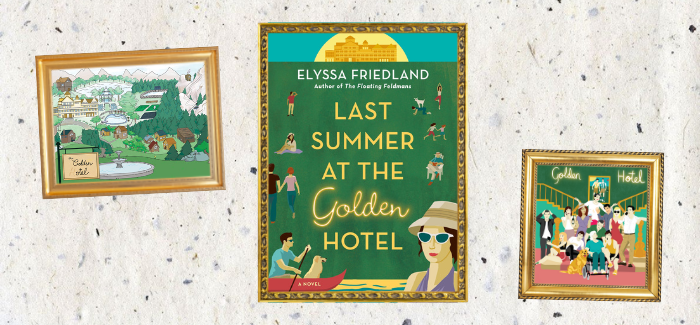 Last Summer at the Golden Hotel
By Elyssa Friedland (Berkely)
Filled with mishaps and mysteries, Last Summer at the Golden Hotel is a Catskills caper wrapped in many expressions of love—romantic, marital, filial and platonic. While the title hints at the arc of the story, the surprises keep coming at a steady beat.
The Golden Hotel was founded in 1960 by a pair of best friends, Benny Goldman and Amos Weingold, who grew up together on New York City's Lower East Side. Their children also grow up together, spending summers on the hotel grounds as Catskills royalty. When the novel opens in the summer of 2019, three generations of the families are gathering for an emergency meeting at their vacation palace to make tough decisions about the future.
Memories of the golden era of the Catskills are as clear as the mountain air: The Golden, as it is affectionately known, was a Jewish paradise, with top musical and comedy stars playing the social hall, lively bridge games around the pool and all-you-can eat meals served by wise-cracking waiters. The 1960s and 70s were a time of great optimism for the families running the Golden and for their guests, who repeatedly booked their stays seasons in advance.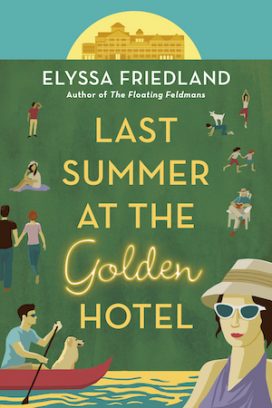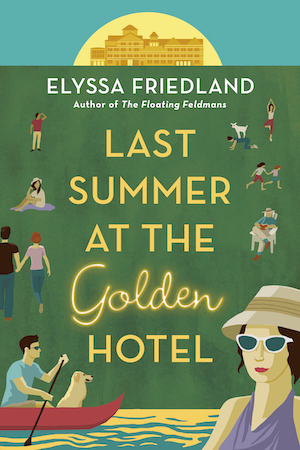 Now, the lobby is growing threadbare, the aging waiters are tottering under the weight of trays piled high with borscht, pickled herring and desserts, and most of the regular guests have either died or vacation elsewhere. Still, the bartender who has been working for decades knows everyone's drink and keeps the vacation-goers' secrets.
"So what if the Sullivan County health department gave our kitchen a C last year?" one family member asks herself. "We were once in the Guinness Book of World Records for smoking the largest sturgeon in history!" Amid this decline, younger family members brainstorm serving vegan cuisine and using bee pollen soap to add a cool, hipster vibe.
---
Last Summer at the Golden Hotel is Hadassah Magazine's One Book One Hadassah book club pick for August. Join us on Monday, August 15 at 7 PM ET/4 PM ET, as Executive Editor Lisa Hostein interviewed acclaimed author Elyssa Friedland about her latest novel. Free and open to all. Register here.
---
The story unfolds through multiple points of view, a device that allows the reader to peek into the emotional lives and perspectives of each generation.
The Catskills era has become something of a beloved modern literary genre, with an abundance of novels (Hotel Neversink and Paradise, New York) and memoirs (Growing Up at Grossinger's). Television and films continue to lean into the era's appeal (see season two of The Marvelous Mrs. Maisel and the modern classic Dirty Dancing, with a sequel reportedly starring Jennifer Grey in the works).
Author Friedland's previous novel, The Floating Feldmans, is centered around another multigenerational Jewish story—an extended family trip on a cruise ship. Last Summer at the Golden Hotel is yet another proof of her ability to mine any theme and genre and write with humor and heart about families coming together for hard-won reconciliation and celebration.
Sandee Brawarsky is an award-winning journalist, editor and author of several books, most recently 212 Views of Central Park: Experiencing New York City's Jewel From Every Angle.