The History of the Maccabiah Games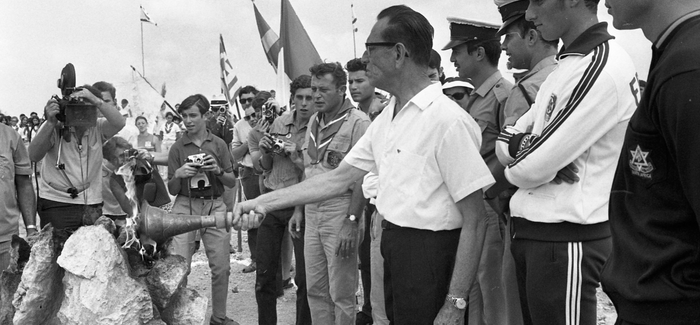 The Maccabiah Games were the brainchild of Yosef Yekutieli, a Zionist immigrant to British Mandate Palestine from Belarus. Inspired by the 1912 Olympics in Stockholm, Yekutieli lobbied for a similar event in Eretz Yisrael. The nascent Maccabi organization— named for Judah Maccabee, the Jewish warrior whose revolt against Greek oppressors in the second century BCE is commemorated during Hanukkah—held its first competition in Tel Aviv in 1932.
The games' initial interval was set at three years, but there was no competition between 1935 and 1950 as both Europe and the fledgling Jewish nation were embroiled in the destruction and turmoil surrounding World War II. The 1950 Maccabiah Games were the first in the new State of Israel and united Israel's athletic community community in preparation for the 1952 Olympics, a kind of global coming-out for Jewish athletes.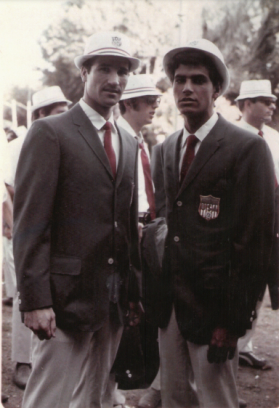 Over the years, notable American participants in the Maccabiah Games have included swimmers Mark Spitz and Lenny Krayzelburg; gymnasts Kerri Strug and Aly Raisman; and shoe designer and philanthropist Stuart Weitzman, a three-time participant in table tennis. Judit Polgar of Hungary, considered the greatest women's chess player of all time, and Olympic gymnast Neta Rivkin of Israel, are also alums (chess and bridge are Maccabiah sports).
Regional Maccabi organizations hold competitions in off years, including Latin America's Pan American Maccabi Games and the European Maccabi Games. This coming January, Germany will host the first Maccabi Winter Games since World War II.
---
READ MORE: Female Athletes Make History at This Year's 'Jewish Olympics'
---
A century after Yekutieli promoted his vision, the Maccabiah Games reflect an increasingly confident and inclusive Jewish sports universe. "There had never been a Shabbat-observant Jew drafted in Major League Baseball until this past year, when there were two," observed Marshall Einhorn, Maccabi USA's CEO. "Jews have a proud history in sports that require ruggedness as well as those that require more finesse. The beauty of Maccabiah is that it brings Jewish athletes together across these sports in those two amazing weeks."
Hilary Danailova writes about travel, culture, politics and lifestyle for numerous publications.