Let's Get This Party Started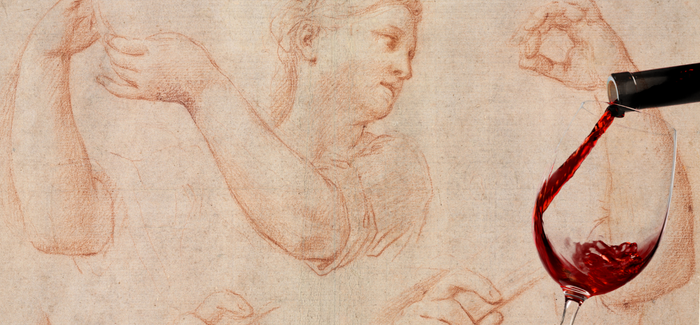 Readers with good short-term memory may recall that in last month's column, our Hebrew root went from "dancing" to "flour sifting." But Jews also have tradition, otherwise known as long-term memory. There, we find another root for dancing, ח-ו-ל (het, vav, lamed), to leap, to dance. This root's meaning meanders from dancing to trembling, from birth pangs to the Creator of the world, and on to the wine industry. When the root lands in modern times, it "becomes" an instrument that gets things to start.
Jewish long-term memory takes our root back to the moment when the Israelite slaves could finally feel free, as Moses' sister Miriam leads the women בתפים ובמחלת (be-tuppim u-vimholot), "with dancing and drums." Dancing becomes trembling in Psalms, where לבי יחיל (libbi yahil), "my heart will tremble" and חלי ארץ (hulli arets), "Tremble thou earth." The Psalmist enlarges the semantic field of our root, saying to God, ותחולל (va–teholel), "You have created [the world]." Furthermore, the Creator's voice יחולל אילות (yeholel ayyalot), "will cause hinds to tremble." Medieval linguist David Kimchi gives a more naturalistic meaning to our root, when he translates the phrase as God's voice, which "causes hinds to give birth."
Speaking of childbirth, the prophet Isaiah (51:2) refers to the past when he reminds us that foremother Sarah תחוללכם (teholelkhem), "gave birth to you all." Using a simile for a striking image of severe pain, Isaiah says, כילדה יחילון (ka-yoleda yehilun), "They will be in pain like a woman giving birth." The Book of Proverbs takes the metaphor further, and brings our root to climatology, informing us that the North Wind תחולל גשם (teholel gashem), "brings forth the rain."
Talmudic discourse, however lofty, is rooted in the real world, for example, in connection with the wine industry. One rabbinic discussion relates that it was an accepted custom for a wine producer to mix pure wine with water. A wine retailer, however, was forbidden to add pure wine to an overly diluted stock of wine, so as to מחייליה (mehailei), "sweeten it," in order to sell it at full price.
Observant Jews today have borrowed from the Mishna (Megilla 2:4) the verb לחל (lahol), to occur, happen or fall, to discuss the laws of a holiday that חל בשבת (hal be-shabbat), falls on a Sabbath, or when a biblical law does not חל (hal), fall, on American (i.e., Diaspora) Jews. Then there is the מחולל (meholel), electric generator, that sets things in motion. A very useful noun today, מחוללת (meholel) can also refer to a dancer, such as a ballerina, or the generator or originator of an idea. A generator not only can set things in motion, but when used cannily, it can also cause a Hebrew column to stop abruptly.
Joseph Lowin's new book on Hebrew roots, Hebrew Matters, was published in April. His columns for Hadassah Magazine are collected in the books HebrewSpeak and HebrewTalk.