Finding Balance in the New Year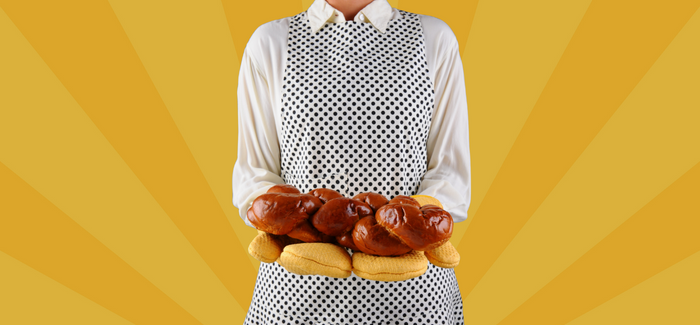 One of the joys of working in an academic setting is being able to experience in one season the excitement of both the Jewish New Year and the beginning of the school year.
And yet, this season often triggers anxiety and ambivalence for me—and, perhaps, for you as well.
As a professional, I give my all to the Jewish Theological Seminary community that I lead, and the workload at the start of the academic year is intense. I also love preparing for the holidays and strive to preserve sufficient time to do so.
As a Jew, I take advantage of the liturgy of Elul to prepare spiritually and emotionally for the introspection and soul searching that the Days of Awe demand. At the same time, I strive to preserve the customs, foods and traditions that nourished our families and our ancestors at this time of year.
I never manage to do it all, but inspired by the example of our foremothers, I've come to recognize the potential of ritual to help us live a balanced life in which we don't have to compartmentalize work, family and spirituality. Generations of Jewish women who came before us did this by elevating essential work, demonstrating that anything has the potential to enrich our spiritual life.
My favorite example of this impulse is this private 17th-century tkhine (women's prayer) that was no doubt uttered in Yiddish by countless women in pre-modern Europe as they put their unbaked loaves of challah into the oven.
Lord of all the world, in your hand is all blessing. I come now to revere your holiness, and I pray to you to bestow your blessing on the baked goods. Send an angel to guard the baking, so that all will be well baked, will rise nicely, and will not burn, to honor the holy Sabbath (which you have chosen so that Israel your children may rest thereon) and over which one recites the holy blessing—as you blessed the dough of Sarah and Rebecca our mothers. My Lord God, listen to my voice; you are the God who hears the voices of those who call to you with the whole heart. May you be praised to eternity. (From Four Centuries of Jewish Women's Spirituality: A Sourcebook, edited by Ellen M. Umansky and Dianne Ashton.)
In the 17th century, challah was not available at a supermarket. If the loaf burned or failed to rise, the baker would have been unable to provide her family with the Shabbat staple. This prayer reveals women's anxiety—what we might call their "fear of failure." But it also illustrates how Jewish women chose to manage that anxiety by lifting up the holiness of everyday chores.
The tkhine ties ordinary baking to two of our revered matriarchs and asserts that God hears sincere prayers wherever they're recited, not only in synagogue. Through their care and devotion to challah making, and with God's help, women could fulfill an essential mitzvah—keeping Shabbat—while also providing needed sustenance for their families.
I'm grateful to live in a century where my spiritual fulfillment does not depend on having the time or talent to serve home-baked challah every week. I'm thrilled instead to live in an era where women can find fulfillment in many ways, including leading tefillah in synagogue. But I equally love serving apples and honey on Rosh Hashanah and cutting up melon on Yom Kippur afternoon to prepare for the break-fast—just as my mother and grandmother did before me.
As we begin 5783, let's resolve to seek opportunities to strengthen this balance in our lives, embracing new traditions while sharing cherished longstanding ones, honoring our commitments to family and to work—whether conducted in the home or in a workplace, whether paid or unpaid. Let's embrace rituals—whether centuries-old challah-baking prayers or new ones that we initiate—that will honor both our essential work and the spirituality that lifts us up.
If we do, we will bring that sense of balance and wholeness to our lives.
---
Shuly Rubin Schwartz is chancellor and the Irving Lehrman Research Professor of American Jewish History at the Jewish Theological Seminary.