Silver Linings and Humor in Helen Epstein's Cancer Memoir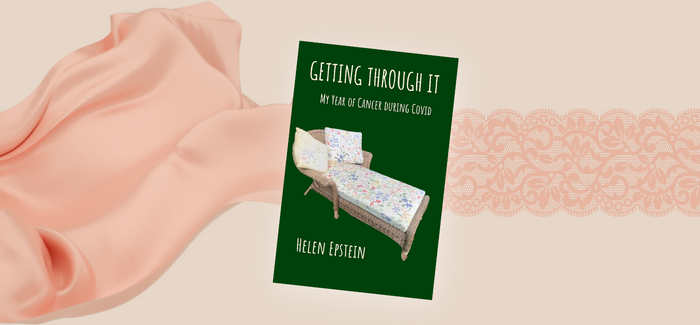 Not all cancer memoirs have happy endings, but writer Helen Epstein's new one is full of hope and even humor. Epstein writes powerfully and intimately in Getting Through It: My Year of Cancer During Covid about her experience of being diagnosed with endometrial cancer—among the most common gynecological cancers—at the beginning of the pandemic, when fear and uncertainty were spiraling.
Epstein, 74, lives with her husband in Lexington, Mass., and has two sons and two grandchildren. She is the author of 10 previous nonfiction titles, including the groundbreaking Children of the Holocaust, the first work to be published about the intergenerational transmission of trauma. In October, she will be opening an exhibit at the Terezin Memorial in the Czech Republic that she curated about her father, Kurt Epstein, who was a Czechoslovakian army reserve officer, Olympic water polo player and Holocaust survivor.
Getting Through It, the author says, might be her most important book, since she believes that it can save women's lives by encouraging them to go to the doctor at early stages of endometrial cancer. This interview had been edited for brevity and clarity.
In many of your books, you write about survivors. In what ways does Getting Through It connect with your previous writings?
Since the 1970s, when I wrote Children of the Holocaust, I've been writing in one way or another about survivors. I'm the daughter of two Czech Jews who survived the war, returned to their homes, fled the Communists, became immigrants in New York City and rebuilt their family. My parents' life strategies—reliance on clear thinking, relationships, grit and hope—helped me during my cancer treatment. When I was so weak and I could not sit up, I thought: "My mother almost died in Bergen-Belsen and didn't. I'll get through this."
What was the impact of the pandemic on your experience?
Getting treatment in 2020—tests, biopsy, surgery, chemo, radiation, follow-up—was terrifying because it involved so much personal interaction when there was no vaccine, no treatment and hospitals did not admit significant others. I went into all my appointments alone, and despite the precautions, I was afraid of getting sick every time. The virus was such an unknown that it dwarfed my cancer, which at least had an established treatment protocol.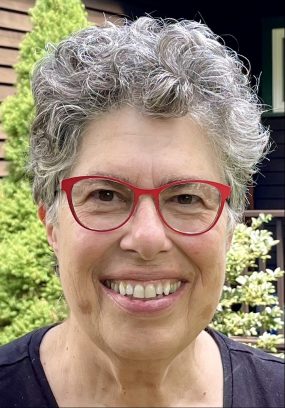 How important is attitude in the healing journey—your own attitude as well as those of your loved ones and medical professionals?
Very important. First, like CNN broadcaster Christiane Amanpour, I decided to go public with my diagnosis because gynecological cancer is silent (does not show itself with clear symptoms) and because there continues to be a shame about these types of cancer. My attitude was: This is not a personal tragedy but a collective experience. My journalistic training also influenced my attitude. I'm accustomed to asking questions and obtaining answers.
What advances have been made in the treatment of endometrial cancer?
Unfortunately, there is nothing women can do to prevent endometrial cancer. But there have been improvements in treatment, which is now much shorter and less difficult than in previous years. You may detect it earlier by paying attention to changes in your pelvic area and abdomen, and insisting on routine pelvic ultrasounds. Don't ever ignore a telling symptom like spotting (blood on your underwear), especially post-menopause. Never cancel your diagnostic exams—especially not annual physicals. Many women did that during Covid.
You have been declared cancer-free. How are you feeling these days?
Pretty good! I tire more easily than I used to and I have some neuropathy in my toes from the chemo. But I will be 75 in November, and I figure that's not too bad. I think the silver lining of cancer is that I had to slow down, keep quiet and to triage people and things in a way that I did not before. I don't stress about most things now and I've developed a better sense of humor. I learned a lot from cancer.
---
Sandee Brawarsky is an award-winning journalist, editor and author of several books, most recently of 212 Views of Central Park: Experiencing New York City's Jewel From Every Angle.