Ukrainians and Russians Find Refuge in Israel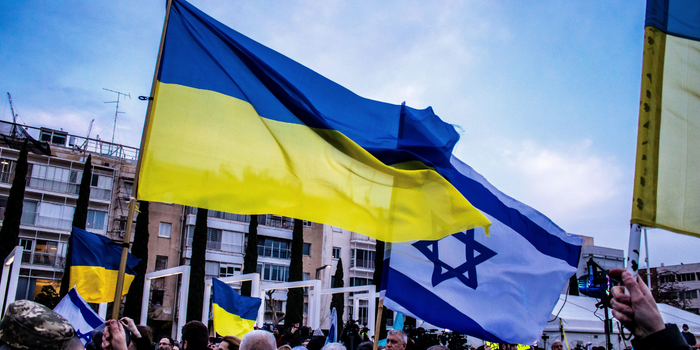 Anna Polisuchenko, a university professor and broadcast journalist at STB, Ukraine's largest television network, had been hearing talk of a pending Russian military strike against her country for weeks. But she had dismissed the rumors as little more than diplomatic posturing.
That suddenly changed on February 24, 2022, as Polisuchenko was getting ready for work at the television station in central Kyiv. She opened the Telegram messaging app on her phone, and it lit up with frantic messages from her daughter, Angelina, who was in Israel on a Jewish Agency for Israel-sponsored study program.
"Mom! Mom! Mom! Answer me. You are being bombed!" texted the worried 17-year-old. The war had begun. At 4:50 a.m. the next morning, the deafening roar of an explosion startled Polisuchenko; a rocket had obliterated the building across the street. Grabbing her 76-year-old mother and some snacks, she woke up two blind, elderly neighbors and guided them all down 12 flights of stairs in the darkness to the underground parking lot of a nearby supermarket, where 1,000 people had already taken refuge.
After shivering for a week in that vast subterranean shelter, Polisuchenko managed to board a train for an 11-hour trip to the relative safety of Lviv, in western Ukraine. She had begged her mother to come with her, but she had refused.
From Lviv, she took a bus over the border to Poland, and in mid-March—following the approval of her documents by the Israeli Consulate in Warsaw—Polisuchenko flew to the Jewish state and received citizenship upon arrival at Ben Gurion Airport.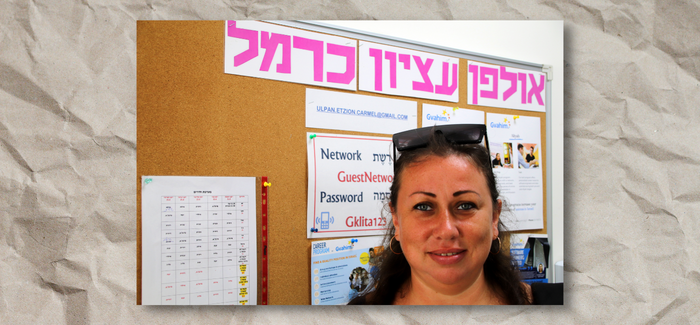 For the next five months, she spent five hours a day, five days a week in an intensive Hebrew course at Haifa's Ulpan Etzion Carmel. Half of her 20 classmates were fellow Ukrainians. Today, her daughter is studying at the Hebrew University in Jerusalem while Polisuchenko gives lectures remotely to her students at Kyiv National University of Culture and Arts.
She recently signed a contract with the municipality of Haifa to shoot informational and educational videos and is looking for a full-time job. So far, the work is "very minimal," she said, "but gradually, everything will get better."
---
READ MORE: At This Youth Aliyah Village, 'We Are All One Family'
---
Also in late February, Reuven Stamov, rabbi of five Masorti, or Conservative, congregations in Ukraine—in Kyiv, Odessa, Kharkiv, Chernivtsi and Dnipro—was preparing to host a Jewish educational seminar in his native Kharkiv.
But after hearing reports of Russian troops massing at the Ukrainian border—only 20 miles to the north—he moved the event to Chernivtsi, a city in southwestern Ukraine, far from any potential Kremlin threat.
"My husband understood that war was very close," said the rabbi's wife, Michal, recounting from the couple's current home in Ashdod how she and her husband and their three daughters had packed for a three-day seminar at Chernivtsi's Magnat Cinema Hotel. They never imagined, she said, that cluster bombs and missiles would soon devastate their beloved city of Kharkiv.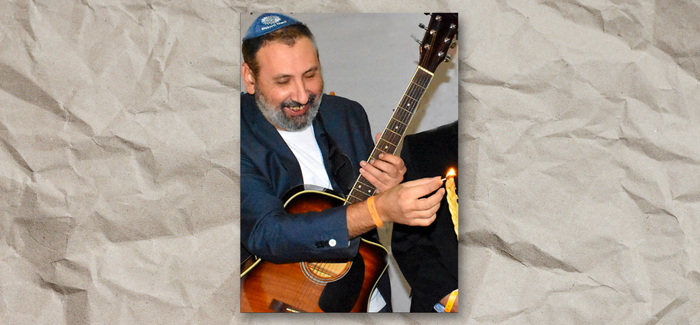 On March 7, the Stamovs led some 100 Ukrainian Jews who had assembled in Chernivtsi across the border to Romania for resettlement in Germany and Israel; most of those who fled to Germany have established residence in Berlin.
Since then, the rabbi, one of few in Ukraine affiliated with the Conservative movement, has held monthly get-togethers for his congregants in Israel. He also holds Kabbalat Shabbat services every Friday via Zoom with the 40 or so families who remain in Ukraine.
"Very few of our people are left there," said the rabbi, who briefly returned to Ukraine to conduct Rosh Hashanah and Yom Kippur services in Kyiv.
"We all have post-trauma syndrome," Michal Stamov said. "We really miss the communal life we had in Ukraine. And when we hear about the horrible things that have happened in places like Mariupol, we feel our world is broken."
Polisuchenko and the Stamovs are among more than 40,000 citizens of Ukraine and Russia—and, to a lesser extent, Belarus—who have fled to Israel since Russian President Vladimir Putin's invasion of his country's southern neighbor, sparking bloodshed on a scale Europe hasn't seen since World War II.
Many of the newcomers, whether they arrived as immigrants under the Law of Return or with tourist visas taking temporary refuge, are traumatized by their experiences. Some came to Israel because they already had relatives or friends there; others were seeking to take advantage of an unknown but safe refuge. A number of those interviewed for this article were reluctant to talk about their current lives in Israel or—given the uncertainty of the war's trajectory—their plans for the future.
Olga Kartashova has heard dozens of these tragic stories first-hand.
The founder of Haifa's all-volunteer Refugee Assistance Center, Kartashova started helping new arrivals fleeing the war soon after they began landing in Israel.
"Only a few weeks into the war, we saw that more and more people were showing up here in Haifa, but they weren't really receiving much support and didn't know where to go, especially those who arrived as so-called tourists," Kartashova said, as she showed this reporter around the center's two-story headquarters on Derech Ha'atzmaut, one of the busiest boulevards in Haifa. The city has become home to one of the largest concentrations of Russian-speaking newcomers in Israel.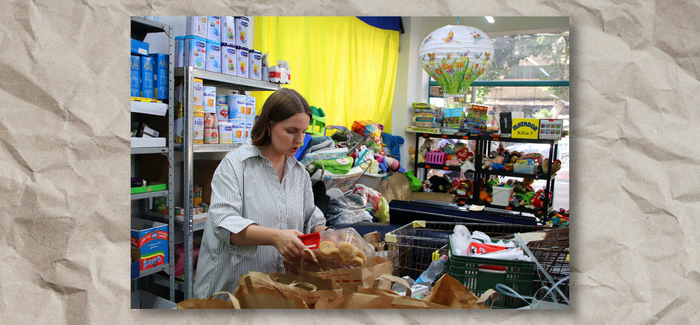 Housed in a building that belongs to the Carmelite Order of the Catholic Church, the center looks more like a thrift store than a refugee assistance agency. Powdered milk, baby formula, jeans, T-shirts, winter coats, shoes, electrical appliances, kitchen utensils, toys, books, puzzles and other donated items cram its floor-to-ceiling shelves.
Boxes are labeled in Hebrew and Russian, while a huge blue-and-yellow Ukrainian flag hanging from a wall opposite Kartashova's desk leaves no doubt as to the leanings of those who staff this place, even though Kartashova herself is half-Russian, half-Ukrainian. The 34-year-old, who was born and raised in Kaliningrad, on Russia's Baltic coast, is a doctoral candidate in Holocaust studies at New York University. She began her studies in the United States and has continued them remotely from Israel during the Covid-19 pandemic.
These days, she and 40 or so fellow Russian and Ukrainian volunteers as well as one Arab spend their time sorting through donations of food, clothing and medicines, deciding how best to disseminate them. Open three afternoons a week, the center also provides legal consulting, job-placement assistance, family picnics, city tours and workshops at no cost.
"I'm sure we're making a difference," Kartashova said. "What we do is unique, in that we offer not only food and clothing but also information and moral support. Not many organizations are providing the kind of systematic help that we do without any sort of institutional backing."
Most of the more than 2,500 individuals who have used the center's services are women, children and the elderly. Ukrainian men of military age are still unable to leave the country; the only exceptions are fathers with three or more children, or cases where a family member is disabled and must be cared for, or if the man claims citizenship of another country.
Besides Haifa, the newest arrivals are settling mainly in cities with existing Russian-speaking communities such as Netanya, Bat Yam, Ashkelon, Jerusalem and Beersheva, while they tend to avoid Tel Aviv because of its extremely high cost of living. Most Ukrainians speak Russian.
Perhaps ironically, while Russia's invasion of Ukraine led to a sharp increase in immigration to Israel from the country under attack, there has been an even greater surge in aliyah from Russia. Global sanctions have devastated the Russian economy and made daily life hard for average citizens, regardless of their views toward Putin or the war.
According to the Jewish Agency for Israel, 23,691 Russians settled in Israel during the first eight months of 2022, a 420 percent increase over the same period last year. In addition, 13,321 Ukrainians made aliyah between January and August 2022, a 555 percent jump compared to the same period in 2021.
During the same period, 1,320 immigrants arrived from Belarus, whose authoritarian president, Alexander Lukashenko, is assisting Putin in his destruction of Ukraine.
All told, immigrants from ex-Soviet republics comprised 84 percent of all new arrivals to the Jewish state during the first eight months of 2022. But as Ukraine's military takes back previously seized territory and conditions continue to deteriorate in Russia, aliyah figures could change dramatically.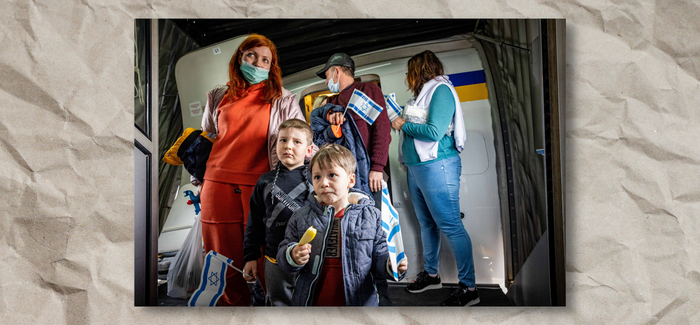 An emergency plan approved by Israel's Ministry of Aliyah and Integration and the Ministry of Finance in September calls for immediately allocating the equivalent of $25 million for housing, job assistance, healthcare and education to handle an expected surge of immigration from Russia.
Under the plan, according to The Jerusalem Post, until an individual's eligibility under the Law of Return is clarified, he or she will receive the same rights all immigrants are given, including an absorption package and living allowance. The 1953 law allows anyone with at least one Jewish grandparent to immigrate to Israel, along with his or her non-Jewish spouse.
Israeli policy toward Ukrainians fleeing the bloodshed in their country has evolved since the war began. In early March, Interior Minister Ayelet Shaked capped the number of temporary visas for new Ukrainian refugees who didn't qualify under the Law of Return at 5,000. The move sparked bitter criticism from the Ukrainian government and was eventually overturned by Israel's Supreme Court.
Before the war, as many as 200,000 Jews and people of Jewish heritage lived in Ukraine, according to Michael Brodsky, Israel's ambassador in Kyiv. Today, Ukrainians constitute the largest group of olim in Israel, combining those who have fled since February along with the many Ukrainian Jews who came before them, mostly during the vast Soviet emigration of the early 1990s.
"There's definitely a strong interest from Jews in Ukraine to make aliyah," the Russian-born diplomat said by phone from Kyiv. "Once the war is over, the number will jump" as the men will be able to leave Ukraine.
Yet just because a new immigrant is eligible for aliyah under the Law of Return doesn't mean the authorities will recognize him or her as Jewish. In fact, the vast majority—exactly how many isn't known—of recent arrivals from Ukraine and Russia are not considered Jews in Israel because they weren't born to Jewish mothers.
Mariya Makarova, 40, lives in Netanya with her two children, 12-year-old Vladislav and 10-year-old Barbara. Originally from Luhansk in eastern Ukraine, Makarova—an economist who had worked as a sales analyst for a private company—and her husband, Oleg, a materials engineer, fled to Kharkiv in 2014 after Russian troops invaded the Donbas region.
"We were happy in Kharkiv. We had nice jobs," said Makarova, proudly wearing a yellow summer dress with traditional embroidery made by Nenka, a Ukrainian dress company. "But when the war started, we were very afraid for our children. Every day, bombs were falling. We arrived in Lviv, and we decided I would come here with our children."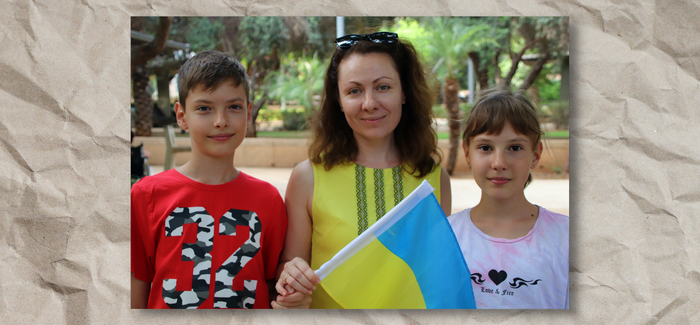 When they arrived in Israel as olim on March 21, Makarova and her kids spent their first two weeks at Jerusalem's Prima Park Hotel; their stay was paid for by the Jewish Agency. Her kids are so traumatized by their experiences, she said, that she can't leave them alone at night, even briefly, due to recurring nightmares.
"I'm studying Hebrew now because it's necessary, and I'm looking for a job," she said.
As a new immigrant, Makarova received a monthly government subsidy of about $1,480 for six months, plus a monthly rent credit of about $860. While she's at ulpan, her children attend the local school, participate in athletics programs and—like kids everywhere—play games on their phones.
She speaks to her husband, now in the western Ukrainian city of Rivne, every day using Telegram or Viber. For the moment, she said, he is safe and has not been drafted into the military.
Yet even at her ulpan in Netanya, echoes of the war are never far away. More than once, Makarova has overheard her pro-Putin, Russian Jewish classmates ridicule Ukrainian President Volodymyr Zelensky—who is Jewish—demanding to know why Zelensky hadn't been killed yet.
It's unclear how widespread such attitudes are—or the degree to which friction exists between pro-Putin Russians and Ukrainians. According to one recent poll cited by Israel's i24 News channel—conducted in late August among 4,712 Israelis just as the war was nearing the six-month mark—37 percent of newly arrived Russian immigrants see Russia as "an enemy of Israel," compared to 61 percent of new Ukrainian arrivals. Likewise, 58 percent of Russian immigrants have a negative opinion of Russia itself, compared to 76 percent of Ukrainians.
Of the overall Israeli population, 49 percent of those surveyed called Russia an enemy of Israel, while 42 percent consider Russia "neither a friend nor an enemy" and only 6 percent view Russia as "a friend of Israel."
Kartashova, whose Haifa nonprofit helps newcomers from Ukraine, said hostilities between Ukrainian and Russian Jews in Israel are relatively rare.
"I haven't heard about any such encounters. There was a pro-Russian rally a few months ago, but the police made sure that no one got in fights with pro-Ukrainians," she said. But, she added, "there are lots of nasty comments on Facebook [against Ukraine and specifically Zelensky] by Russian-speaking Israelis"—many of whom view Putin as the best protector of Jews that Russia ever had.
While many of the new arrivals say they have no idea if they intend to stay in Israel, Valeriia Kholodova has no doubt that she will.
Born and raised in Donetsk, also in the eastern Donbas region, she served as director of the local Hillel until she was forced to relocate to Kyiv after the Russians militarily occupied her city in 2014.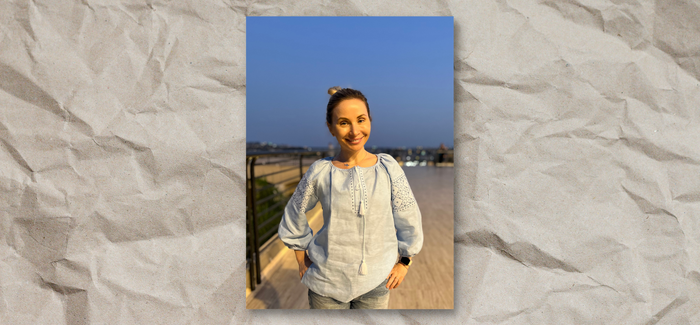 Eight years later, when bombs and rockets once again threatened to upend her life, Kholodova, who is also a ballet teacher and student of Jewish culture, decided once again to move—this time to Israel.
Now a resident of Bat Yam—a coastal city south of Tel Aviv where signs in Russian have long been almost as common as those in Hebrew—Kholodova still works for Hillel, but now remotely, as a program director for Ukraine, Moldova, Georgia, Belarus and Azerbaijan. In these countries, Hillel's programming for young people is community-based rather than located at a particular university.
"Two months before the war, I decided to convert to Judaism. I had thought about it for a long time—more than three years—because all my life I had worked and lived in the Jewish world," said Kholodova, who is now pursuing her dream in Israel. "A lot of my friends are Jewish, so for me it's a natural process."
There are reports of some Ukrainians—as many as half—who had found refuge in Israel returning to Ukraine. Yevgeniy Shyder is among those who have made that return trip before, but now he's back in Israel.
Shyder, an IT project manager for a Ukrainian outsourcing company, and his wife, Zhenya, spent three years in Ashdod and Petah Tikvah, from 2015 to 2018. But Israel's high cost of living combined with difficulties learning Hebrew and finding a job that paid well led them to return to Ukraine.
Along with their two children, 6-year-old Shmuel and 2-year-old Ida, the Shyders lived in an apartment in Kyiv, very close to the United States Embassy as well as a Ukrainian army base that later turned out to be a target for advancing Russian forces.
Shyder painted a scene of desperation one recent afternoon at the family's apartment in Netanya's Kiryat Nordau district, as his wife served coffee, dates and warm strawberry cake.
"The first day of the war, I woke up, turned on the TV and saw that Russian forces were only 700 meters from our apartment building," Shyder recalled as he pet the family dog, a white Scottish terrier named Milka. "The teacher texted us saying not to bring the kids to kindergarten. I saw the traffic jams going out of Kyiv and understood that I couldn't take my family. I had no car."
Trains were out of the question, too, especially with children, so Shyder sent his family to a nearby bomb shelter while he figured out what to do. As it turned out, his IT company had hired buses for employees and their immediate family members to travel to Lviv. He immediately reserved places on the first bus, which left four hours later.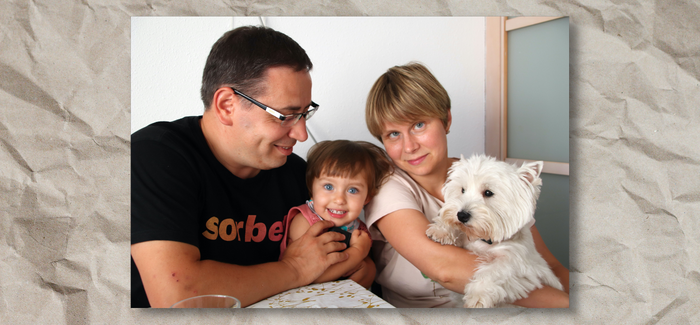 At Ukraine's border with Poland, Shyder faced a tense moment. As a Ukrainian citizen between the ages of 18 and 60, he wouldn't be allowed to leave the country. So Shyder showed his Israeli passport and was immediately waved through. Within a few days, the family arrived at Ben Gurion Airport and began their new lives in the Jewish state.
"I felt guilty about that, but as one of my friends told me, 'Your job is your family. That's the most important thing,' " he said. "And from another point of view, I continue working and donating to the Ukrainian army. I'm a project engineer with an American company, and since May, I've hired more than 20 people in Ukraine, so this is a sort of compensation."
This time around, he said, they are planning to stay. "We were happier in Kyiv and the level of education in Ukraine was higher," Shyder said of his home city. "But our children are safe here. They're learning Hebrew, so it's OK."
For many of these new immigrants, getting out of Ukraine is only part of the ordeal. A bigger one is getting a decent-paying job in Israel, one of the world's most expensive places to live.
That's where Gvahim comes in. A nonprofit organization based in Ra'anana, just north of Tel Aviv, Gvahim has been helping new immigrants find jobs for 16 years—particularly in the high-tech sector, for which olim from the former Soviet Union are especially well-suited, given their traditionally high technological literacy and familiarity with computer programming and software development. The charity boasts more than 6,000 alumni, a network of 1,000-plus Israeli companies, 500-plus mentors and a 90 percent job placement success rate.
Juan Taifeld, Gvahim's Mexican-born CEO, said that soon after the war began, the nonprofit immediately went into overdrive, hiring two Russian-speaking recruiters to identify qualified applicants—all of whom are fluent in Russian—and field phone calls from employers willing to hire these latest arrivals. The immediate goal: secure jobs for 300 olim, helping to integrate them into Israeli society.
"For the first time, we launched a pilot program for Russian-speaking olim," he said. "The tools we're giving them are essentially the soft skills: how to find a proper job, how to write a CV, how to do a LinkedIn profile. In Israel, it's very important to know how to do a pitch. We also offer personalized human-resource consultations in Russian."
Taifeld waived the $180 fee that participants typically pay for Gvahim's programs. "Those people need our help," he said, adding that Gvahim has also begun an online ulpan for Russian-speaking immigrants to learn "business" English. "Lots of organizations will be here for the short term, but I want to be here long after nobody's talking about the war anymore."
That day cannot come soon enough for Makarova, the economist now living in Netanya, who recently signed up with Gvahim and is looking for a job.
"First, I want the war to end, and I'll think about this later," she said when asked if she'd like to remain in Israel permanently. "It's a difficult question. I'm afraid for my kids. If we didn't have children, I would have stayed in Ukraine with my husband and not come to Israel. I'm Ukrainian and I can live anywhere. But I love my kids very much, and their future is my future."
---
Larry Luxner, a Tel Aviv-based freelance journalist, is news editor of The Washington Diplomat. He also writes for the Jewish Telegraphic Agency, Times of Israel and Rare Disease Advisor.