Shelley Greenspan: White House Bridge to U.S. Jewry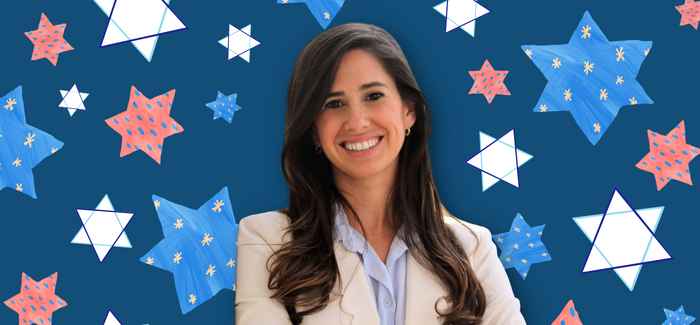 When Shelley Greenspan was appointed over the summer as the new White House Liaison to the American Jewish community, she found "more than her dream job," combining her passion for public service and Jewish life. A self-described "proud Zionist" who has been to Israel around 15 times, the 32-year-old Miami Beach native is no stranger to the alphabet soup of American Jewry. She has worked professionally at the American Israel Public Affairs Committee and has served on the boards of the Anti-Defamation League, Jewish Women International and the Jewish National Fund.
The granddaughter of Holocaust survivors, Greenspan has been politically active, working on Hillary Clinton's presidential campaign in 2016 and helping lead Jewish Women for Joe during Biden's 2020 presidential campaign. In addition to her liaison role, she is simultaneously retaining her position as policy advisor for partnerships and global engagement at the National Security Council.
We spoke one week before her September wedding to Reuben Smith-Vaughan, director of public policy at Amazon (she had just returned from her wedding makeup and hair trial). For our Zoom call, the Hadassah life member and Young Judaea year-course alumna donned her Hadassah pin—a golden lion nestled between the words "Hadassah" and "Young Judaea"—that once belonged to her grandmother.
To what extent has your Jewish background influenced your career path?
I went to a Reform synagogue, a Conservative summer camp and an Orthodox day school. So from a very young age, I learned to embrace the diversity in our community. As I got older, the more I connected with my own Jewish identity, I fell in love with public service. The more I leaned into my own Jewish identity and my own personal practice, the more I knew that a career in public service went hand in hand with the values in our tradition.
How would you describe your role as liaison to the Jewish community?
I serve as the administration's voice to the community, and I'm also tasked with gathering consensus from the community on issues that we care about—which isn't always the easiest—for the benefit of White House policymakers. I want to ensure that diverse voices are being heard, not just the traditional voices that are the loudest, and that their concerns are turned into action.
What are the key issues that American Jews are most concerned about these days?
I think of it in the reverse: What are the key issues for the administration? And also making sure we have relationships within the Jewish community, which is so involved in domestic politics and foreign policy, everything from the availability of kosher baby formula to reproductive rights to antisemitism.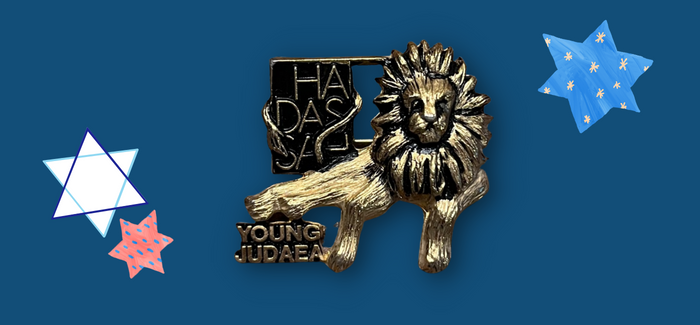 Can you give a few examples of what the administration is doing to combat antisemitism?
Confirmed by the Senate in March, Deborah Lipstadt is the first United States official vested with the rank of ambassador for combating antisemitism. I work very closely with her office. Also, on September 15, we hosted the United We Stand Summit, which focused on countering violent extremism and hate-fueled violence, including antisemitism. The administration is committed to standing up to antisemitism whenever and wherever it exists. The president and vice president know that attacks against the Jewish community is a strike against the soul of our nation and the values we stand for.
What about Iran? There is deep concern among many Jews about what reviving the nuclear agreement would mean for Israel.
My job is making sure our community is being updated and that people's concerns are being relayed to administration officials. We recently set up a briefing with Rob Malley, the special envoy for Iran at the State Department, with about 30 Jewish leaders, to ask their questions and voice their opinions. There are times when the Jewish community might disagree with the administration on a certain policy – and there are times when Jews in the community might disagree with each other. Regardless, I am committed to maintaining a two-way dialogue between this administration and the Jewish community. That's how I am defining success.
The American Jewish world is far from monolithic. How do you navigate those internal politics?
I really am trying to be strategic in the ways in which we either set up a roundtable or invite folks to a briefing. We aren't just trying to build relationships with Jewish Democrats. We want to hear from all American Jews, and that includes Jewish Republicans. It's also about empowering women and minorities within the Jewish community, including Jews of Color, who maybe in the past haven't gotten a seat at the table. There is no playbook as to how to best navigate those dynamics. I want to be proactive, reaching out to those beyond the traditional stakeholders in the organized Jewish community and listening to their voices.
I've also made it a point to start doing more outreach to students. They're such an untapped source of inspiration, and I want them to know that you don't have to sacrifice your identity to be successful in public service.
Some say one of your most important roles is determining who's invited to the White House Hanukkah party. Any truth there?
We all joke about the Hanukkah invites, but I think it's really something to celebrate the fact that this means so much and that it has come to be a tradition in the White House. [It began with President George W. Bush in 2001.] This year, we will be koshering the kitchen in the White House yet again for a Hanukkah celebration for so many leaders—that's never something you want to take for granted.
OK, but really, how do you figure out who's in and who's out?
Honestly, I haven't started that yet, but I will let you know once I find out, and if you have any tips to share with me, that would be much appreciated.
---
Lisa Hostein is the executive editor of Hadassah Magazine.