Maayan Hoffman: Hadassah On Call's New Podcast Host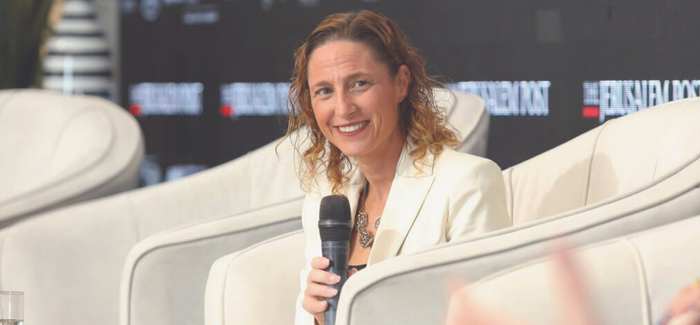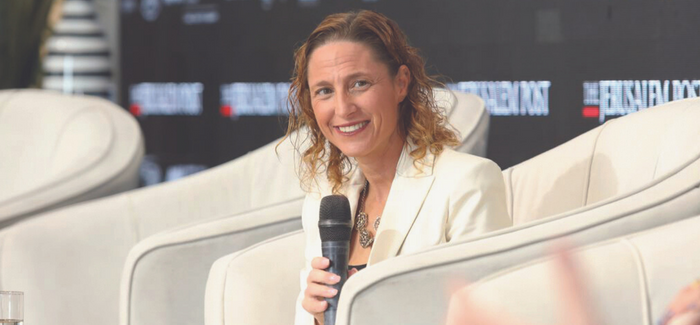 When Israeli-American journalist Maayan Hoffman leaves her home in Jerusalem for her daily jog, she feels that with each step, she is running through Jewish history. "I brought my children to Israel because it is our Jewish home," said Hoffman, who made aliyah with her son and three daughters in 2015.
Born in Kansas City, Kan., Hoffman graduated from Washington University in St. Louis and first came to Israel in her 20s, after a short stint as managing editor of the Kansas City Jewish Chronicle. She received a master's degree in Jewish civilizations from Hebrew University and returned to the United States in 2005, eventually moving to Baltimore and becoming editor-in-chief of the Baltimore Jewish Times—but, she said, "I never stopped hoping to move back to Israel."
While history, heritage and family may have inspired her return to the Jewish state, the 44-year-old veteran reporter's professional life has lately revolved around Israel as well, and specifically the areas of innovation and health care.
It is that interest and expertise she is bringing to her role as the new host of Hadassah On Call: New Frontiers in Medicine, the monthly health and medicine podcast that features interviews with Hadassah Medical Organization physicians, researchers and nurses at the cutting edge of health care.
"As a health and innovation reporter," said the third-generation Hadassah life member, "I feel lucky to tell the stories of how Israeli ingenuity is helping to make the world a better place."
This interview has been edited for brevity and clarity.
What are you looking to bring to the Hadassah On Call podcast?
I'm passionate about Hadassah. My two post-bat mitzvah daughters are fourth-generation life members, and I truly feel that Hadassah, and especially its medical organization, make a difference in the world. Second, I have a very solid background and wide-ranging experience in both online and health care reporting. I spent two years exhaustively covering the Covid pandemic for The Jerusalem Post, work that took me into Hadassah's wards. I currently report for Health Policy Watch, a Geneva-based website, on world health trends and policy challenges.
I also ran The Jerusalem Post's health podcast (discontinued when I left), and I'm a former head of strategy for The Jerusalem Post Group (which includes the internet portal Walla! and Hebrew daily Maariv). I remain its head of conference planning for in-person and online events—although as an independent contractor through my own communications company.
---
READ MORE:
Hadassah Has Israel's Highest-Volume Cornea Clinic
---
You began hosting Hadassah On Call in September with an episode on monkeypox that featured an interview with infectious disease expert Dr. Allon Moses. Going forward, what changes might you make to the podcast?
I'm very aware that I've come to something very good, and that any changes must be for the better.
One major difference will be that I'm physically in Jerusalem, whereas previously the podcast was created remotely. Being here, I can be face-to-face inside the medical center, making the episodes both more personal and more timely (and it will now include video as well as audio interviews). And I'll be adding Jerusalem snippets—sharing stories from my neighborhood and my kids' schools, local festivals, exhibitions, exciting restaurants and happenings.
Can you share the story of your return to Israel and remarriage seven years ago?
After my divorce in 2014, I started planning on bringing my four young children to Israel for the Jewish education and social circle I wanted for them. Around this time, I reconnected with longtime colleague and friend Gil Hoffman, then-Jerusalem Post political correspondent, who was also divorced with children. I'd first met Gil when we were reporters in Israel nearly 20 years before. Our friendship quickly became personal, and when his two children gave me a card reading: "Please marry my Daddy," that's what I did! We married in December 2015.
---
Wendy Elliman is a British-born science writer who has lived in Israel for more than four decades.