'The Fabelmans' Shows a Young Steven Spielberg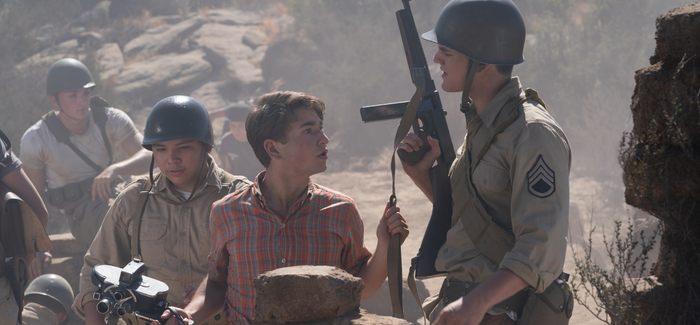 "I just love the discovery process so much. It was such a passion for me to make a movie and send the film away to a lab somewhere and wait at the mailbox every day for the processed film to come back. Weeks later, I'd get the film and race to the projector, and I'd show it against the white wall. I was passionate about it."
Steven Spielberg told me that years ago in an interview tied to the release of Schindler's List. His quote came to mind now, almost three decades later, with the theatrical release of a semiautobiographical film based on the famed director's childhood and adolescence. The Fabelmans, directed by Spielberg and with a screenplay cowritten with Tony Kushner, is a film created with the same joy and passion as the 8-millimeter films of Spielberg's childhood—and it is as great a masterpiece as any of his previous films.
Anyone who's followed the 75-year-old's acclaimed career is familiar with the film's basic plot. Living in New Jersey, a young Sammy Fabelman (played as a young boy by Mateo Zoryon Francis-DeFord, and as a teenager by Gabriel LaBelle) becomes entranced with filmmaking after his parents take him to his first movie—Cecil B. DeMille's The Greatest Show on Earth. Sammy's early efforts at making movies are derivative (Gunsmog), but become increasingly sophisticated. His father, however, hopes it's just a hobby that Sammy will outgrow.
It is Sammy's commitment to movie making, despite problems at home, including his parent's divorce and the distraction of raging hormones alongside antisemitic bullying at school, that is at the center of the film.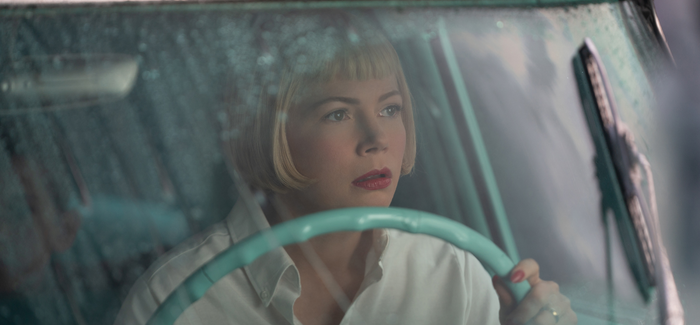 A large measure of what makes the coming-of-age story work is the excellent cast. Michelle Williams plays Sammy's mom, Mitzi, a woman who gave up a career as a concert pianist to become a traditional mid-20th-century housewife. Her frustration at her role of homemaker is palpable.
Tom Dano is perfect as Burt, Sammy's buttoned-down dad. A genuinely decent and brilliant electrical engineer, Burt's career keeps the family on the move, from New Jersey to Arizona and, eventually, California. He is so focused on work that he doesn't recognize his son's commitment and talent—or his wife's dalliances.
But it's Judd Hirsch who steals the show as Sammy's crazy great uncle, Boris, a silent-film actor. It's just a cameo. He sweeps in and out like a tornado, painfully pinching Sammy's cheek to let him know that pursuing a creative life can hurt: "Art will give you crowns in heaven and laurels on Earth, but also," he tells the boy, "it will tear your heart out."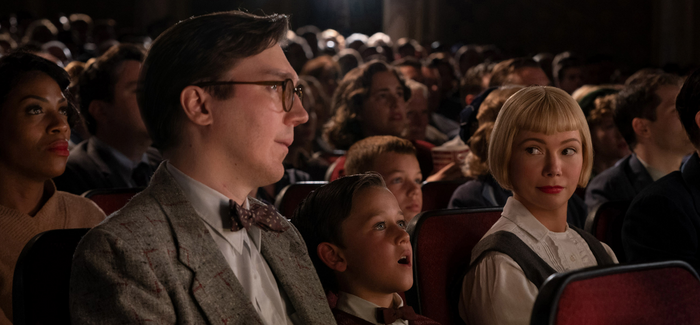 Special mention must be made of Tony Kushner, the Pulitzer Prize-winning playwright. Together with Spielberg, a frequent collaborator, he has been working on this project for 16 years. My guess is that it was Kushner who kept it on track and prevented it from becoming too self-indulgent. If nothing else, their close relationship—the two partnered previously on Munich, Lincoln and West Side Story—may have allowed Spielberg, who has said in interviews that "every one of his movies is a personal movie," to unpack even more baggage to a friend.
The result is a perfect cinematic experience—entertaining, inspirational, heimish, meaningful and emotionally honest. And it's true to Spielberg's positive ethos: In the retelling of his life story, even the antisemitic bully is painted in shades of gray.
---
Curt Schleier, a freelance writer, teaches business writing to corporate executives.