This App Traces 500 Years of Cuban Jewish History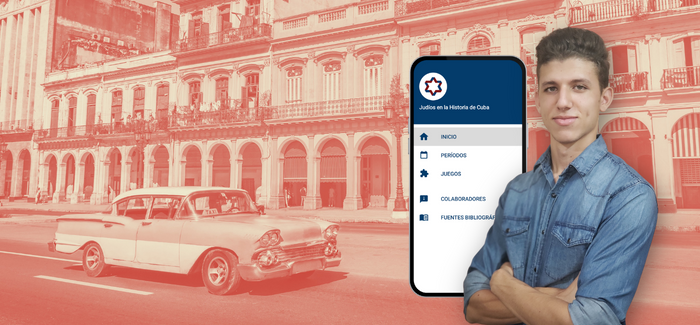 Engineering student Abel Hernàndez Eskenazi is committed to using his technological knowhow to promote the rich Jewish heritage of his native Cuba. A fourth-year student at the Universidad Tecnológica de La Habana, the 22-year-old Eskenazi has developed an app that traces the 500-year history of the island's Jews, a community that peaked in the 1920s at around 24,000 and now numbers between 500 and 1,000.
"I believe I am very fortunate to belong to a community that has never allowed the flame of Judaism" to be extinguished, he said. "Since the Covid-19 pandemic, the economic crisis has worsened, which has also affected the Jewish institutions of Cuban Jews.
"My hope now," he added, referring to his app, Judíos en la Historia de Cuba, "is that the Cuban Jewish community will be more connected to its history."
The app—whose name in English is History of the Jews in Cuba—is the culmination of Eskenazi's participation in the 2021-2022 Lauder Fellowship, which is an international student network sponsored by the World Jewish Congress. As part of the program, fellows must create and implement an initiative that uniquely benefits their home communities.
With the help of several university friends, Eskenazi developed the free Spanish-language app, available through Google Play, that traces Cuban Jewish history as well as Jewish contributions to the island's culture, science, politics and economy. Cuban Jewish history scholar Fidel Babani León helped source content for the app, which features interactive games and a quiz to test your knowledge.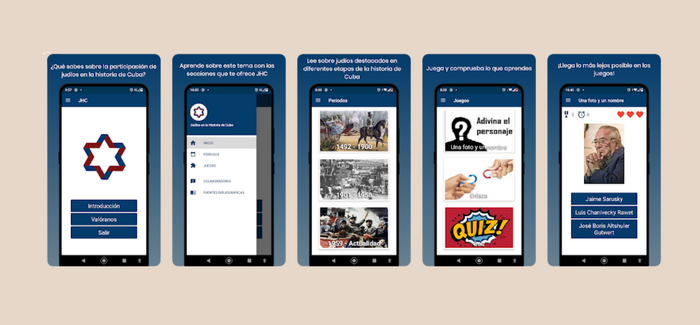 For instance, did you know that Luis De Torres, a crypto-Jew born Yosef ben HaLevi HaIvri, is thought to have been one of the first Europeans to explore Cuba, in 1492? De Torres arrived with Christopher Columbus, whom he served as Arabic and Hebrew translator for the voyage Columbus thought would be a shortcut to Asia.
The app has been downloaded more than 500 times—or, as Eskenazi joked, "five times more than the enrollment of students [in] the Jewish Sunday school in Havana." That is encouraging proof, he believes, that non-Jewish Cubans are downloading the app in an attempt to learn about their Jewish neighbors.
Eskenazi hopes his app will inspire pride among Jewish Cubans in their heritage and prompt those who are not affiliated to engage with Jewish institutions—including Cuba's three synagogues as well as a Jewish community center—to ensure that the community endures.
---
Elaine Ellis