Mesmerizing Portrayal of Miep Gies in 'A Small Light'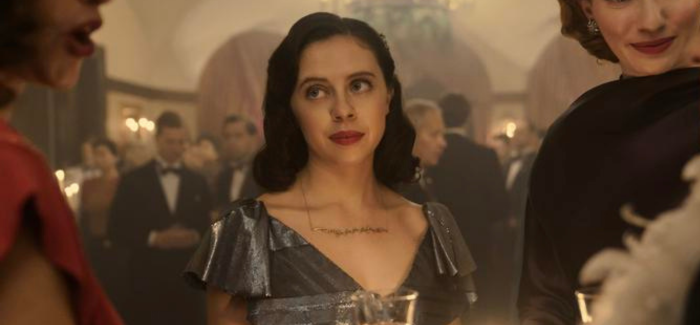 When I first looked into NatGeo's new limited series, A Small Light, the main character's name, Miep Gies, sounded familiar, but I couldn't quite place it.
Shame on me. Gies had an integral role in hiding Anne Frank's family as well as several other Jews for two years during the Nazi occupation of Amsterdam. She also retrieved and safeguarded Anne's diary after the family was arrested. I should have known her name, but I soon learned that I was not alone in my ignorance.
"I'd read the diary years ago in school, so I knew about Anne Frank," said British actress Bel Powley in an interview with Hadassah Magazine. But, she added, "I didn't know anything about Miep Gies."
Powley plays Gies in the brilliant docudrama A Small Light. The eight-episode series is based on the brave Dutch woman's attempts to help the Frank family, and Powley gives a virtuoso performance.
Premiering on May 1 on NatGeo and available to stream on Hulu and Disney+, the show depicts a young Gies as a frivolous party girl, drinking and carousing nightly. She lands an office job working for Otto Frank, the family patriarch (played by an unrecognizable Liev Schreiber), who heads the Dutch branch of a German spice manufacturing and distribution company. She eventually becomes close to his entire family.
When the Franks' attempt to immigrate to America fails—Otto Frank had a sponsor, but the United States counsel refused to issue visas—he asks Gies to hide him: "You need to take time to think it through," he tells her in one scene.
"No," she replies. "No, I don't."
As has been well documented by his younger daughter's famous diary and in plays, movies and books, the Frank family hides in the attic of one of the company's buildings, which Anne dubs "the Secret Annex."
Less well known is how great a struggle this was for the 20-something, newly married Gies. The Franks—Otto; his wife, Edith; and daughters Margot and Anne—and four other Jews—Hermann and Auguste van Pels and their son, Peter, and Fritz Pfeffer—not only needed to be hidden, they required food and other necessities during a time of rationing and war.
The series explores life in Amsterdam under the Nazis. Gies's terror is palpable as she obtains forged ration books, makes multiple trips to different stores, placing small orders at each, never purchasing or carrying more than is reasonable for herself and her husband, Jan (played by Joe Cole). Jan also helps, and unbeknownst to her, he is active in the Dutch resistance movement, ferrying young Jewish children to safety in rural areas.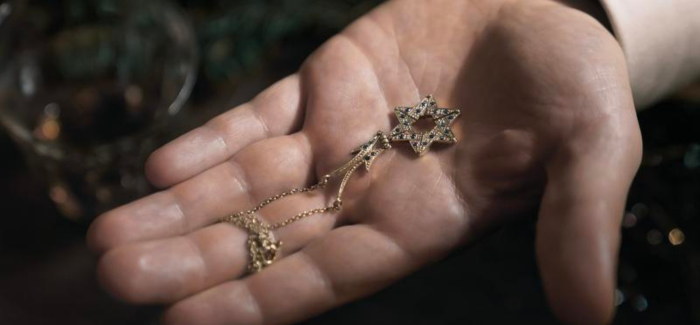 As the Nazi's grip on Amsterdam becomes tighter and crueler, tensions rise—between Jan and Miep as well as among those hidden in the attic annex.
In Powley's bravura performance, Miep expresses the gamut of emotions, from fear to frustration as well as anger and upset that she is helpless to save more people as she watches Jews being carted off to the camp.
It was her own Jewish background that guided Powley's decision to accept the role, said Powley, whose mother is Jewish and who grew up celebrating the Jewish holidays.
"The offer actually came to me on Holocaust Memorial Day," she said. "I knew it was something I wanted to be a part of. I think it's rare in the industry that something comes along you feel so personally connected to."
Powley was nevertheless shocked by how much she didn't know about the Holocaust and World War II.
"Every couple of weeks," she recalled, "we got new episodes sent to us and pretty much every time I read them I'd call the show runners and say 'Wait this bit surely can't be true. You must have made that up.' And it always was true."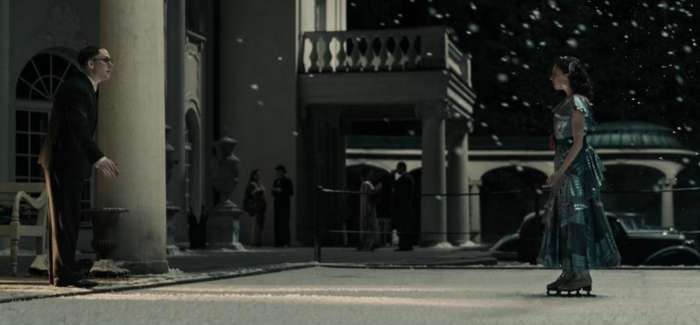 One example she cites was that there was an active Dutch resistance during the war.
"I was totally astounded," she shared. "I had no idea that this was going on in Amsterdam during the war. I didn't know anything about the resistance."
The eight episodes were largely filmed chronologically. "By the time we got to the last three episodes," she said, "it was kind of 'buckle up, because these last three episodes are going to be tough, heavy the whole time.' So yes, it was a very different feeling."
For Powley, the journey and intensity of the depiction was worth it.
"It's rare and very special to get a project like this one, which ticks every box. You feel connected to the role. You feel connected to the story. You love working with the cast. You love the team behind it. For me, it was a perfect job…. I don't know what this means for me in the future, but I do know that I have to really, really cherish it because it doesn't come around a lot."
The same goes for audiences. Series like this one don't come around very often.
---
Curt Schleier, a freelance writer, teaches business writing to corporate executives.