'Jewish Matchmaking' in the 21st Century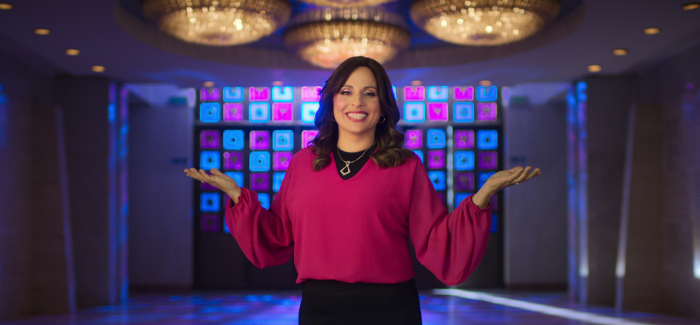 Aleeza Ben Shalom's vocation is not an anachronism, although at first, it may seem that way.
Ben Shalom is the matchmaker and dating coach helping 10 Jewish singles of different ages and cultural and religious backgrounds find love in Netflix's new reality series Jewish Matchmaking, produced by the same team behind the streaming giant's popular Indian Matchmaking. While at first glance, Jewish Matchmaking seems ripe for spoofing—cue the Yente and Anatevka references—the series turns out to be fascinating and occasionally insightful, a mostly fun program that works on many levels.
Let's start with Ben Shalom herself: She grew up in a Conservative Jewish household in Philadelphia and later became Orthodox. At 25, Ben Shalom met her husband at a Jewish singles gathering—although both left with other people. They reconnected about a month later, and, she recalled, "He said to me, 'Do you want to go for a walk after Shabbes?' "
"We dated for three weeks," she said in an interview with Hadassah Magazine. "We got engaged. And four months after that, we were married."
That was back in 2002. Two years ago, the couple, who have five children aged 9 to 19, made aliyah and are currently living in Pardes Hannah, in northern Israel.
Ben Shalom, who is also a columnist at Aish.com, said that she began her career "setting up friends." Then she started making matches on the Jewish dating site Sawyouatsaini.com as one of their online matchmakers. According to her, she has helped over 200 couples get to the chuppah.
As her career as a professional matchmaker took off, she began her own company, Marriage Minded Mentor, in 2007 and decided to devote herself full time to her work. She told her husband, "I really wanted to keep my business and make a go of it," she said. His response was, " 'OK. We'll switch roles. I'll stay with the kids, and you have a go at it. You are doing the most important job in the whole world. Go save the world and go make matches.' "
Her success in that role as well as a recommendation from another matchmaker brought her to the attention of Netflix at a time when the streaming outlet was looking for a show that would replicate the popularity of Indian Matchmaking.
In the Jewish version, Ben Shalom travels across the United States and Israel, meeting with clients and getting an idea of what they are looking for in a match. She then counsels them while they date.
Matchmaking, she explained, is more than just "setting people up. Part of matchmaking is also coaching and working with singles through the process."
Indeed, one episode of Jewish Matchmaking follows Ben Shalom as she takes a client to a stylist to update his wardrobe.
Her wisdom is what viewers might call heimishe. After asking a maître'd at a Los Angeles restaurant if he knew of any possible matches for the client she was with, Ben Shalom explained: "My mother-in-law often said, 'You open your mouth and the world gets smaller.' "
She couples that approach with a pragmatic, don't-give-up mantra that she refers to in the Netflix show as "date 'em until you hate 'em."
Meanwhile, Ben Shalom espouses a relentlessly and unapologetically positive attitude, no matter how she is tested.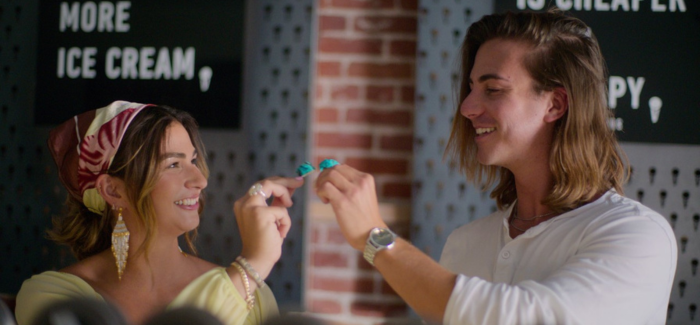 And during the eight episodes of Jewish Matchmaking, she is indeed tested. Consider this: The first single whom viewers meet is Dani Bergman, a brand manager from Miami who shares that she wants to find someone "obsessed with me. I want them to treat me like the queen I am."
Another must on Bergman's dating list? "Strong eyebrows, because I'm the eyebrow queen," she said. "I have the most perfect eyebrows."
Then there is Cindy Seni from Tel Aviv. "I like to scare men on a first date," said the writer and content creator. "If they're going to be there when I give birth, they need to be able to handle me on a first date."
No matter their peculiarities, all the participants, both the men and the women, share a number of helpful attributes. For one, they seem to be in love with love, or the possibility of love. For another, they are determined to marry Jewish. As Chicago-based music lover Stuart Chaseman, who owns an advertising company, says in one episode, "I don't want to have to explain to her why Curb Your Enthusiasm is funny."
Finally, they're brave. It takes chutzpah to make the journey to the chuppah in public, on a television show, where your rejection could be social media fodder.
No spoilers here, but several couples seemed perfectly matched—until they weren't. It's hard not to cheer for singles who start each date with hope.
And it's hard not to sympathize with those who reach out but are unsuccessful—minus that one young gent who shall remain nameless here but whose actions belie a self-centered nogoodnik. To all the rest, I say, good luck!
---
Curt Schleier, a freelance writer, teaches business writing to corporate executives.