'You Are So Not Invited to My Bat Mitzvah'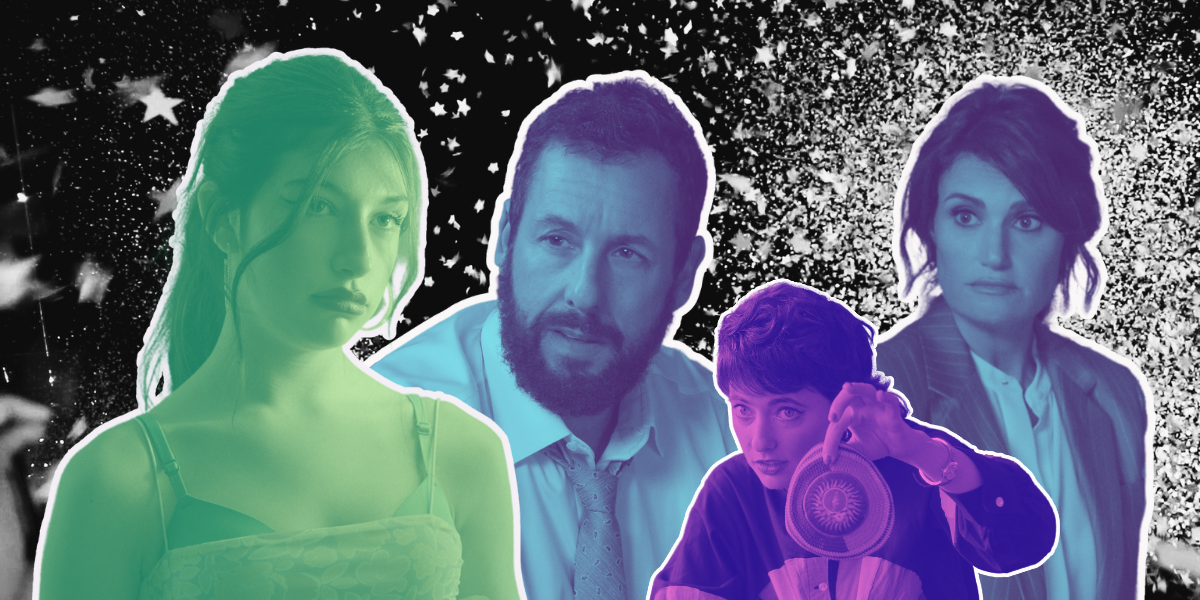 Hell hath no fury like a bat mitzvah girl scorned.
Or so it seems in Netflix's You Are So Not Invited to My Bat Mitzvah. The film is based on a young adult (YA) novel of the same name by Fiona Rosenbloom. Adam Sandler produced and acts in the film, which is directed by Sammi Cohen from a script by Alison Peck. And the famed Jewish comedian and actor's fingerprints are all over it.
As a result, the movie is both Jewish and Hughes-ish. As in John Hughes of '80s teen rom-com fame. Sandler is a fan of Hughes' coming-of-age movies, Julia Altschul, the film's set decorator, told Hadassah Magazine. "Adam wanted this to look like classic movies like The Breakfast Club, Ferris Bueller's Day Off and 16 Candles, but looking at it from a Jewish perspective."
Stacy Friedman (Sunny Sandler. Yes, Adam's daughter) is preparing for her bat mitzvah, the most important social event of her preteen life. "I'm becoming a woman," she says. Stacy wants a New York City-themed "kick-ass party" on a yacht, with entertainment provided by superstar Olivia Rodrigo. She also wants a date with Hebrew School hunk Andy Goldfarb (Dylan Hoffman).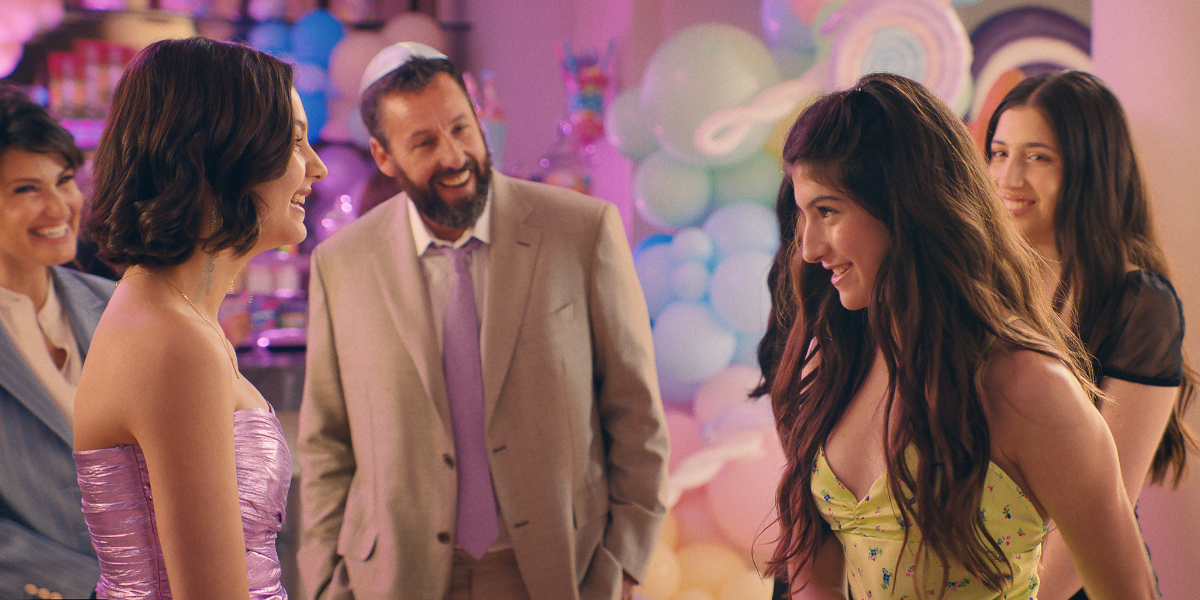 Her parents, Bree (Idina Menzel) and Danny (Sandler), say the first two are not likely and she would be better off working on her "mitzvah project and perfecting your haftorah."
As for the latter, she plots with her best friend Lydia Rodriguez Katz (Samantha Lorraine) to win Andy's love, or at least a kiss from him. But it all turns sour when, through a series of convoluted events, Stacy sees Lydia and Andy kissing.
Stacy's revenge takes a dark turn. She lies about her former friend and creates a nasty bat mitzvah video that spoils Lydia's own big day.
There are funny moments here. I laughed out loud when the cantor told his Hebrew school students about the Jewish rock band he was in when he was younger. It was called Exodus—because Genesis was already taken.
But much of the film's humor is rooted in cringe-worthy moments and silliness, both Sandler staples. While in a car with friends, Stacy puts her father on speaker when he calls from the supermarket to ask for advice on which tampon size she needs: "What kind of flow do you got going? Heavy flow situation? Or a light flow? Or extra chunky?… I..I..I.. got confused, I'm getting peanut butter also."
Still, there's something heimish about the film, particularly Danny's loving relationship with his kids. In fact, it's nice—even perhaps something of a breakthrough—to see a Jewish family front and center presented in a largely realistic way in a major streaming film.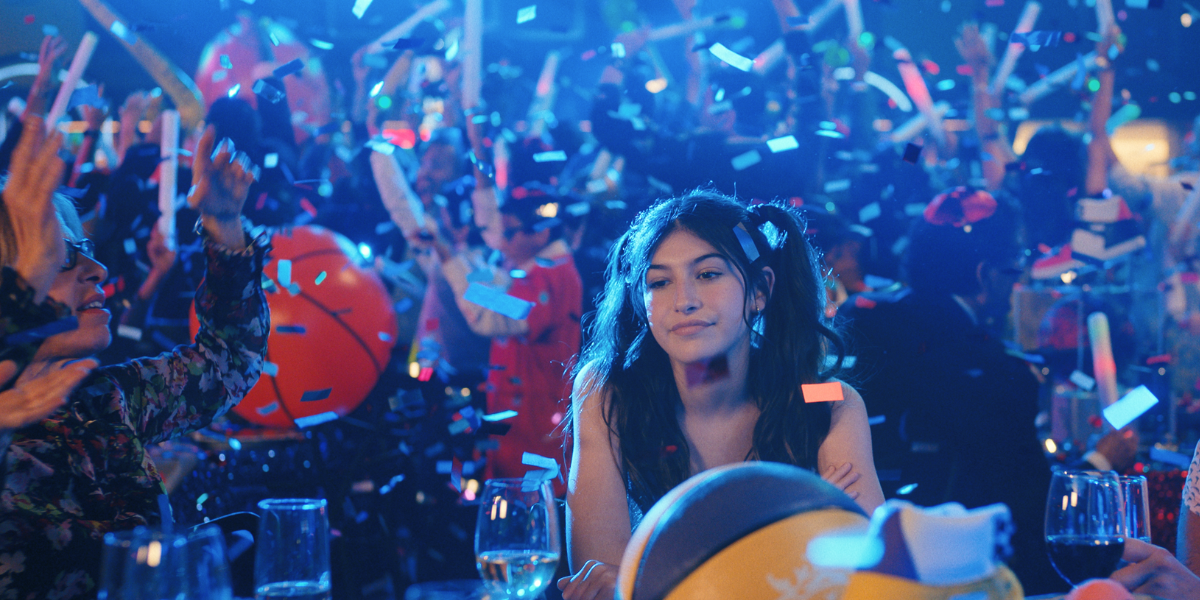 And the actors are uniformly wonderful. Sunny Sandler and Lorraine make being BFFs believable. The two have significant career prospects in front of them if they choose acting. Stacy's older sister, Ronnie, looks like Stacy, and in fact is played by the actor's real-life sister, Sadie Sandler. To round out the nepotism, Adam's actual wife, Jackie, plays Lydia's mom. The family has acted together previously in films such as Murder Mystery, Sandy Wexler and Blended and won their roles here mostly on merit.
There's no surprise ending. In proper Jewish fashion, Stacy eventually atones for her sins. And everyone dances to DJ Schmuley—Israeli actor Ido Mosseri, another long time Adam Sandler collaborator.
One sour note: The religious aspect of the bat mitzvah is practically nonexistent, despite the film opening in a synagogue during services. Says Stacy to her parents about learning her Torah portion: "It's important to you and other old people. But to me, it's all about the party."
That real-life disinterest is something Rosenbloom (a pen name for writer Amanda Stern) noticed back when she was writing the book almost two decades ago.
"I didn't have a bat mitzvah, but I attended a lot of them when I was a girl and, when I grew up, more as a friend of the family," she said in an interview with Hadassah Magazine.
"I noticed the trend that it was more about the theme and the theme often had nothing to do with Judaism or a rite of passage. And that began to extend to the party itself. This personal rite of passage that was supposed to be about the relationship between yourself and God became more about consumerism."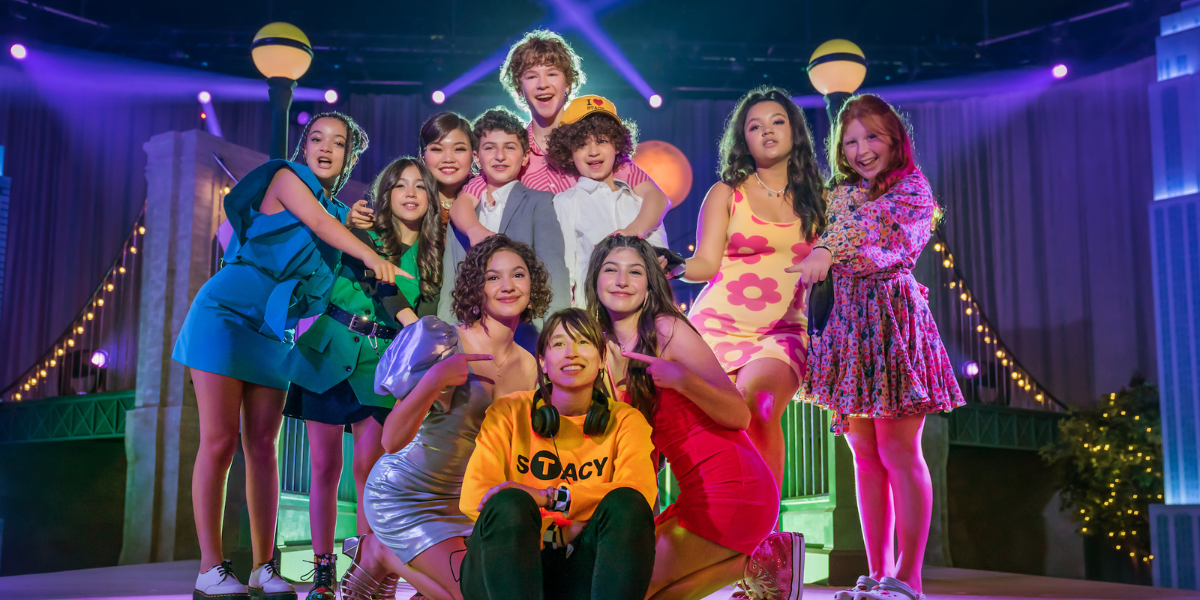 Stern, who has written 13 books, including a sequel to You Are So Not Invited called We Are So Crashing Your Bar Mitzvah, grew up in a secular Jewish household in New York City.
"We didn't have any faith or spirituality or religion," she said. "It's hard to know what you're missing if you don't have it, but I definitely know I could have used more groundedness in my life as a kid."
As an adult, she turned to meditation and now regularly attends sessions on meditation given as a member of Beloved, a congregation in Brooklyn, where she lives. "Then I started showing up for more events specific to Judaism than meditation," she said. "I incorporated a little more of Judaism into my life."
We ended the conversation hoping the same thing happens to all Jewish young women who relate to Stacy and her party-loving peers.
---
Curt Schleier, a freelance writer, teaches business writing to corporate executives.