Behind the Scenes of 'Harmony'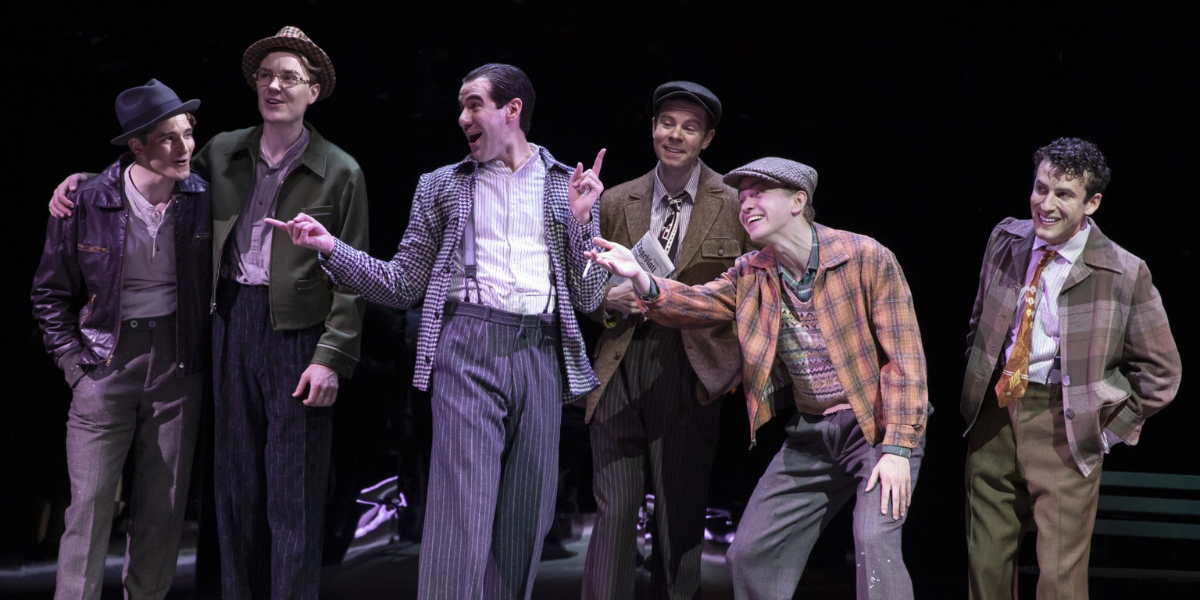 Over 25 years ago, when lyricist and librettist Bruce Sussman went to The Public Theater in Manhattan to view a German documentary, he had no idea that he would leave with the seeds of a Broadway show. The film featured the Comedian Harmonists, a six-man singing and performing troupe in 1920s and 1930s Germany.
Upon leaving the theater, Sussman immediately went to a pay phone and called his long-time musical partner, Emmy-, Tony- and Grammy-Award winner Barry Manilow, with an idea for a musical about the Comedian Harmonists.
"I was baffled that I had never heard of them before," Sussman, a Drama Desk Award winner, said in an interview. "I was totally stunned by the story."
Manilow jumped on the idea. Both Sussman and he had started their long careers wanting to write musicals, before developing primarily as soft-rock and pop musicians, collaborating on such hits as "Copacabana" and others.
The Broadway production of Harmony, which opens at the Ethel Barrymore Theatre on November 13, represents the culmination of years of effort. It is "a dream come true to hear this cast sing," Manilow said in an interview.
The real-life Comedian Harmonists, famed for their blend of satirical antics and sophisticated harmonic talents, sold millions of records, made several movies and performed all over the world. Three members of the ensemble were Jewish, and one of the non-Jewish performers married a Jewish woman, putting the troupe on the radar of the Nazi regime.
Harmony explores the Comedian Harmonists's beginnings, success and eventual dissolution.
Distinguished Broadway actor Chip Zien plays the Rabbi, a former Harmonist who serves as the narrator of the show. Harmony reveals the group's struggles under the Weimar Republic with the rise of the Nazi Party and the choices each member makes to try to survive the coming conflagration.
Harmony received rave reviews when it played at the National Yiddish Theatre Folksbiene in spring 2022, becoming a New York Times Critics' Pick. Nevertheless, it hasn't been a smooth ride to Broadway.
"Putting together a musical is a bear. To write it, to create it, to get it on its feet anywhere," admitted Manilow. Sussman and he knew that each of Harmony's iterations—the first opened in 1997 in San Diego—could be its last. Getting it to New York City required the right producer, and they found him in the prolific Broadway veteran Ken Davenport, a recent Tony winner for his production of Once on This Island and Kinky Boots.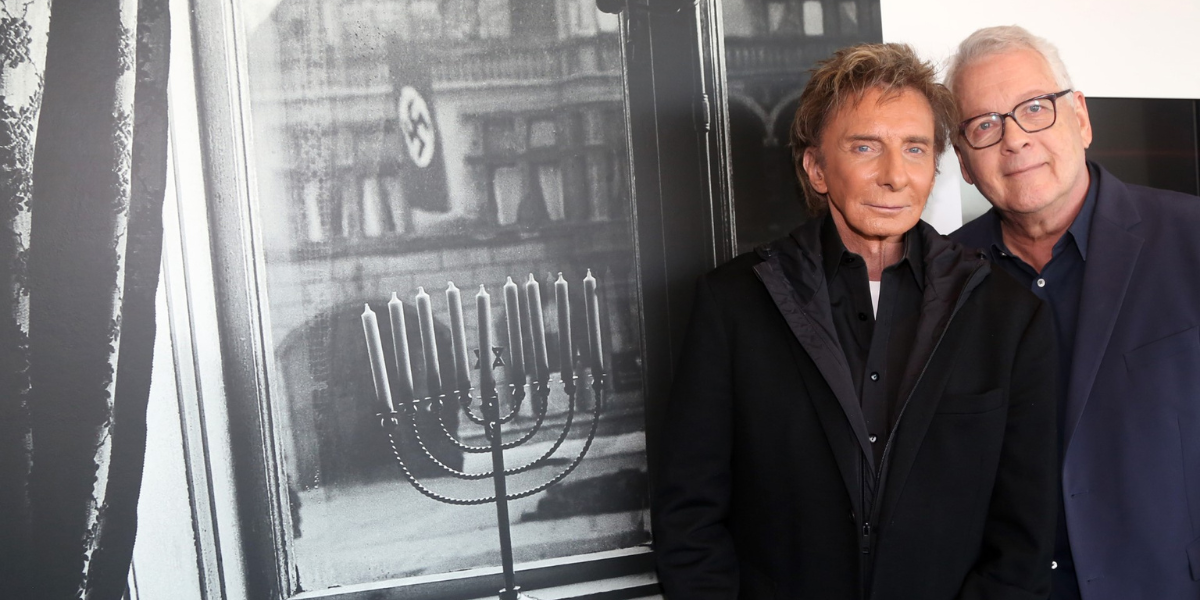 The creative team also includes Broadway director and choreographer Warren Carlyle and casting director Jamibeth Margolis.
"Barry and Bruce approached me about five years ago," Carlyle said. "I feel so lucky to be the one to get to tell the story."
Indeed, the Tony winner did his own research in preparing to direct and choreograph the show. "I want to get everything right," he said. "I want to bear witness as a non-Jew and say, 'This can never happen again.' "
Margolis, whose Broadway casting credits include Les Misérables and The Phantom of the Opera, began working on Harmony in 2019, for the Folksbiene production, which was later delayed until 2022 due to the Covid-19 pandemic.
"Every show deserves special attention in casting," said Margolis, who noted that she is a member of Hadassah. "But as a true story, there is an extra responsibility to make the characters believable."
Finding the right combination of actors to play the Harmonists was challenging, she said. "We had to look for six performers to create that perfect sound and blend to evoke the real group…. The Harmonists have to do it all—sing, dance and act."
The ensemble members are played by Danny Kornfeld (as a younger Rabbi), Zal Owen, Sean Bell, Eric Peters, Blake Roman and Steven Telsey, reprising their roles from the Folksbiene production. New for the Broadway production is Julie Benko, who takes on the role of Ruth, a Jewish political activist and spouse of an ensemble member.
As a grandchild of a Holocaust survivor, Margolis believes in the importance of telling stories from that era "based on fact," she said. "I was so impressed when I learned about the significant amount of research Bruce Sussman and Barry Manilow did when writing the show."
Manilow recalls throwing himself into studying the era and its music. "I was soaking in that world. It was horrible, but also thrilling," he said, noting one musical number that was particularly challenging. Called "Threnody," it is a pivotal piece near the end, when the Rabbi confronts God and his own survivor's guilt and despair.
Sussman said he hopes the show proves to be equally powerful for audiences, allowing them "to bear witness to this incredible story."
---
Suzanne Dressler is a freelance writer and podcast host of There's a Word for That!