At Hanukkah, Dunkin' Prepares for Jelly Donut Surge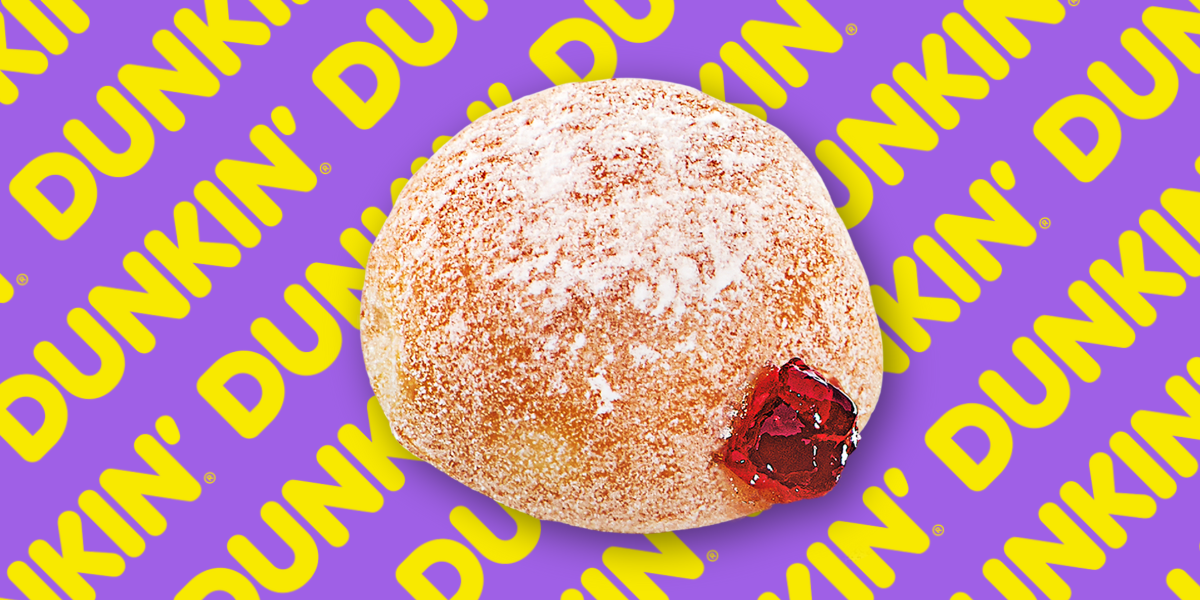 William Rosenberg, the founder of Dunkin' Donuts, left his own bar mitzvah early. A few relatives remained for a meager post-haf-torah meal while he went back to work as a grocery delivery boy to support his Depression-depleted family in Dorchester, Mass. Twenty-two years later, when his son Robert celebrated his bar mitzvah, it is doubtful that anyone left the lavish 450-person reception at a swanky downtown Boston hotel until the last crumbs of dessert—perhaps donuts?—were consumed.
In those intervening decades, Rosenberg, who passed away in 2002 at the age of 86, accumulated a fortune as the mastermind behind the company that he founded in 1950 and which today has dropped the "Donuts" to become, simply, Dunkin', headquartered in Canton, Mass.
Rosenberg wasn't a particularly religious man, but his father did provide him with a Jewish education through his bar mitzvah. So he might have been pleased that in a current global empire of over 13,200 Dunkin' locations, there are at least 40 kosher outlets—and many more that serve some kosher items—according to Rabbi Aaron D. Mehlman, the so-called "Donut Rabbi" who oversees Dunkin' kashrut in the Greater New York area.
Dunkin's filled donuts are always popular, Mehlman said, but come Hanukkah, "I tell the owners, many of whom are not Jewish, to prepare for the holiday surge, when they will sell thousands and thousands of jelly donuts."
There are other nationwide kosher options, including Krispy Kreme, whose major plant in Winston-Salem, N.C., is certified kosher, as are 65 of its locations. Both brands offer a variety of fillings. Dunkin' has jelly (which is an apple-and raspberry-flavored blend), lemon and apple as well as Boston, Bavarian and vanilla cream. Krispy Kreme sells raspberry, custard and cake-batter fillings. But, as Mehlman reiterated, "at least on Hanukkah, the chosen people choose jelly."
Hanukkah notwithstanding, jelly donuts were the most memorable to Rosenberg, according to his autobiography, Time to Make the Donuts, co-authored by Jessica Brilliant Keener. He used to accompany his father on early morning visits to a stall in Boston's Faneuil Hall, where they would pick up the treats.
"They were so loaded with jelly," he wrote, "that when we took a bite, it would squirt. If we had to get up at four in the morning just to experience the fresh taste of that jelly donut, it was worth everything in the world."
---
Beth Segal