Finding Strength in Community at Virginia Tech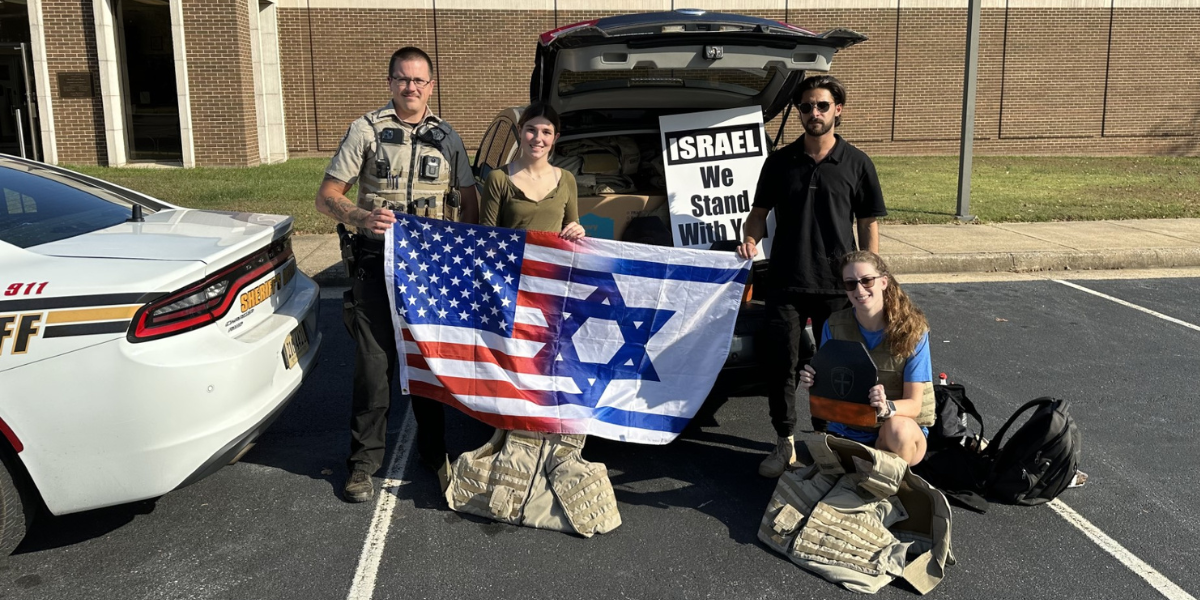 Editor's Note: Hadassah Magazine asked college students to recount their experiences on their campuses in the wake of the October 7 attacks on Israel and the ensuing Hamas-Israel war. See other responses here and here.
---
I'm a freshman at Virginia Tech. I spent the last two years of high school in Israel, first at the Alexander Muss High School and then at Reform movement's Heller High School.
Before October 7, I would have said that I was an average student, crying over chemistry homework, enjoying frat parties and football games with friends. Then, on the Shabbat of October 7, as I slept peacefully, terrorists murdered over a thousand of my fellow Jews, some of them friends of mine, forever changing a country that I consider home.
I feel so alone. I'm constantly consumed by fear, even afraid of my own shadow. I cannot tell the days apart. I have been glued to my phone, reading the news and talking to my loved ones.
I am sick and tired of the loudness on social media but also the silence.
I cannot sleep. I sit in class numb, not listening to a single word. I'm only 17 but I know I cannot be silent. I spend every spare moment at Hillel or writing in my journal to cope with intense emotions. The big question of "What can I do to help?" haunts me.
These last three weeks I have found strength in public speaking. I've had the opportunity to address the Blacksburg community during a vigil, at the end of a silent walk in support of Israel and on the local news.
A significant turning point for me occurred on October 27. That was when the Virginia Tech Israel Fellow, whose role on campus is to promote a modern, culturally diverse and dynamic vision of the Jewish state and who is sponsored through Hillel and the Jewish Agency for Israel, approached me with a special mission. Would I be willing to drive to pick up $60,000 worth of bulletproof vests at a sheriff's office several hours away, then drive them back to a warehouse where they would be added to cargo destined for Israel?
Naturally, my response was "yes." The vests were flown to Israel on November 1; they will mostly be distributed to kibbutzim for their guards' protection while soldiers are away on reserve duty.
My sole fixation centers on aiding Israel and the global Jewish community. I draw inspiration from my nana, Terry Rapaport, after whom I am named. Nana was a dedicated member of Hadassah's national board. Without a doubt, my devotion to Israel would fill her with immense pride.
---
Talia Rapaport, originally from Longmeadow, Mass., is studying dairy science with a minor in Judaic studies at Virginia Tech.