President's Column: The Moral of the Month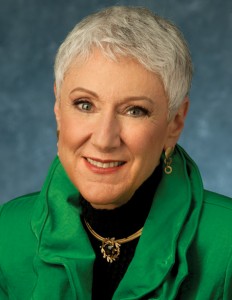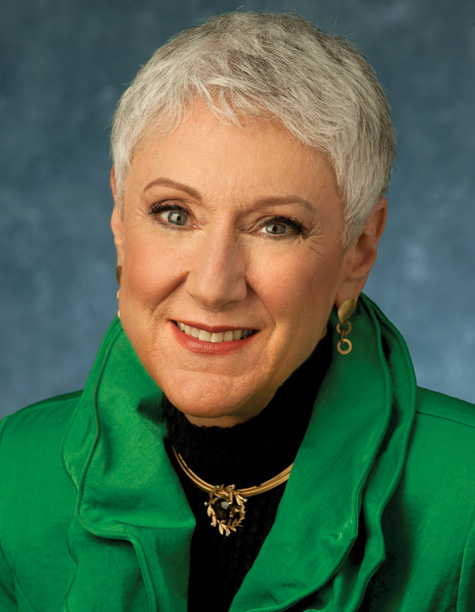 November, perhaps more than any other month, reminds us of both the need for Zionism and also its legitimacy. It comes with anniversaries we remember fondly, like the issuance of the Balfour Declaration of 1917 and the UN General Assembly's 1947 approval of Israel's creation. It is also peppered with less fortunate dates, such as Kristallnacht in 1938 and the General Assembly's infamous 1975 resolution equating Zionism with racism.
As the November of our Centennial year approaches, however, I am thinking just as much about Hadassah's story in Zionist history, starting with our building the foundations of Israel's health care system. Hadassah began in an era when women were rarely recognized as equals. Our founders were not invited to the table of Zionist leadership; they had to carve out a space for themselves—and for us.
Hadassah's uphill struggle is a central part of the narrative about women in Zionism. But last June, while attending meetings of the Zionist General Council in Jerusalem, I had a chance to look deeper at the movement's history when I addressed a session entitled "Empowering Women in the Zionist Enterprise." I came across some fascinating details about the beginning of Zionism and also had a chance to exchange ideas with other women about our role in the 21st century.
For a brief moment, it looked like the Zionist movement might be like every other men's club. A handful of women attended the First Zionist Congress in 1897, but they were not allowed to vote. That changed at the Second Zionist Congress a year later, when Theodor Herzl ruled that women could be full voting delegates (some 20 years before the first women served in either the United States Congress or the British Parliament). Herzl thought about equality. His idea that women's role to instill Zionism in children and families may seem quaint today but, given his actions, it was advanced for the time.
Hadassah quickly went beyond that domestic role. We dispatched our first two nurses to Jerusalem in 1913. As early as 1916, the Federation of American Zionists entrusted to Hadassah the central role in sending a larger medical mission to Palestine. That mission, which produced the American Zionist Medical Unit, was the nucleus that grew into the Hadassah Medical Organization.
Today, with all the progress we have seen in women's empowerment, the question is whether there is still a need for a women's Zionist organization.
The answer is a resounding yes. There is no doubt that today the Zionist movement and Jewish communal service offer more opportunities to women than our grandmothers could ever have imagined. But it is also clear that without the existence of women's organizations the numbers would be less than equal.
Perhaps Herzl sensed that organizations of women, not just women individually, would bring an important emphasis to the Zionist agenda—priorities like health, education and welfare that would be further down the list if we didn't push.
I also believe that Hadassah, with its reputation for ethical medicine and equal treatment, has a key role to play in defining Zionism to Jews and non-Jews alike. Despite the victory over the anti-Zionism forces in the UN—a victory in which Hadassah played a leading role—the word still carries a stigma and serves as a shield for those who want to attack Jews while professing not to be anti-Semitic.
In Israel and among American Jews, the Zionist label has come to sound old-fashioned at best. And some in our own community would rather avoid the word because of the heavy weight it often carries in a world with a short attention span.
Just as women have a right to be heard, individually and collectively, so do the Jewish people. As November shows us, Zionism is the Jewish expression of our right to determine our own destiny as well as a response to those who would deny us that right.
Not all the November anniversaries recall happy memories, but they all reinforce our commitment to Zionism.