President's Column: The Day After 100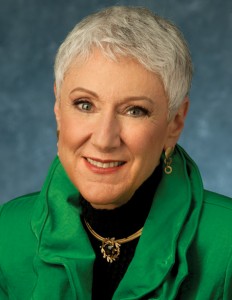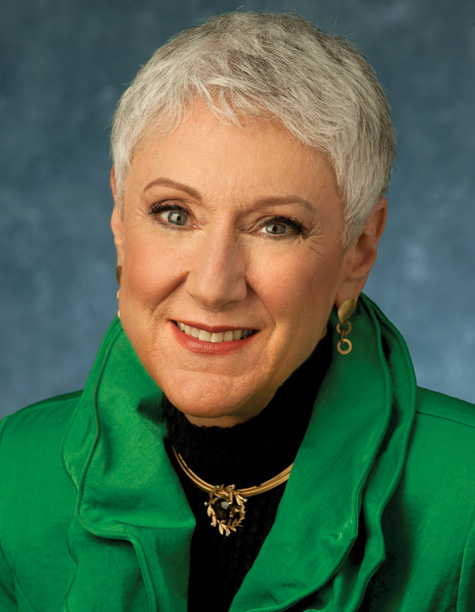 Hadassah's Centennial Convention, held October 15-18 in Jerusalem, was the celebration of a century. During those three days, Israel sent many of its leaders to our convention stage. Included in our VIP guest list were Prime Minister Benjamin Netanyahu, President Shimon Peres and Jerusalem Mayor Nir Barkat, as well as other political, cultural, business and religious leaders.
The Israeli media was ever present at our activities—first and foremost the dedication of the Sarah Wetsman Davidson Hospital Tower. Wherever we went, around Jerusalem and across the country, Israeli citizens welcomed us. We often heard cries of "We love Hadassah!"
This month's issue of Hadassah Magazine carries a detailed report of the convention. Whether you were present in Jerusalem, followed the live Web feeds or simply save this month's magazine, I know this milestone in our history will stay in your memory, as it will in mine.
Memory is important for a nation and for an organization. At every turn during the convention, my thoughts returned to that first Hadassah meeting in New York's Temple Emanu-El, convened by Henrietta Szold and held with little more than a dozen women in attendance. "When you dream, dream big," Henrietta often said, but could those women in 1912 have imagined what Hadassah—or the Land of Israel—would look like 100 years in the future? Could they have predicted what all of us, with the benefit of hindsight, know—that the movement they launched would become a pivotal force in the building of Israel and also a catalyst for the role of women in American Jewish life?
Those women would have been awed by Hadassah's high profile on the landscape of a thriving Israel and also by the ease with which so many people traveled from around the world for the convention. And they would have been proud of us for continuing their work.
Now the future—the dreaming and the doing—is up to us. Taking a quick look at the Hadassah story, one could easily conclude that it will be easy for us to make Hadassah's second century even better than its first. Instead of a handful of women, we begin with a force of more than 330,000. We have more education and more resources than our founders had, not to mention modern conveniences like computers and smartphones.
We also have Israel, a reality rather than just a dream.
But as confident as I am in the dedication and ability of the current Hadassah generation, we cannot take success for granted. The women who started Hadassah had qualities that transcended education and modern conveniences. Their main building tools were not bricks and mortar, but passion, determination, focus, vision and faith in their mission.
So my charge to all of you who will forge Hadassah's future is to emulate the defining qualities of our founding generation. Let us renew the determination that we share with our foremothers to make Hadassah an even brighter beacon of hope.
Let us capture the same passion to help us attract and engage volunteers of all ages to our work.
Let us maintain our focus on building Israel, strengthening the Jewish people and promoting women's rights, both in Israel and the United States.
Let us extend the vision that has moved us constantly toward the horizon for 100 years.
Finally, let us harness the faith that in committing ourselves to a mission larger than ourselves, we are partners with our Creator.
Our Centennial Convention was a well-deserved celebration of 100 years of achievement and a tribute to all the generations that contributed to our success. But, to paraphrase our founder, we need to keep our eyes on the future.
For all the power of our history, the future of Hadassah, Israel and the Jewish people depends on how faithfully we meet our responsibilities today. If we can match the spirit of our founding generation, there is no limit to what we can accomplish.