Season to Taste: Gluten Free at Last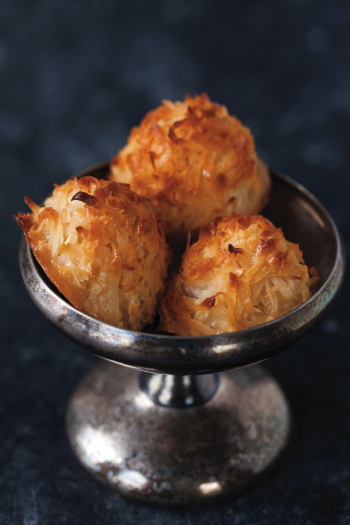 Unless you have been traveling the world or living under a culinary rock in recent years, you have no doubt noticed the rise of all things gluten free. More and more packaging touts gluten-free status; magazines promote gluten-free diets as a simple way to a flat stomach and weight loss; restaurants are creating gluten-free menus; and parents seek ways to help children living with celiac disease, the autoimmune disorder whose sufferers cannot eat any wheat.
Gluten is a group of proteins found in wheat, kamut, spelt, barley and rye. Increasing numbers of Americans have shown sensitivity to the stuff. Avoiding gluten means eliminating these grains completely from your diet, which means getting very comfortable with rice, potatoes, corn and oats. (Oats are controversial, as they may be contaminated by gluten during growing or production.)
Though a direct link to the prevalence of celiac disease among the Jewish population hasn't been established, by all accounts people of East European descent suffer from celiac disease at higher rates than the general population. A 2010 study by the Israel Medical Association determined that celiac disease is disproportionately common among young Israelis. And Ashkenazic Jews are known to suffer from Irritable Bowel Syndrome at higher rates than others; it is believed that a percentage of those with IBS are unwittingly gluten-intolerant (celiacs; those with non-celiac gluten sensitivity; or people with an actual wheat allergy).
Many cooks have created gluten-free kitchens, partly inspired by low-carb, high-protein diets popular today.
Jewish cooks and bakers have responded enthusiastically, most obviously because gluten free also means Passover-friendly. Jewish baking maven Paula Shoyer's second book, The Holiday Kosher Baker (Sterling), contains 37 gluten-free recipes, "Mainly because they are all kosher for Passover," she says. "And everyone, no matter what their dietary restrictions, deserves a perfect birthday cake."
Shoyer suggests finding regular recipes that contain 1/4 cup or less of wheat flour; it can be effortlessly replaced with a gluten-free flour mix, such as those made by Cup for Cup or King Arthur, or finely ground almond or hazelnut flour. Shoyer also recommends blogs, such as https://glutenfreegirl.com and www.silvanaskitchen.com.
Experimenting with different flours, including newcomers like bean, chickpea and rice, can be fun as long as you do not expect perfect results on the first go. Nuts also play a part in the gluten-free kitchen, as more and more cooks use them in lieu of flour. While it's true that nuts are high in fat, The New York Times recently reported on a study that followed people who ate large amounts of nuts for decades. Counterintuitively, they were thinner and had lower incidences of heart disease and cancer, possibly because of the "good fats" in nuts as well as their high fiber content.
In her self-published, kosher, dairy-free book, Gluten-Free Goes Gourmet, Brooklyn-based wellness coach Vicky Pearl uses nuts in several recipes. Among her exclusively kosher clientele, Pearl is seeing an increased number of gluten-intolerant cases and envisions the demand for delicious recipes rising with time.
And a gluten-free source perfect for Passover is Dan Cohen's The Macaroon Bible (Houghton Mifflin Harcourt), filled with easy coconut-based treats (since Cohen's master recipe contains sweetened condensed milk, all recipes are dairy). Sold commercially under the name Danny Macaroons, the confections first gained popularity at street fairs around New York; now you can buy Cohen's macaroons at https://dannymacaroons.com.
These two baked goods are tasty, satisfying and use zero gluten. And they are both perfect for Passover. Chocolate Chip Cookie Bars
From The Holiday Kosher Baker: Traditional & Contemporary Holiday Desserts
. Makes 24 square bars.
2 cups sugar
2 eggs
1 cup vegetable oil, plus extra
2 TBs vanilla sugar, or 2 tsps vanilla  extract
3 1/4 cups ground almonds
1/4 cup potato starch
1 cup mini chocolate chips
1. Preheat oven to 375°F.
2. Grease the bottom and sides of a 9 x 13-inch baking pan; line bottom and sides of pan with parchment paper, then grease the parchment all over. Set aside.
3. Using an electric mixer, beat the sugar, eggs, oil and vanilla sugar on medium speed until combined. Add the ground almonds and potato starch and beat until all the ingredients are combined. Add the chocolate chips and beat until just incorporated.
4. Transfer mixture to prepared pan and spread evenly with a spatula.
5. Bake until edges are browned or a toothpick inserted into center emerges clean or with a few dry crumbs attached, 30-35 minutes. Cool, lift out parchment and cut into squares or bars. Store at room temperature for 5 days, or in an airtight container in the freezer for up to 3 months.
Original Vanilla Macaroons 
From The Macaroon Bible
. Makes 24, 2-inch macaroons.
14-oz can sweetened condensed milk
1 tsp vanilla extract
14-oz bag sweetened shredded coconut
2 large egg whites
1/4 tsp kosher salt
1. Preheat oven to 350°F with a rack in the center of oven. Line a baking sheet with parchment.
2. In an extra-large bowl, measure out 10 1⁄2 ozs by weight of the condensed milk and add the vanilla, incorporating it with a rubber spatula. If you don't have a scale, use approximately 8 ozs (1 cup) by liquid measure. Add the coconut to the condensed milk mixture and combine thoroughly.
3. Add the egg whites and salt to the bowl of a stand mixer (or small bowl if you're using a hand beater) and whip on medium-high until very stiff peaks form, 2 1⁄2 to 3 minutes.
4. Using a rubber spatula, gently fold the whipped egg whites into the coconut mixture. After combined, push the mixture into one big blob to make it easier for you to portion out the macaroons.
5. Dip 2 spoons into a small bowl of water, shake them off, form the mixture into balls approximately
1 1⁄2 inches in diameter and place them on the baking sheet about 1 inch apart. (You can also form them by hand, but be sure to wet your fingers frequently.)
6. Place the sheet in oven and bake 20-25 minutes. After about 22 minutes, start checking for coloring. Look for an even, light golden color and for the undersides to be nicely tanned.
7. Remove from the oven and let cool on rack, leaving the macaroons on the sheet until cool enough to pull off (about 2 minutes depending on how sensitive your fingers are). Transfer macaroons to rack to cool completely. The macaroons will keep at room temperature for 3 to 5 days, for about 3 weeks in an airtight container in the fridge and for a few months in the freezer.