Closing Circles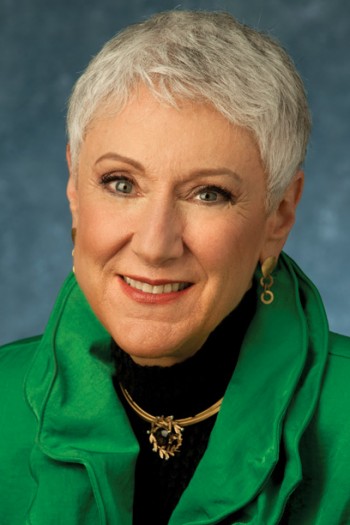 The human experiences that teach us the most have to be taught in every generation, lest the lessons be lost. The need for every society to study the Holocaust may be obvious to us, but it is just as important that Jewish children learn their own history.
Hadassah has done much we can be proud of over the past century, but one thing stands out for me as we approach Passover and Yom HaShoah. At Youth Aliyah, we not only educate young people about the Holocaust, we also bring the story full circle.
Youth Aliyah occupies both ends of Holocaust history. The program began in 1934, as our first youth villages took in German Jewish children whose parents sent them out of harm's way. Henrietta Szold, who headed the program, personally met every ship bringing refugee children into Haifa. After World War II, Youth Aliyah took in many more children who had survived the Nazi era. The program then evolved into a rescue system for at-risk youth, whether children of new immigrants to Israel or Israeli-born youngsters with familial or school problems. To date, some 300,000 children have been educated and nurtured by Youth Aliyah.
There are children in Israel today who know little of the Holocaust. One educational tool used at Hadassah's Youth Aliyah villages is the Poland Heritage Mission, an annual trip for our teens to visit Holocaust and Jewish memorial sites in Poland. They not only see history with their own eyes, they re-create it. One of the exercises they do in Krakow, for example, is to take the same walk the city's Jews took when they were expelled from their homes by German soldiers and forced into the newly created ghetto.
For years, Hadassah members in America were so moved at hearing the story of the Youth Aliyah trip to Poland that many expressed a desire to participate. So this year, we closed another circle. Last month, the first Poland Heritage Mission for American Hadassah members met with the kids on the Youth Aliyah trip. The adults got a closer look at Jewish heritage and at the same time got a better idea of what Hadassah has done historically in child rescue work and what we are doing today.
At Hadassah's three Youth Aliyah Villages—Hadassah Neurim, Ramat Hadassah Szold and Meir Shfeyah—innovation is a key today, just as it has been since Henrietta Szold met the first group of refugee children, some of whom arrived with violins and flutes they had brought from their once comfortable homes.
Today's at-risk children are much more likely to come from impoverished families. But a new initiative is bringing music to another generation of children under our care. Ethel Anne Chorney and George Hauer, who own a music store in Connecticut, already had experience with the gift of music, having donated instruments to wounded American veterans. Chorney, a Hadassah life member, wanted to do something similar for Youth Aliyah. In partnership with Hadassah and Operation Music Aid International, she and Hauer sent a shipment of instruments to our Hadassah Neurim village last November.
Students unpacked the instruments at a ceremony that included a performance by Mayumana, a popular Israeli music and dance group. One of Mayumana's founders brought along her parents, who had met at Neurim in the 1960s. Another circle closed.
We hope the instruments from Chorney and Hauer will be just the beginning of a wider program. Our Youth Aliyah Department is planning a grass-roots effort to raise money for music instruction, workshops and sound equipment for the villages.
As we read in the Haggada, when Miriam led the Jewish people to the far shore of the Red Sea, she played the timbrel as her liberated people sang a song of freedom. For 80 years, children arriving at Youth Aliyah's safe shore likewise have had music to accompany their liberation—whether from oppression, poverty or lack of education.
Learning history is instructive. But with Youth Aliyah, Hadassah has made history and, in the process, closed a few circles.