Israel-lite Fare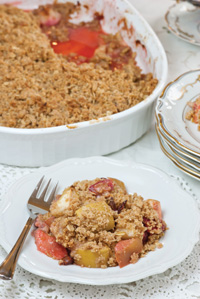 "Light" is not necessarily the first word that comes to mind when considering some of Israel's most iconic dishes. Granted, salads are a big part of the culinary picture—what would a meal be without a crunchy bowl of lemony chopped cucumber and tomatoes?—but when you run down the greatest-hits roster, favorites like oily eggplant, rich hummus, greasy shawarma and fried falafel bubble to the surface.
There is only so much an eater can take, which is why the counterrevolution that has been taking hold among many Israeli foodies and at many Israeli restaurants is so interesting. Vegetarian, vegan and lighter fare have swept Jerusalem and Tel Aviv, sometimes in ways that put the American dining scene to shame.
Vegan-friendly restaurants boast a highly recognizable seal of approval from an organization bearing the same name—Vegan Friendly. And, as popular as fast food has become (bringing with it an increased number of Israelis with extra pounds to lose), the trendy younger set has fallen in love with their produce in a way that would make their kibbutz-dwelling grandparents proud.
A recent study found that close to 3 percent of Israelis now identify as vegan—a higher percentage than their American counterparts (about 2 percent of Americans define themselves as vegan). Israel even held its First Vegan Congress earlier this year; more than 700 people showed up at Tel Aviv's Duhl Center in March for workshops and lectures organized by Vegan Friendly.
This current infatuation with vegetables is not completely without precedent in Israel. After all, the flavor-packed, nutritious raw ingredients perfect for lighter meals have been sitting right under Israelis' noses since time immemorial, in a culture where shopping from the greenmarket is a way of life. So finding creative ways to put the country's bounty of local produce to use in delicious, lighter ways only makes sense, even when considering dessert.
Here at home, we can take inspiration from dishes with Levantine roots made with simple, easy-to-find fruits and vegetables that bridge the gap between the everyday and the exotic. This gorgeous green pea falafel, with its emerald-green exterior, develops a nice crunchy coating without deep-frying. Serve the falafel balls with a drizzle of your favorite tahini or even some fresh homemade tomato sauce.
Tahini might not seem an obvious ingredient for a dessert, but Israeli cooking instructor and cookbook author Orly Ziv uses it to amazing effect in her Fruit and Tahini Crumble (in photo at left), from her recipe collection Cook in Israel: Home Cooking Inspiration. With summer getting into full swing, consider opting for seasonal stone fruits like peaches, nectarines or plums in the crumble.
Baked Green Pea Falafel
Makes 20-24 balls.
2 cups fresh or frozen peas
3 TBs fresh breadcrumbs
1 TB flour
2 cloves garlic, smashed
1/3 cup chopped parsley
1/3 cup chopped cilantro
1 tsp salt
3/4 tsp ground cumin
1/2 tsp fresh ground pepper
1/2 tsp baking soda
1/2 tsp baking powder
1/4 tsp ground coriander
2 TBs vegetable oil
Cooking spray
1. If using frozen peas, defrost peas completely, then place in a preheated skillet for 2 minutes to release more liquid; drain. If using fresh peas, blanch peas in boiling hot water for 3 minutes, then drain and reserve.
2. Pulse all ingredients in a food processor until almost smooth, with a few chunks of peas remaining. Form balls using a generous tablespoon of batter.
3. Preheat oven to 400°F. Coat a large rimmed baking sheet with the vegetable oil, place sheet in oven and heat until oil is very hot but not smoking, 5-6 minutes. Remove from oven, arrange the falafel balls in the hot oil, spray with cooking spray and bake until brown on the outside, 7-8 minutes per side.

Fruit and Tahini Crumble
From Cook in Israel: Home Cooking Inspiration
 by Orly Ziv.
4 cups chopped, mixed fruit (whatever is in season—pears, apples, strawberries, stone fruits  such as peaches and plums)
1 TB lemon juice
2 TBs sugar
Dash of ground cinnamon
5-10 allspice berries, or 1/4 tsp ground allspice
Whole cardamom (optional)
Star anise (optional)
3/4 cup whole wheat flour
1/2 cup rolled oats
1/3 cup pure tahini
3/4 cup light brown sugar
1 1/2 ozs cold butter, diced
1. Preheat oven to 350°F.
2. Arrange the fruit in a large baking dish. Sprinkle the lemon juice, sugar and spices on top of the fruit, then mix.
3. In a medium bowl, mix together the flour, oats, tahini, brown sugar and butter with your fingers (or pulse in a food processor) until you obtain a crumbly texture.
4. Sprinkle the crumbs evenly over the fruit.
5. Bake for 30 minutes, until the top is golden and the juices are bubbling up.
6. Remove from the oven and cool slightly before serving, with vanilla ice cream or on its own.