The Right Track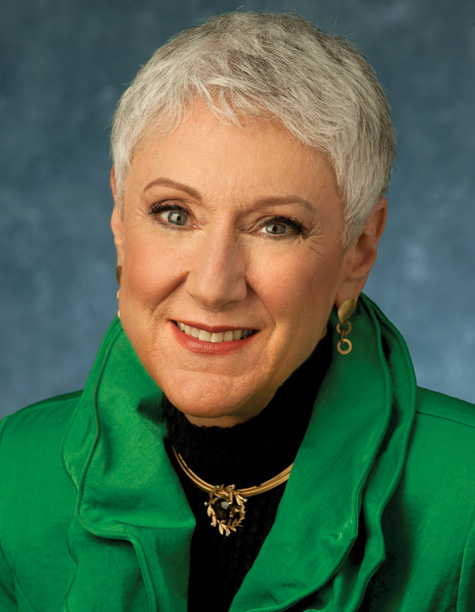 When Avigdor Kaplan assumed the position of Director General of the Hadassah Medical Organization, he made a mission statement that said a lot in a few words. "I see this new position as an expression of public service of the highest order," he said. "I will do whatever is in my ability…so that Hadassah will fulfill its central role in Israel's public health system."
When he spoke those words, he knew that our medical center was in the midst of a serious financial crisis—and that it was likely to get worse. Through the succeeding year, which included a strike at the medical center and the Israeli equivalent of court-protected bankruptcy, a plan played a crucial role in steering HMO through the crisis and negotiating with unions and the Israeli government. He showed wisdom, stamina, courage and confidence. The negotiations were successfully concluded in May, a recovery plan is now in place and HMO's status as Israel's premier center of medical care, research and education is secure.
Kaplan announced his resignation on June 9. With a combination of regret and deep gratitude, we accepted. I am confident that his tenure at HMO will pay dividends for many years to come.
Though we will never forget Dr. Kaplan's leadership and friendship, we now turn our focus to the future he worked so hard to assure. It gives me great pleasure to announce that Dr. Tamar Yablonski Peretz has taken over as interim director general of HMO. Dr. Peretz, who is the first woman to head our medical center, has served for 20 years as director of our renowned Sharett Institute of Oncology. I have no doubt that she will continue to demonstrate the same brilliance and empathy, leadership and management skill that have been evident throughout her illustrious medical career.
Dr. Peretz's personal story is a microcosm of Israel's—and Hadassah's. She was born in Poland to a mother who was a Holocaust survivor and a father who fought the Nazis as an officer in the Soviet Army. The family came to Israel when Dr. Peretz was a child and lived in an immigrant camp for a year before moving to Tel Aviv. After serving in the Israeli Army, she studied at the Hebrew University––Hadassah Medical School, followed by her internship and residency in radiation and oncology at the Hadassah Medical Center. She also did a two-year fellowship at the Memorial Sloan-Kettering Cancer Center in New York.
In addition to directing the Sharett institute, where one-third of HMO's ambulatory patients are treated, she is also Lawrence Schacht Professor of Oncology at the Hebrew University–Hadassah School of Medicine. She is married to Dr. Benjamin Peretz, who taught for more than 25 years at the Hebrew University–Hadassah School of Dental Medicine.
Like Kaplan before her, Dr. Peretz is fully aware of the challenges she will face. "I am moved and grateful for the trust placed in me and at the same time cognizant of the weight of the responsibility of this position," she said on accepting the interim appointment. "We have faced serious financial challenges, but are now able to go forward thanks to the commitment of the women of Hadassah, the government of Israel and our dedicated staff. We must make the hospital more patient-centered today and, also, by investing in research, guarantee a better tomorrow."
I am delighted that Dr. Peretz will be attending our upcoming convention in Las Vegas, so that many of you will have the chance to meet her.
The financial challenge Hadassah has endured has been difficult, but it pales in comparison to the life-and-death medical challenges we have faced and overcome for a century. Inspiring things happen at our medical center every day. Through every crisis, we have been blessed with the medical and professional leaders who found the path to success. As the leadership of Avigdor Kaplan and Dr. Tamar Yablonski Peretz so eloquently demonstrate, we are still on the right track.