Footsteps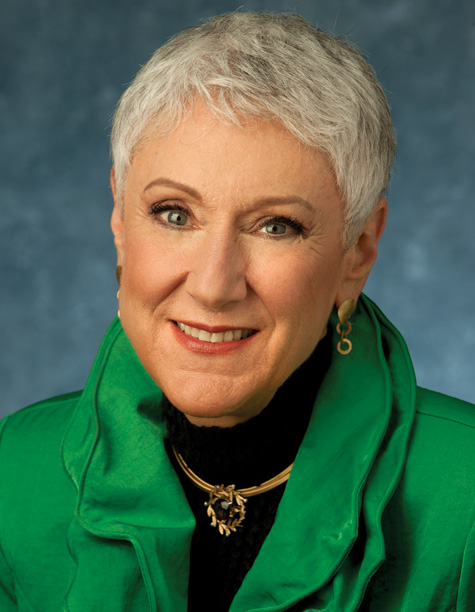 Hadassah's primary mission has always been in Israel, and from our profile on the landscape of the Jewish state our success over the past 103 years is clear. But if our eyes have always been on Jerusalem, our headquarters have been in New York, the city that gave us birth and the nerve center of Jewish life in America.
For most of Hadassah's history, our home has been in Midtown Manhattan. We began as Henrietta Szold's Zionist study circle, meeting in the old Temple Emanu-el on Fifth Avenue and 43rd Street. For the past 39 years, Hadassah was on West 58th Street, a block from Central Park. But times change, and in March, Hadassah House took up residence downtown on Wall Street.
Instead of the vertical layout of an eight-story building on a small lot, we are now in a large building where we fit on one-and-a-half spacious floors. Our new home is designed as an incubator of ideas: Workstations have low partitions to encourage communication among staff and volunteers. We also have the most precious commodity in New York real estate—substantial storage space.
Midtown and downtown are usually thought of as separate worlds, but if you look at the broad sweep of New York's Jewish history, our move has bridged a gap. We are now located about 300 steps from the site of the first synagogue in New York. Back in 1730, the Spanish and Portuguese Synagogue opened on Mill Street, which today is called South William; in one of history's unceremonious twists, the synagogue site is now occupied by a parking structure.
Hadassah has a long and intimate association with the Spanish and Portuguese Synagogue, which now stands regally on Central Park West. One of the most influential Jewish couples of the 20th century consisted of David de Sola Pool, who served as rabbi at the synagogue from 1907 to 1970, and his wife, Tamar de Sola Pool, who became president of Hadassah's New York chapter in 1929 and national president of Hadassah in 1939. She was a leader through one of the most difficult and dynamic periods of our history, encompassing the Great Depression, the Nazi rise in Europe, the outbreak of World War II, the beginning of Youth Aliyah, the building of Hadassah Hospital on Mount Scopus and rapid membership growth.
Hadassah has always been defined by its Zionist mission and its made-in-America pedigree. Our Wall Street headquarters pay tribute to the connection between the two poles. We have seven conference rooms—named for Jerusalem, Tel Aviv, Haifa, Netanya, Eilat, Ein Kerem and Mount Scopus. Each room is available for donor sponsorship, with proceeds funding Hadassah programs in America.
We plan to do great things in our new home, keeping our eyes on the future and remaining rooted in our values. Those 300 steps from the site of New York's first synagogue to Hadassah's current home offer a fitting contrast to the millions of miles Hadassah's members and leaders have traveled—and continue to travel—to strengthen the Jewish people and build the Jewish state.
I would not be surprised if half of those miles traveled in fulfillment of our mission were logged by Bernice S. Tannenbaum, who belonged to the most rarified level of Hadassah greats. Bernice passed away on April 6 at the age of 101.
You will read more about her incredible legacy on page 57, but I want to devote a few words here to both the sadness and the enormous appreciation I feel as Bernice passes from our midst. Through her years as Hadassah's national president, her service as chair of the Hadassah Medical Organization, her founding of Hadassah International, her work in creating the Hadassah Foundation, her valiant defense of Israel and Zionism on the international stage, her mentoring and inspiring of young leaders and her indomitable energy, she was a woman for all seasons and all generations.
If ever there was a leader who lives on in the people she touched, it is Bernice. I feel privileged to have known her, learned from her and to follow in her footsteps.