Eyes Wide Open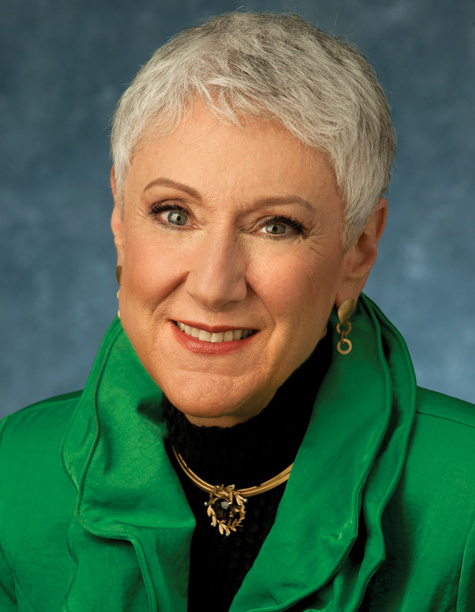 When Henrietta Szold first visited Jerusalem in 1909, she was shocked by the dismal state of public health including—among other ailments—the prevalence of trachoma, especially in children. It was no surprise that when Hadassah established a medical presence in Palestine just a few years later, trachoma, a leading cause of blindness, was one of the diseases that most occupied our nurses and doctors.
In modern Israel, trachoma has been relegated to history, but the Hadassah Medical Organization is still focused on the human eye. One area of research is macular degeneration, the leading cause of blindness in the elderly population of developed countries. HMO is in the forefront of clinical trials using stem cells to halt the progression of this condition. A new trial launched in February involves the world's first animal-product-free stem cell treatment, created by Israel's Cell Cure Neurosciences, with instrumental input from Dr. Benjamin Reubinoff, chief scientific officer of Cell Cure and director of Hadassah's Human Embryonic Stem Cell Research Center; and Dr. Eyal Banin, head of our Center for Retinal and Macular Degeneration.
Headlines can obscure as much as they cover. If you paid attention to the news about our medical center over the past year, it's much more likely you read and heard stories about finances and negotiations with the Israeli government, and unlikely that you heard about our groundbreaking research. HMO remains the leading medical research center in the Middle East, and the trials relating to macular degeneration are just the tip of the iceberg.
Also during the past year, in a world first for ALS patients, we conducted clinical trials in which 88 percent of participants showed significant improvement after treatment—where no improvement was possible before. The product tested, made by the Israeli firm BrainStorm Cell Therapeutics and based on HMO research, uses stem cells from the patient's own bone marrow. The Mayo Clinic and two other American medical centers are now conducting ALS trials using HMO's model.
We have just begun the word's first double blind, placebo-controlled study of multiple sclerosis patients, using adult bone-marrow stem cells injected directly into the spinal cord. Dr. Dimitrios Karussis, head of HMO's Multiple Sclerosis Center, and Dr. Tamir Ben-Hur, head of the Neurology Department, aspirate the patient's bone marrow, grow the cells in a lab, and inject them into the cerebrospinal fluid. The expectation is that this treatment will aid repair of damaged nerve cells, prevent brain cell death and inhibit inflammation. Ultimately, it is hoped that these cells will generate myelin, the nerve cell coating that is crucial to preventing nerve degeneration in MS patients.
On the outreach front, less than three days after the devastating earthquake that struck Nepal in April, an Israeli humanitarian aid mission was on the ground providing emergency services. Among those in the delegation were three HMO physicians. We also have continuous outreach to our Palestinian colleagues. Just to cite one example, Dr. Hadas Mechoulam, a pediatric ophthalmologist, has made it her mission to  save the sight of premature babies from Nablus born with immature blood vessels or retinas; unscreened, such infants can develop retinal detachment, which in turn causes blindness. A few years ago, Dr. Mechoulam operated on 20 such infants at Hadassah Hospital. Now she is working with Palestinian physicians to screen and treat affected infants before their condition worsens. She has taught her colleagues how to administer injections that help the retina mature and plans to train them to implement more advanced screening methods and interventions.
The news on the financial front may be troubling one day and positive the next. But our medical center offers world-class care and conducts the most sophisticated research every day of the year. Most Israelis—especially those we treat and those to whom we give hope—know what happens behind the headlines. Consider this brief review just a small sample of what your efforts produce.