Education the Key to Combatting BDS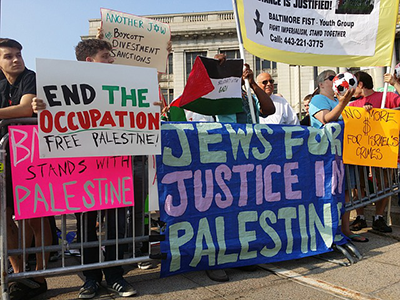 An average 34 percent of Jewish college students were exposed to anti-Semitic sentiments from 2015 to 2016, according to the Brandeis University study, Hotspots of Antisemitism and Anti-Israel Sentiment on US Campuses.
Last October, Brandeis surveyed Jewish students at 50 American universities. Findings revealed several "hotspots" where a significant number of students perceived a hostile environment toward Jews. Lead researcher Leonard Saxe identified groups like Students for Justice in Palestine—a promoter of the Boycott, Divestment and Sanctions movement—as a major contributing factor to the overall discriminatory attitudes at many anti-Israel campuses, which include City University of New York–Brooklyn, Northwestern University in Chicago and many universities in the University of California system. (Also suffering a rash of anti-Semitism, though not related anti-Israel bias, are the campuses of University of Wisconsin–Madison; Rutgers, the State University of New Jersey; and the University of Illinois at Urbana–Champaign.)
"Unfortunately, being harshly critical of Israel in a different way than you might be of other countries has become more acceptable, and that's why you see it more often," explained Saxe, a prominent Jewish studies scholar.
In his research, he has found a correlation between anti-Israel sentiments and anti-Semitism. But he sees a remedy.
"Many Jewish students don't know much about Israel," Saxe said. "They don't feel knowledgeable enough to engage with other people—even Jews—in discussion of Israel. Education is the solution."