Israeli Vineyards on the Frontline of Cultural Zionism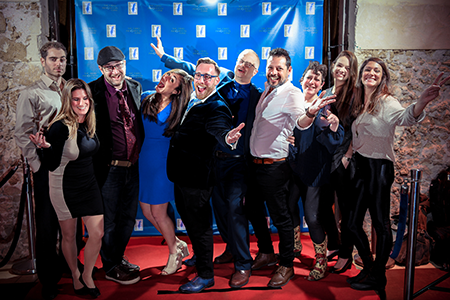 A party is happening in an elegant 300-year-old stone building in Jaffa, the ancient port town at the southern tip of Tel Aviv. Young millennials dance and kick back goblets of wine at the launch event for Wine on the Vine, a libation-fueled effort to promote Zionism conceived by CEO Adam Bellos and his team at The Israel Innovation Fund [TIIF].
The premise is an edgy repackaging of the Jewish National Fund's enduring plant-a-tree in Israel campaign. TIIF asks diaspora Jews—and, really, anyone else—to donate toward planting vines in Israeli vineyards in honor of loved ones. Each donation comes with a certificate and special message.
"The idea to plant a vine instead of a tree was [my father's]," said Bellos. "It's symbolic of the future of Israel as a global leader in cultural products [like wine], but also of our ancient connection to the Land of Israel and the Bible."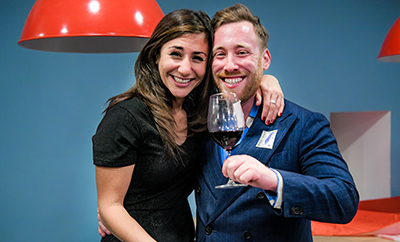 Planting grape vines might seem like a quirky philanthropic initiative, but viniculture against the backdrop of promoting Israel around the world is serious business. It is the job of a new generation of Zionists who are driven to counter misinformed international media and the Boycott, Divestment and Sanctions Movement that uses an anti-Israel agenda to pressure ordinary people as well as celebrities from associating with or supporting Israel.
Wine on the Vine shares up to 75 percent proceeds with Israeli charities such as Esek M'Shelach, which empowers disadvantaged women to start their own businesses, and Bina-The Jewish Movement for Social Change as well as other groups working in the creative realm.
Wine on the Vine, led by Director Tatiana Hasson, takes up the challenge of spreading news of positive cultural developments in Israel, aiming to share an apolitical version of the modern Israeli story. And there is a lot to share, after all: Israel boasts a start-up culture, innovative medical and agricultural technologies, art, culture and, of course, renowned food and wine.
Wine on the Vine has partnered with leading producers Psagot; Yatir; Gush Etzion; Tabor; Tulip; and Carmel wineries, who promise to let donors visit their grapes once they become fruitful, a few years down the line.
"The wineries understand that this is a lot more than just a PR campaign," Bellos stresses. "This is about making a profound change in the way people relate to Israel. We only work with [winemakers] who make the greatest wine—because great wine can move people in a way that words never can."