Nourishing Your Body With Olive Oil, Inside and Out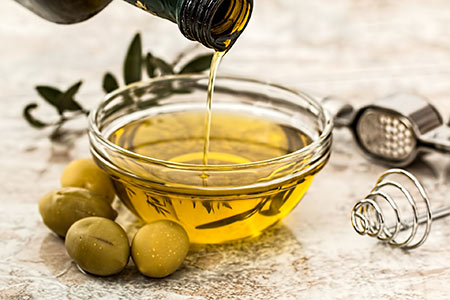 In the fall, we pray for rain in Israel. Though the true rainy season comes in the winter, as the scorching Middle Eastern summer season nears its end—the dry earth is begging for a refreshing shower—we can't help but try to speed up precipitation with a blessing or two.
At this time, the olive trees wait patiently to be harvested, their fruit ripening so much that if you reach up and pluck an olive and squeeze it between your fingers, drops of pure oil will run down your hand. Natural hand lotion, as it were. Once the first rains come, the trees can finally be harvested, their olives either preserved through pickling or sent to the olive press to become olive oil.
While there remains no actual fountain of youth or magic pill in this world, olive oil—in my opinion—comes pretty darn close. I'm talking about the real stuff, straight from the farm, dark green in appearance and free from any traces of the vegetable oils commonly added to brands and bottles sold in grocery stores.
The process of making olive oil—which has barely deviated from ancient days—is actually quite simple: harvest the plump, ripe olives from the trees, then wash, grind, mix and press.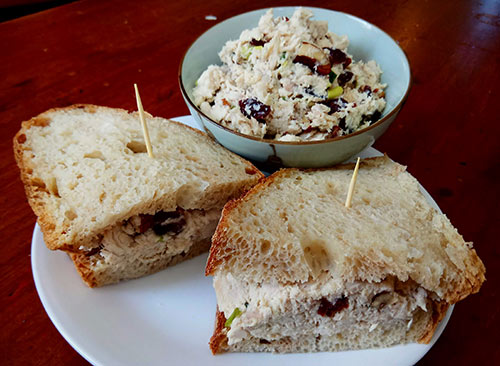 We all enjoy olive oil drizzled over a simple salad, but did you know that olive oil and regular granulated sugar make an ultra-nourishing body scrub that rivals the expensive stuff you find in beauty stores? And it literally takes seconds to throw together. I recommend using this scrub (recipe below) 1-2 times a week to restore and refresh dry skin all over the body.
Other beauty products to substitute with olive oil include body moisturizers, wrinkle cream and hair oil. There is no end to online DIY recipes for these and other natural, easy-to-make products that take advantage of olive oil's anti-aging antioxidants.
And, of course, olive oil is known to be highly nutritious and beneficial when consumed as a food, thanks to its rich heart-healthy, antioxidant and anti-inflammatory properties. In Mediterranean countries where men and women live long, healthy lives—think Italy and Greece and their famed "Mediterranean Diet"—adults are even known to drink a small glass of olive oil daily for good health.
But for those of us who understandably prefer olive oil ingested in a more appetizing manner—such as gourmet spreads slathered on a slice of crusty sourdough bread—I have suggestions. I've developed a recipe for homemade olive oil-based mayonnaise, using pasteurized eggs, which I've paired with a chicken salad recipe that contains both a sweet and savory kick from sharp green onions, sweet pecans and sour-sweet dried cranberries. Don't let the amount of oil in the mayonnaise scare you off: Making the ubiquitous condiment yourself is not only safer than the store-bought variety, which is filled with chemical stabilizers and preservatives, but the olive oil base actually makes this healthier, filled with healthy fats, vitamins and minerals, such as: Vitamins E and K, iron, calcium and potassium.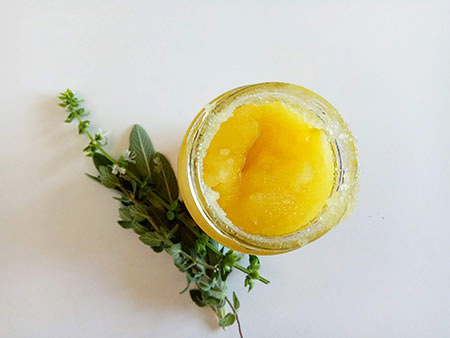 Easy Olive Oil Sugar Scrub
Makes one small jar (about 3/4 cup)
Using natural beauty products saves you money and provides an extra comfort in that you know exactly what goes into them. For this scrub, you can play around with different combinations of essential oils to see what you like best.
1 cup sugar
1/2 cup high quality olive oil
10 drops essential oil (eucalyptus provides a refreshing menthol effect, and lavender is known to be relaxing)
Simply mix all ingredients together in a mason jar. Keep in the shower and use for exfoliation with a loofah or bath sponge; rinse off with water.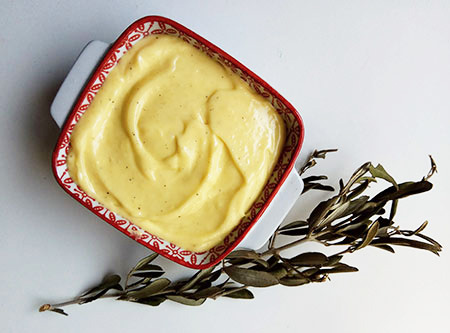 Olive Oil Mayonnaise
Makes 1 1/2 cups
Mayonnaise is an emulsion of egg yolks and fat—in this case, olive oil. Go slow, take your time and make sure that every addition of oil has been fully incorporated into the mixture before adding more. If making your own pasteurized eggs (directions below), it does give some piece of mind to make an extra couple, just in case your first batch of mayonnaise doesn't work out and you need to give it another go. If the mayonnaise curdles at the end, one small drop of hot water will smooth out the mixture.
2 egg yolks from pasteurized eggs*
1 1/2 cups olive oil (or a mix of 1 cup olive oil and half cup safflower oil)
Salt and pepper to taste
The juice of one small lemon, or to taste
Pinch finely grated lemon zest
Pour your oil (or oils) into a liquid measuring cup. Separate the pasteurized eggs whites from the yolks, placing the yolks into whatever glass or metal bowl or cup you will be using for making the mayonnaise.
Blend the egg yolks using an immersion mixer or hand mixer—this can also be done using a stand mixer—until thick and lightened in color.
Add 1-2 small drops of the oil, and blend until the oil is absorbed and the mixture thickens. Repeat this step a couple more times. If the mixture isn't thickening, stop adding oil and continue to whip until the mixture becomes thick and slightly lighter in color.
Once thickened, add oil a few drops at a time, and continue to blend. Repeat until the mixture becomes greater in volume and remains stable. At this point you can add the oil in larger drizzles, whipping after each addition until the oil is completely absorbed into the mix. Note that with each addition of olive oil, the mixture will become thicker and lighter in color.
Once your oil is fully incorporated, stop whipping and, using a silicon spatula, fold in the spices and lemon juice, to taste. The mayonnaise keeps for two weeks in a covered container in the refrigerator.
*Pasteurizing eggs for homemade mayonnaise:
If you can't purchase pasteurized eggs, you can make you own at home by following a simple process.  Place whole eggs in water as if you are making hard-boiled eggs, then heat until the water reaches 143 degrees; turn the heat down to low and let the temperature drop to no less than 140 degrees for a duration of 3 minutes. If the temperature goes higher initially, simply remove the pot from the heat, and let it cool back down (this will take a few minutes in any case).
Remove the eggs from the water with a slotted spoon and gently transfer to a bowl. Place in the fridge to cool completely, before using or separating the eggs. DO NOT TRY TO SEPARATE WARM EGGS.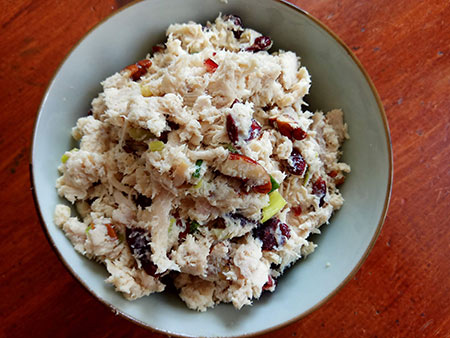 Chicken Salad With Pecans, Dried Cranberries and Homemade Mayonnaise
Makes 5, 1-cup servings
Chicken salad is underrated. When made with the meat from a tender boiled chicken, a few simple additions and homemade mayonnaise, it can be heavenly. Serve this to guests between two slices of artisan bread alongside a nice green salad for a low-key lunch that hits the spot.
BOILED CHICKEN
3 1/2 pounds whole chicken
1 large onion, peeled and halved
2 medium carrots, halved
2 stalks celery, halved
6 whole peppercorns
1 heaping tablespoon coarse salt
4-5 quarts water (or enough to cover the chicken and vegetables)
CHICKEN SALAD
All the shredded meat from the boiled chicken (about 4 cups)
1/2 cup pecan halves, chopped
5-6 stalks green onion, or to taste
1/3 cup dried cranberries
6 tablespoons mayonnaise (or to taste)
1 teaspoon apple cider vinegar
Salt to taste
Place the whole chicken in a soup pot with the onion, carrots, celery, peppercorns and salt. Fill with enough water to cover the chicken and bring to a boil.
Scrape off the foam and lower to a simmer. Continue to cook for 1 1/2 hours.
Remove chicken from the stock and set aside to cool. This can be done one day in advance.
Strain the cooled stock and freeze for later. Remove all the chicken meat from the bones, then shred the meat roughly using your fingers and place in a large bowl.
Roughly chop the pecan halves and green onions and add to the shredded chicken. Add the dried cranberries, mayonnaise and apple cider vinegar, and mix to combine. Season with salt to taste, and enjoy on it's own with crackers or as a sandwich.