Making a Difference as Elected Officials
While much attention has been paid to the new class of women, including several Jews, elected to the United States Congress in 2018, less well known are the many Jewish women serving in a wide range of locally elected positions across the country—sometimes as the sole Jew—from city council members and mayors to judges and state legislators. The following profiles, in addition to those we are sharing in the articles Women Who Serve—in the Statehouse and Leading and Legislating in Local Politics, introduce some of the Jewish women transforming local American politics. 
---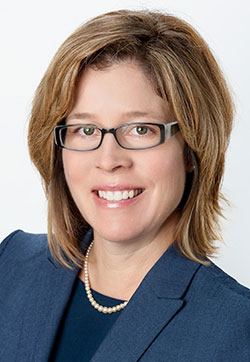 ENDED INVOCATIONS AT CITY COUNCIL MEETINGS
Esther Manheimer found her political footing as a college student at the University of Colorado Boulder. After spending a high school semester in Israel, she discovered a passion for Israel and her Jewish identity that she channeled as director of a pro-Israel group on campus. The group shared offices with the College Democrats, the 48-year-old mayor said, noting that was "a time when Democrats and Israel were pretty aligned."
After college, Manheimer headed to Asheville, where her family had moved when she was in high school. After obtaining a law degree and master's in public administration, she built her life and law practice, getting her civic start as president of the Asheville Jewish Community Center when the youngest of her three sons started preschool there. Seeking greater city involvement, she applied for a vacancy on the city council in 2008, but she narrowly lost. That defeat motivated her to run the following year and win. When that term ended in 2013, she ran a successful campaign for mayor and was re-elected in 2017.
As the top official of a city of more than 92,000—while maintaining her law practice—she has focused on boosting jobs and infrastructure and supporting immigrants and minority groups. Once elected, she arranged the council schedule around the Jewish holidays, which it had "completely ignored," and did away with invocations at their meetings, she said. There "just didn't seem to be a way to do it that was inclusive." 
One of her proudest moments as mayor came when she challenged the state legislature over their attempt to take control of the city's water system, fighting the state all the way to the North Carolina Supreme Court and winning
Though issues around Israel rarely surface in her job, Manheimer discussed an anti-Jewish undercurrent she has observed in social justice efforts—an area she said mayors are increasingly asked to tackle. "I feel like there is no patience to hear the Jewish story or understand why Jews empathize with the social justice movement," she said.
Earlier this year, Manheimer addressed a crowd of 10,000 people at Asheville's Women's March. Despite anti-Semitic associations with the national Women's March at the time, Manheimer said she was undeterred because of the larger goal at stake—the furthering of women's rights.
---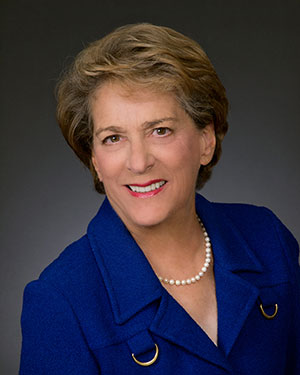 JUDAISM INFORMS HER HUMAN-RIGHTS BASED AGENDA
Ellen Cohen attributes her resolve in fighting for others to her upbringing in a Reform Jewish family in Cleveland. "I just knew that if I didn't do something, who would?" said the 79-year-old mayor pro tem of Houston. "We weren't religious in the 'religious' sense of the word, but we were deeply religious in helping people, in making sure that we did the best we could to improve the quality of life for people."
She has applied that principle often throughout her life. Diagnosed with breast cancer in her 20s, Cohen, then a mother of two young children living in her late husband's hometown of Montreal, underwent a mastectomy at a time when there was little support for those battling the disease. In response, she created a support group for women awaiting mastectomies. Despite initial resistance to the idea, the program expanded to nearly all the hospitals in Montreal.
Cohen continued her advocacy work when she moved to Houston in the late 1970s, first as executive director of the local office of the American Jewish Committee for 10 years and then, for 18 years, as CEO of the Houston Area Women's Center, which aids survivors of domestic and sexual violence. Elected in 2006 to the Texas Legislature, Cohen, a Democrat, was the only Jewish woman in the House of Representatives. She then ran for city council, where she became the first Jewish woman to hold a seat. Three years ago, the mayor named her mayor pro tem, who presides over city council meetings in the mayor's absence.
Cohen, a grandmother of four, says that Judaism informs her human rights-based agenda. In the legislature, she co-authored a bill establishing a Texas Holocaust and Genocide Commission. And she authored and helped pass a bill to fund $25 million in services to survivors of sexual assault. While on the city council, she spearheaded the Houston Equal Rights Ordinance (HERO) to ban discrimination, the city's first non-discrimination law. Although it "was overturned," she said, "I hope our actions have created a path for other non-discrimination ordinances throughout the country."
Although Cohen praises the strong interfaith relations in Houston, she bristles at insensitivities she encounters in government, such as scheduling conflicts with Jewish holidays and routine prayers in Jesus' name. "It's sort of like a stop sign being put up," she said of the invocations. "I'm certainly not going to tell my colleagues how they should pray, but when it's my turn, I say my prayer
the way I want to say it," she said, or bring in a rabbi for the occasion.
---
FIRST JEWISH WOMAN TO HELM HER SENATE
Sandy Pappas's turn toward Judaism began when one of her three daughters came home from a neighbor's house with a picture of baby Jesus. Pappas, 70, was raised Christian but her husband was a non-religious Jew, and this incident prompted a crisis for him, she said.
They enrolled their daughter in Sunday school at a synagogue that was open to interfaith families and, eventually, the couple helped found a progressive Reform congregation, Shir Tikvah, in their hometown of Minneapolis whose motto became "Faith. Love. Chutzpah."
By the time she converted, in the mid-1990s, after all her daughters had had bat mitzvahs, Pappas was already a working politician. First elected to the Minnesota Legislature's House of Representatives in 1985, she ran for the Senate in 1990, and has remained there since. A Democrat, she cites tikkun olam as a guiding principle in her work, which has centered on women, children, labor—she said she's known for her expertise in pension policy—and immigration. "We as Jews, who were once strangers in a foreign land, know what it's like," she said. 
A particular point of pride for Pappas was the 2014 passage of the Women's Economic Security Act, which she co-authored. The law provides protections for pregnant women, nursing mothers and parental and sick leave; enforces equal pay laws; promotes women in the workplace; and supports victims of domestic violence.
As the first Jewish female president of the Senate, a position she held from 2013 to 2017, she told her colleagues to keep their opening prayers ecumenical or they wouldn't get another opportunity. "You are praying for all of us," she would explain. "You have to be inclusive."
Meanwhile, to Pappas's shock and consternation, all three of her daughters made aliyah and became Hasidic. The three live together, with their families, in the same building in Safed. "By the time my third daughter did it, I was just like, whatever, I have no control here."
The "proud gramma of 26," as stated in her Twitter bio, spends six weeks a year in Israel. She voted for an anti-BDS law that overwhelmingly passed the Minnesota Legislature in 2017. But Pappas also noted her disapproval of some Israeli policies—and her sense that Jews generally suffer from a "victim mentality" that renders criticism of Israel hard to hear. There may be a double standard when it comes to Israel, she acknowledged, but "maybe we should be held to a higher standard as Jews."
---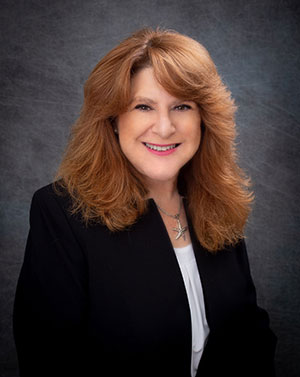 CHAIR OF JEWISH CAUCUS IN FEMALE-MAJORITY LEGISLATURE
Ellen Spiegel's parents put limits on her kvetching. "I wasn't allowed to complain about something without having a proposed solution, and I wasn't allowed to say what my solution was unless I was prepared to act on it," said the 57-year-old Long Island native.
So when the business consultant found herself complaining about business practices in Nevada, where she moved in 2001, she got involved. In the mid-2000s, she led her neighborhood resistance to plans for a kosher assisted-living facility that lacked proper licensing and safety protocols. Spiegel forced the developer to build to standards—and credits that success with giving her the credentials to win a seat in the Nevada State Assembly, the Nevada Legislature's lower house, in 2008.
She was the first Democrat to win the district in 20 years. After redistricting cast her in a denser Republican precinct, Spiegel lost her re-election bid and moved with her husband to a more Democratic part of Henderson, the state's second-largest city after nearby Las Vegas, and has represented that area since 2012. A favorite highlight from her years in office occurred when a same-sex couple she'd met texted her a sonogram of their baby-to-be. Spiegel responded that both women's names could now be listed on the birth certificate due to legislation she had sponsored that redefines marriage and parents as gender neutral.
This year, Nevada became the first state in the country to have a female-majority legislature. The 63-member body is one of four in the country—along with Montana, North Dakota and Texas—that meets biennially.
Spiegel, who this session chaired the Assembly's Commerce and Labor Committee, has advocated for women and children, access to affordable health care and, whenever possible, the Jewish community. As chair of the legislature's eight-member Jewish caucus, she led Assembly support for the Senate version of anti-BDS legislation, which passed in 2017.
She also tries to bring yiddishkeit to work. In 2013, she began organizing a seder for colleagues, with her twice-baked brisket the featured entrée (recipe below).
"I'm actually known for my brisket," she said. "One year, I made 42 pounds of brisket." (The Anti-Defamation League took over sponsorship of the event this year and brought in a caterer.)
The seder, of course, is a diplomatic mission. "We want people to understand that we're not so different," she said.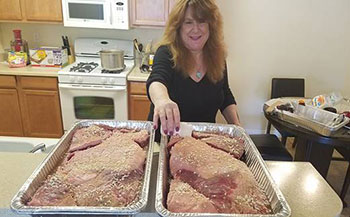 Assemblywoman Ellen Spiegel's Twice-Cooked Brisket
The secret is in the technique, and it takes two days to prepare. The second baking really tenderizes the meat, and by ensuring that there's sauce between each slice, the meat stays succulent and moist.  It's always a crowd-pleaser!
1 flat cut brisket (4 1/2 to 5 pounds)
1 quart beef broth
1 can (14 to 15 ounces) tomato sauce (no oregano—just garlic and/or onion or plain)
1 can tomato paste
4 onions
1 orange (juice and zest)
15 to 20 prunes (depending on size and personal taste)
Dehydrated minced onion flakes
Garlic powder
Salt
Freshly ground black pepper
Olive oil
PREPARATION, DAY 1
Preheat oven to 350°. Make the sauce:
Slice onions into thick rings.
In a heavy set set over medium heat, sauté onions, seasoned with salt, in olive oil until translucent and lightly caramelized.
Remove about one third of the onions from the pot and scatter on bottom of roasting pan.
Deglaze the pot with some beef broth.
Add rest of broth, tomato sauce, tomato paste as well as juice and zest of one orange.
Bring to a boil, then reduce liquid by 50 percent.
Prep the meat:
Rinse the brisket and pat dry.
Sprinkle both sides liberally with garlic powder, onion flakes, salt and pepper.
Place meat in roasting pan:
Cover with prepared sauce
Sprinkle prunes over the top of the brisket.
Cover tightly with foil and bake for 3 1/2 hours.
Remove meat from sauce and place on cutting board:
Let meat rest for 15 minutes before slicing it into thick slices.
Strain the sauce and remove the fat.
Once the sauce has been skimmed of fat, purée it with half the onions and all but 6 of the prunes.
Into the bottom of a clean roasting pan, put enough of the reserved sauce to cover the bottom AND half of the onions from the sauce.
Place the meat into the roasting pan.
Cover with the rest of the onions, the prunes and the skimmed sauce.
Make sure there's sauce between each slice.
THE DAY OF SERVING, Day 2
Cover loosely with foil.
Cook in 200° oven for 6 to 8 hours before serving.
If the sauce is too thick or too much evaporates, add some broth or orange juice.
---
To learn about other Jewish female politicians active at the local level, read our companion articles: Women Who Serve—in the Statehouse and Leading and Legislating in Local Politics.
---
Rachel Pomerance Berl is a freelance writer living in Bethesda, Md.