The Fifth Question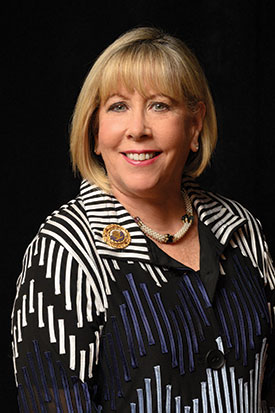 Passover imparts eternal lessons, but it also offers wisdom particular to every era. It may be our generation's misfortune to observe the festival of freedom during self-imposed captivity, but it is likely that observing the holiday during a pandemic will teach us far more than how to organize a virtual Seder.
The Haggadah encourages us to ask questions, and not only about our departure from Egypt. The coronavirus crisis of 2020 is likely to reinforce that lesson for all humanity, paving the way for changes in preparedness, health care, allocation of resources, social conventions and international relations—maybe in everything. At the same time, given our rapt attention to the grim maps, graphs and models surrounding this modern plague, we may find ourselves asking new questions about the Exodus itself.
Perhaps the unasked fifth question of Passover is how many people perished during those 40 years in the desert. How many left Egypt for the Land of Israel and never arrived? What determined who made it and who didn't? In a lifetime of seders such thoughts never occurred to me, but not only do the times trigger questions like this, it's suddenly obvious that our forebears in Sinai—from the leaders and healers to the heads of every family—must have thought of them, too.
We don't have the fine-grained detail of the Exodus that we have for the tragedies and triumphs of 20th-century Jewish history. What we do have is a narrative designed to instill values, customs, identity and faith. It tells us what we need to know, what our sages considered the essence of the slavery-to-freedom experience, but not every particular that, in light of today's challenge, we want to know.
Like the passage through Sinai, we are on a journey that will define our era and alter history. When we get through the crisis—and we will—we won't be returning to the world we left behind. Many of the changes, even the questions we will ask, have not yet emerged consciously, or exist just as mental fragments peeking out from under the mountain of stress. They will be large things and small. Surely we will hug our parents, children and siblings again, no doubt with even greater appreciation, but will the social handshake be replaced by the pressed palms of the Indian "namaste" greeting or the Japanese bow?
Once the virus is defeated, there will no doubt be analyses of mistakes made and costly delays, as there should be. But we will also need perspective. While every life is precious, history has seen even deadlier scourges—such as plagues that killed one third of medieval Europe and imported diseases that wiped out indigenous civilizations in the Americas.
However slow some of the responses to coronavirus, we started from and rely on a much higher standard of science, technology, communication and organization, developed in a steady march of knowledge. For most of human history, the concept of creating a vaccine for a virus within 18 months of its emergence would have been unimaginable.
Is it premature to speculate about what we will learn? Not at all. During the worst of times we have a responsibility to think about the better times to come, down to seemingly insignificant details, and how we can hasten their arrival. It is as much a mistake to be unprepared for freedom as it is to be unprepared for a sudden storm that is sure to come.
So even if the future isn't crystal clear, let alone its arrival date, our Jewish tradition and our Hadassah ethic condition us to imagine it. This is especially true in the season of our liberation, followed in just a few short weeks by Israel's Independence Day, marking the end of a journey that lasted much more than 40 years.
Like the bitter herbs on the Pesach table, the real pain we feel today will be a guidepost for the generations to come. Together, let us plan for a successful future, personally and for our beloved Hadassah.
Please stay safe!  May we all find comfort and joy in this trying, festive season.